City Steam Octoberfest 2012
1 draught pint, $5.50, Who knows
Purchased at City Steam Brewery Cafe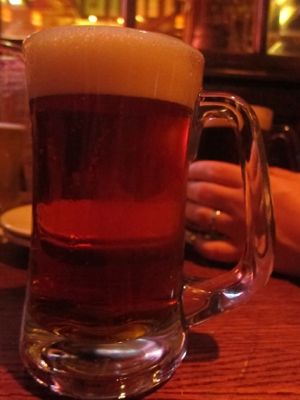 This is my first written review of a City Steam draught beer. This review will be boring and devoid of any wit or humor. I apologize in advance.
City Steam is a long-running brewpub in downtown Hartford. It is a beautiful and sligholy confounding building. There are a bunch of weirdly designed alcoves and hidden compartments, but somehow it all sort of works. The food served there isn't bad, but it's never been the reason I've ever gone to City Steam.
Because, of course, it is a brewery first, a comedy club second, and a restaurant third. Others may argue this ordering, and that's fine. This is my boring review on my website.
The head brewer, Ron Page, has been brewing in Connecticut as long as anyone else. He brewed with Rob Leonard at the defunct brewery in Norwalk that spawned what is now New England Brewing in Woodbridge. He is legendary.
He is not, by any measure, a wacky brewer. He is a straight up, fairly classical brewer who makes (generally) straight up, non-wakey beer. In recent times, he has dabbled in some trendy styles like New Englandy IPA's and sours and such, but those really aren't his thing.
Beers like Octoberfests are. After all, Octobers have been around longer than Ron Page has. That makes Octobers perfect for a place like City Steam.
City Steam Says:
Our once a year OCTOBERFEST, always a little different from the year before. Amber color, sweet malty flavor, poignant aroma of red leaves and cold mornings. 14P. Served in a heavy mug.
Who still proudly serves "craft" beer in a "heavy mug?" City Steam does, that's who. Who uses plato as the defining measurement of their beer? City Steam does, that's who.
I've been going to this place since I worked nearby in 2000. I didn't know what the hell a plato was then, and I still don't today. Back then, a buddy and I would always go to City Stsam when it was snowing. We figured, "why don't we wait out the traffic exciting the city by having a beer or two. And if we get squirrelly on the road, that's not the alcohol in our bloodstreams, that's the snow and ice."
2000 Me was not a very smart version of me.
Note: No, I never drove drunk. This was just a joke my friend Rick and I shared 15 years ago. Please don't think that snow covered roads is an excuse to drink and drive, you moron.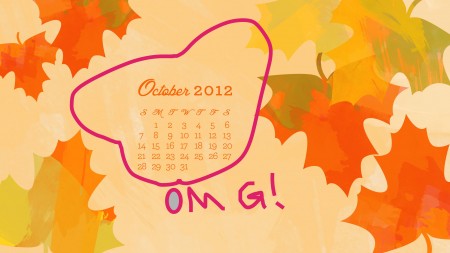 Anyway, here's what a plato is. Now, even if you understand that, do you understand why City Steam still has it on their beer menus and chalkboards? If so, please let me know. I appreciate old school, but c'mon.
As you'd expect, City Steam Octoberfests are good, malty, classic Octoberfests. And I always appreciate the style I guess. It's not like I have a calendar counting down the days until they come out though.
That is all. See? I told you this was boring.
Overall Rating: B+
Rating vs. Similar style: B
Back to CTMQ's Connecticut Beer Page
Back to CT Breweries page