Everything Manchester
I've been exploring and writing about Connecticut since 2006. After a decade, I began compiling CTMQ guides for each town in the state. I plan on "completing" Manchester CTMQ-style… as well as the other 168 towns, cities, and boroughs in Connecticut. After all, that is the ultimate goal of CTMQ.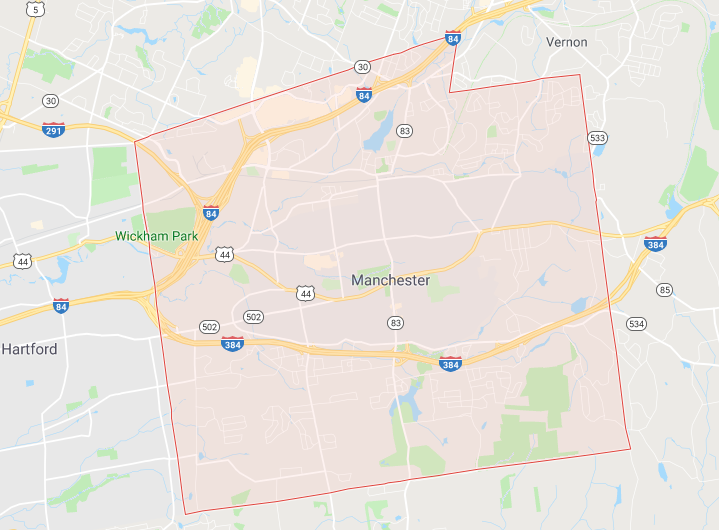 What do you know about the town most famous for a giant mall? You can scroll down for my list of things to do in town. Or, as always, you can click on the town's tag to see what I've done.
If I've missed anything in Manchester or if anything has closed or changed, please let me know.

All The CTMQ Manchester Stuff
If linked, I've visited/done and reported on it.
Museums
Cheney Hall
Cheney Homestead
Dehn Gallery
The Fire Museum
Hans Weiss Newspace Gallery at MCCC
Keeney Schoolhouse
Lutz Children's Museum
Manchester History Center & Loom Room
Old Manchester Museum
PhotoSynthesis Gallery (MOVED)
Wickham Park Nature Center and Aviary
Woodbridge Farmstead Museum
Hikes & Bikes
Shenipsit Trail – Intro
Hockanum River Trails – Intro
South to north
Manchester Land Conservation Trust Trails – Intro
Manchester's Town Trails – Intro
Rail Trails
Hop River Linear State Park – Intro (E. Coast Greenway)
Section 1: Manchester, Vernon, Bolton
Capt. John Bissell Trail
Charter Oak Greenway (E. Coast Greenway)
Cheney Rail Trail
Food & Drink
International Food Tour (French-Canadian): Chez Ben Diner
CT Chocolate Trail: Divine Treasures
Roadfood List: Shady Glen Ice Cream
Roadfood List: Shady Glen Burger
Shady Glen Fried Cheese
Hosmer Mountain Soda
2nd Bridge Brewing Company
Elicit Brewing Company
Labyrinth Brewing Company
Parable Brewing Company (RIP)
Top Shelf Brewing Company (RIP)
Urban Lodge Brewing
Looking for your favorite restaurant? Here is an explanation as to why it's not here.
Everything Else
National Historic Landmark: Cheney Brothers Historic District
Oldest in US: Hilliard Mills
CT Freedom Trail: Walter Bunce House
CT Underground Railroad Trail: Hart Porter Homestead
CT Carousel Trail: Shoppes at Buckland Hills
Aussakita Acres
Oak Grove Covered Bridge
Beacon Hill Apartments Covered Bridge
Ravenwood Labyrinth
Possibly the largest cairn in CT
Time Machine Toy & Hobby
Wickham Park Sunday Trains
The Former Pitkin Glassworks
Case Falls
Center Springs Falls
Wyllys Falls
BEARS! (Two entries from Manchester!)
Completion Celebration Meal & Manchester Wrap-Up
Cavey's (RIP)