Quid Aere Perennius Saison
Gifted by the brewer, 6.5% ABV
April 2017 Update to everything below: Lasting Brass is a licensed brewery now. Ed's first bottle release was Quid Aere Pernnius. It's even better than before. Ed is RIDICULOUS with these styles of beers. If you're not seeking out his stuff, you're straight up bonkers. Damn, I love Lasting Brass.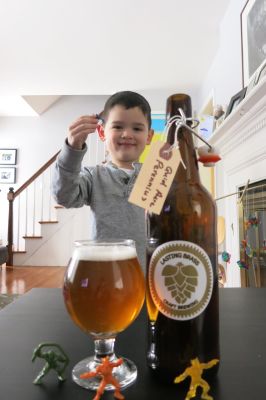 Not that this will matter to a single one of you reading this, but this is the last Lasting Brass review I'm going to write for a while. It's March, 2015 and I've been "celebrating" Lasting Brass's incredible line-up of beers because Ed Silva, the sole brewer behind the label, recently announced that he's made some preliminary steps towards opening up a commercial brewery, just over the Waterbury line in Watertown.
This news came as a very happy surprise to anyone who has ever had one of his beers. To those of us who have had almost all of them over the last couple of years, this news is… it's just the best news.
I purposely mentioned above that Ed's chosen spot is in Watertown. As it stand now, he's looking at the Old Pin Shop building, which is very near the Waterbury line. In fact, it was historically part of Waterbury.
This is mildly important, because Ed's brewery and beers often employ homages to Waterbury with their names. Ed is Dirty Water-proud, and I really enjoy the creative names he's come up with over the years.
To me – and if not to you, then you're an idiot – the fact that the commercial brewery might wind up officially in Watertown and not Waterbury means absolutely nothing. Lasting Brass is Waterbury, Ed is Waterbury… Quid Aere Perennius.
Say what?
I said, "Quid Aere Perennius." What, you don't know Latin? Plebe.
Lasting Brass Says:
It's not exactly what I wanted, but let me know what you think.
That's Ed for you; humble through and through. This beer is a straight up classic saison, and it was as good as a classic saison will get. Slight pepper contrasting the slight fruitiness of the yeast, but devoid of that "farmhouse funk" many brewers will pretend they wanted in their beer because they think it makes it more "authentic Belgian." No, this was a far more refreshing and smooth saison with no off flavors.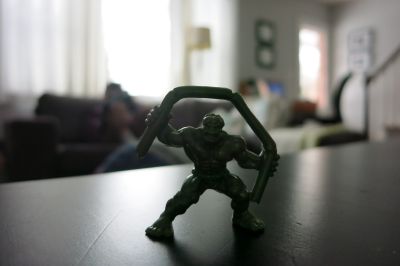 Those "off" flavors are actually quite "on" flavors when held to a minimum. Like this Quid Aere Perennius definitely has the banana profile of certain Belgians. Even the bubblegum was hidden, way, way down, but just barely discernible. However, these notes didn't dominate, as the bit of the pepper and hops and malts or whatever beat them back to where they belong.
I can only think Ed's hesitation with it was due to the fact that it had nothing in it to propel it into the stratosphere like so many of his other beers. But you know what? That's great. A great brewer needs to know how to nail all styes, and while it's great he's made some world-class sours and IPA's, it's almost better than he can bust out a classic saison when he wants to.
I know, I know… you're all still curious about Quid Aere Perennius. I love you guys, the readers of CTMQ. You're so curious and intelligent.
Quid Aere Perennius isn't just some willy-nilly nonsense term. It's actually the motto of Waterbury, the Brass City, and is inscribed in marble above the City Hall entrance. It translates as "What is More Lasting Than Brass?"
Seriously, that's cool.
Although The Hulk in the picture above has a bone to pick with that motto.
HULK SMASH BRASS!
Overall Rating: A
Rating vs. Similar style: A+
Lasting Brass Brewing Company
Back to CTMQ's Reviews of Lasting Brass beers
Back to CTMQ¹s Connecticut Beer Page
Back to CT Breweries page