Quintessential
24 20 miles
Hamden, Bethany, Cheshire
Began: October 21, 2012 –
I'm writing this page without actually having hiked the Q Trail for the purpose of hiking the Q Trail. What I mean by that is, I hiked 5 or so miles of the most venerable of our blue trails for the purpose of completing all the trails in Sleeping Giant State Park.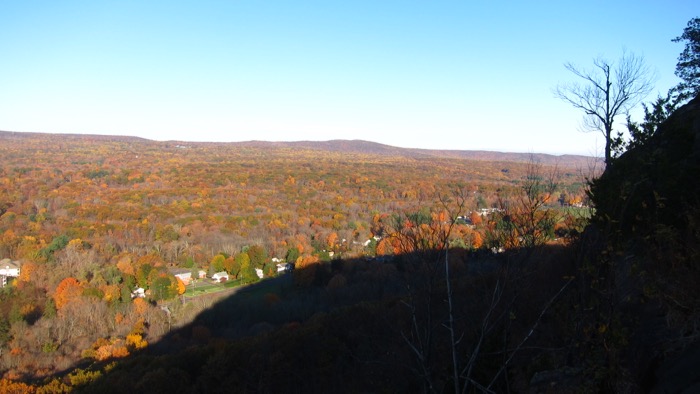 And by doing so, I hiked my first section of the Quinnipiac since that is one of the Sleeping Giant Trails. Just to muck up your brain further, hiking all the marked Sleeping Giant Trails is actually one of the requirements to complete the CFPA's (now retired) CT400 Challenge, but is also required to complete the Sleeping Giant Park Association's Giant Master Challenge.
And so, since I left the blue trail in the park to last, upon hiking it I became a Giant Master, finished the CFPA Sleeping Giant requirement and began the Quinnipiac Trail. Simple, really.
Quinnipiac is the word used by Native Americans to describe the river and the area that is now New Haven Harbor. Roughly translated, it means "long water land" referring to the extensive tidal estuary that still characterizes the southern portion of the river. The Quinnipiac River originates at the borders of New Britain and Farmington in Deadwood Swamp. The river flows southward for 38 miles to New Haven Harbor where it empties in Long Island Sound.
This trail – even before stepping foot on it – has always sort of fascinated me. This is because it was the very first trail overseen by the CFPA in 1929. Back then (I assume) all the way up until 2016 or so, the trail's southern terminus was at the end of Banton Street. As such, the first 4 miles were through the undeveloped river floodplain Quinnipiac River State Park.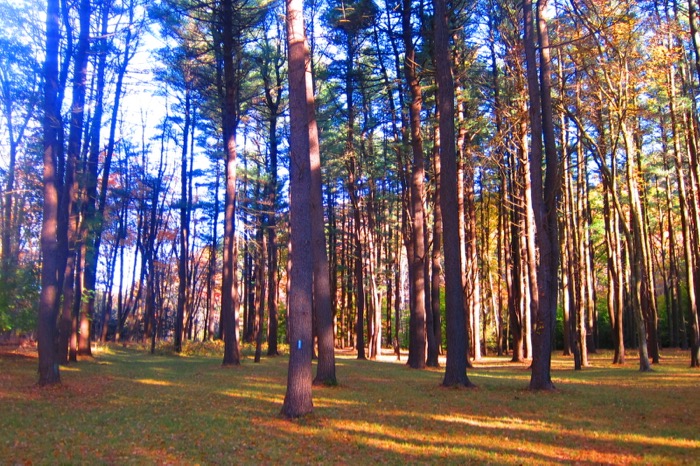 This was always a notorious mess; forests of poison ivy, endless overgrowth, and flooded trails. The CFPA gave up on trying to maintain the trail through here and officially closed it. The southern terminus is now on the western side of the Wilbur Cross on Hartford Turnpike near Toelles Road. This change was a good change for all involved.
In short order, the Q Trail heads into Sleeping Giant State Park which is truly beautiful and impeccably well maintained. West of Sleeping Giant? Some road walks and some heretofore unexplored parks in Hamden and Cheshire, including Roaring Brook falls. Can't wait.
At only 24 20 miles, the whole thing can be done by most hikers. And really, this trail is historic! Go hike it!
Section 1: Sleeping Giant State Park (Hartford Tpke – Whitney Ave, Hamden)