I Just Felt Like Writing Something
Lots going on in our lives with school ending for the boys and all of that stuff. I will have a few exciting announcements over the next week or so. As for today…
Listen to Where We Live on (CT) NPR at 9 this morning with my friends Bill Hosley and Johnna Kaplan talking about CT's Open House Day this Saturday. (I was invited to join the show tomorrow to talk about hiking around CT, but I had to decline for scheduling reasons.)
Speaking of Open House Day, I love it. I haven't finalized my plan for the day yet, but I'll be out and about as much as I can be.
If you're out in the Kent area, check out Kent Falls Brewing and their farm for their grand opening on Saturday. They are doing some really incredible stuff out there.
I am not directly involved in an SMSRF fundraiser this year, but we are certainly supporting all efforts. One such effort is SMSRF co-founder Jen Iannuzzi's event in Ridgefield on June 18. Check it out and please donate or even attend!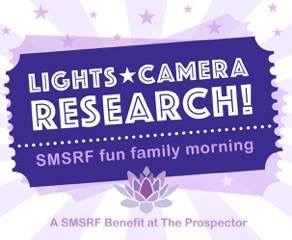 Starting tomorrow, I'm going to try to put something here on facebook every weekday. The way the algorithms work, I simply must in order to have my posts shown to more than 50 people at a time. (Liking posts helps too, even if you don't like it.) I've been saying for 10 years that I hate facebook, and I still do… but I'm going to try to work with it a little more.
The plan is to do the following:
Mondays – Museum
Tuesdays – Trails
Wednesdays – Wildcard
Thursdays – Not sure. Maybe "thirsty Thursdays" or blog updates like this.
Fridays – Food stuff.
As always, thanks for reading!