Relic Brewing Beers
Plainville
Bottled Beers:
One of my favorite things I've ever written, a Choose Your Own Adventure starring FIFTEEN Relic beers. They are:
The Falconess, C-
Fortnight IPA, B-
Halcyon Winter Ale, D
The Hound's Tooth English Ale, A
The Huntsman Oatmeal Stout, B+
Morgue Party, B
One Foot In The Grave, D
Prologue, B-
Rococo, A+
Ryddle, C+
Ryepocolyse, A
Sarrasin Tripel, D
Thrice, C
Transatlantic Belgian IPA, C+
Whiting Street Lager, B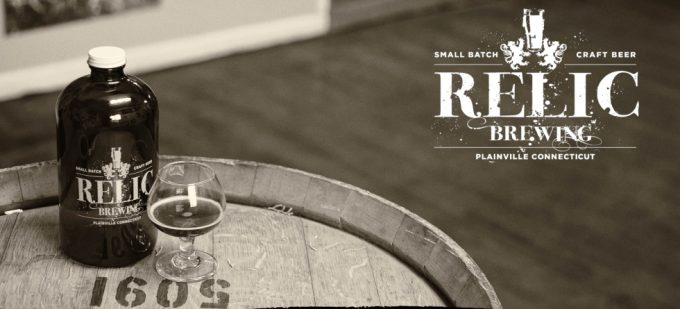 Antiquity Old Ale, B
Biere de Noel, C
Black Dawn, A-
Blackheart Schwarzbier, A
Blind Knife Fight
Centrifuge, B+
Clockwork Pale Ale, B+
The Correspondent
Cygnet, A-
Dank B, C-
Darkness Falls, B
Demiana, B-
Duality, D
Dreamrise DIPA, B
Feral King, B-
Fieldhand Saison, C+
Flaxen Foal, A+
The Fletcher, A-
Four/Four, C-
Genevieve, C
The Golden Rose
Hiver, F
Hiver (Cherry-wood Aged), B
The Huntress, B
The Huntsman Double Coffee Oatmeal Stout, B+
Hypatia, C-
Landline, D
L'Ballerine, B
Leaf Storm, B+
Lucretzia, C
Madeline, C
The Mage
Nano-a-Nano Round 1: Belgian IPA, B
Nano-a-Nano Round 2: Hoppy Amber, A
Pineapple Gose, B-
Queen Anne's Revenge Porter, A-
Rain Prayer
Simcot, A+
Shipwright Imperial IPA, B+
Spectral Beast, A-
Tropicale, A-
Violette, B-
Witching Hour Dunkelweizen, C?
One-offs and Experimentals
Here's the thing. Relic pumps out more variations and one-offs than just about any other brewery in the world. I'm writing this little paragraph a couple years into Relic's run and have tons of photos and descriptions of probably at least 25 or so brewery-only Relic beers. Beer Advocate lists about 50 of them and I know that's nowhere near the grand total. Many (read: "most") were brewed and available for a weekend and then never heard of again. So, as you can imagine, "reviewing" these beers would be pretty silly – and impossible. So for Relic, I will just keep one page of the ones that stood out to me that I happened to have.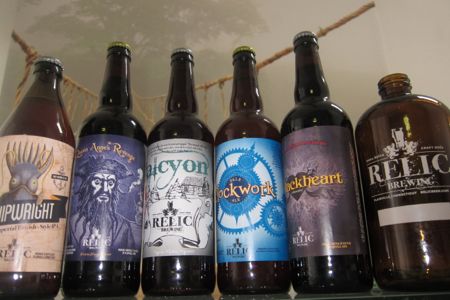 Full disclosure: I've become friends with Relic's brewmaster, owner and downright crazy genius Mark Sigman. I visited Relic on its grand opening weekend and have made a stop in every few weeks over the intervening years. I've been invited to private bottle shares there and trade personal emails with Mark. I am very fortunate to have this relationship, but as I sit here staring at the massive list of Relic beers to review, I'm a bit trepidatious about getting going – simply due to that friendship.
But those of you who know me or have at least read some of the stuff on this website, I'm confident my reviews won't be biased at all. Relic is a very unique brewery – not only in Connecticut, but anywhere. Mark has an interesting and unique business plan: Brew and release a ton of beers, don't be afraid to experiment, have consistently great labeling, and retain the signature Belgian farmhouse flavors in almost every beer, no matter the style.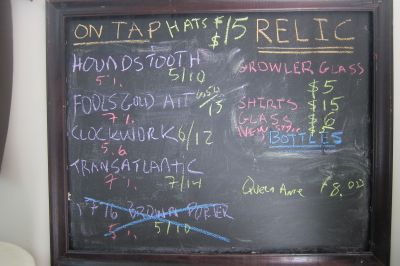 Mark is a bit manic and his production schedule reflects that. "Impressive" doesn't begin to describe what he's been able to do; pretty much all on his own and with what is truly a "nano" operation. He has forged strong bonds with the local craft beer community as well as with local businesses.
With Relic, even the beautifully labeled bottled brews can't be assured of a subsequent return. Fun? Yes. Good for my list-completer OCD? Not at all. I've sort of challenged myself to get every Relic bottle release and that is not easy. Fortunately, I have other friends in Plainville to help me out.
I love Mark and everything he stands for and does. But does that mean I love every beer that pours from his taps? No. Within a couple months in 2013, for example, Relic produced one of the best beers I've ever had and one of the – let's just say… not one of the best. Just scan up this page to see the wide variance of beer grades.
Oh, major caveat: In Relic-world, one batch of a beer may be a bit different from the next. Even the bottled stuff. For example, the very first Prologue Mark bottled was very different from a later round. Like, more than you'd ever think. We'll get into that stuff in the reviews and whether I think that's a good or a challenging thing, but I felt it prudent to note up front. Bottom line, Mark likes to toy around a bit.
…………………………………………………..
Relic Brewing
CTMQ's CT Beer reviews
CTMQ's page on CT Breweries and Brewpubs