Relic Brewing Beers
Plainville
Modern Relic Beers (Generally late 2015-)
Relic began contracting at Hooker in 2015. Then they went bonkers with it in 2017.
The Barn Wytch, B+
Birth of Liquid Desire, A
Black Dawn, A-
Blind Knife Fight
Centrifuge, B+
The Correspondent
Dreamrise DIPA, B
The Dryad, A
Feral King, B-
Flaxen Foal, A+
The Fletcher, A-
Funeral Song
The Golden Rose
The Huntress, B
Leaf Storm, B+
The Lee Shore
The Mage
Midnight Muse, A
Parade of Bones
The Plague Doctor
Points West
The Quill, A+
Rain Prayer
The Sorceress
Spectral Beast, A-
Tropicale, A-
Violet Ray
Pre-Modern Relic Beers (Generally 2014-15:)
One of my favorite things I've ever written, a Choose Your Own Adventure starring FIFTEEN Relic beers. They are:
The Falconess, C-
Fortnight IPA, B-
Halcyon Winter Ale, D
The Hound's Tooth English Ale, A
The Huntsman Oatmeal Stout, B+
Morgue Party, B
One Foot In The Grave, D
Prologue, B-
Rococo, A+
Ryddle, C+
Ryepocolyse, A
Sarrasin Tripel, D
Thrice, C
Transatlantic Belgian IPA, C+
Whiting Street Lager, B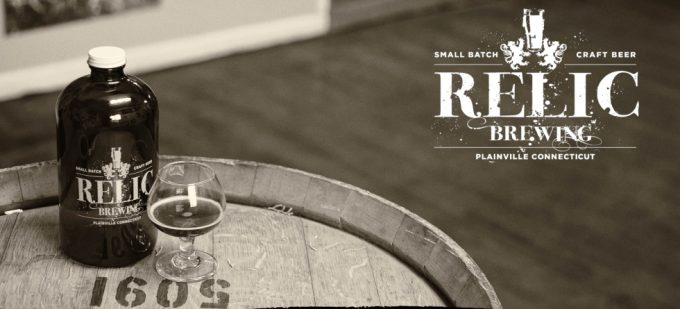 Relic Relic Beers (Generally 2012-2015)
Antiquity Old Ale, B
Blackheart Schwarzbier, A
Biere de Noel, C
Clockwork Pale Ale, B+
Cygnet, A-
Dank B, C-
Darkness Falls, B
Demiana, B-
Duality, D
Fieldhand Saison, C+
Fore/Four, C-
Hiver, F
Hiver (Cherry-wood Aged), B
The Huntsman Double Coffee Oatmeal Stout, B+
Landline, D
L'Ballerine, B
Nano-a-Nano Round 1: Belgian IPA, B
Nano-a-Nano Round 2: Hoppy Amber, A
Pineapple Gose, B-
Queen Anne's Revenge Porter, A-
Shipwright Imperial IPA, B+
Witching Hour Dunkelweizen, C?
That Time Relic Did This
Genevieve, C
Hypatia, C-
Lucretzia, C
Madeline, C
Violette, B-
One-offs and Experimentals
The link here goes to a page with a bunch of quick-hit reviews of old timey, one timey taproom only Relic beers from 2013-14. No reason for it to exist, really, but here you are.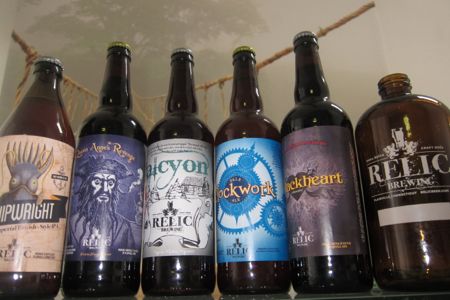 I just (late 2017) deleted the five paragraphs that used to be here. They simply no longer apply. The Relic story is an amazing one. Teeny tiny one-man nano-brewery in a closet in Plainville releases a ton of "Belgian" and "farmhouse" beers in first 2 years. Has some issues with infections and such. Reaches out to Hooker to do some contracting there. Does some contracting while still pursuing the beers they like in Plainville. Expands a little bit; still tiny. Goes all in on the NE/D/IPA craze and brews a billion of them at Hooker. Consumers enjoy the new Relic. Old Relic becomes… well, a relic.
And that's where we are at the end of 2017. Owner Mark deserves a ton of credit. He, more than anyone in a way, has been ahead of every craft beer trend. He exploits the market (and I say that as a compliment) like no other brewery around.
Can't wait to see and taste what the future holds.
…………………………………………………..
Relic Brewing
CTMQ's CT Beer reviews
CTMQ's page on CT Breweries and Brewpubs