Safe Harbor 1790 Semper Paratus Lager, 5.5% ABV
1 12 oz. bottle, $?
Purchased at… oh who knows anymore
I've been thinking a bit lately about these contract-only labels. I'm talking about the ones with no designs on ever opening a brick and mortar brewery. Just when I think the model is almost dead (Weed, Beaver, Cambridge are three dead local examples), I'm reminding that a few still survive.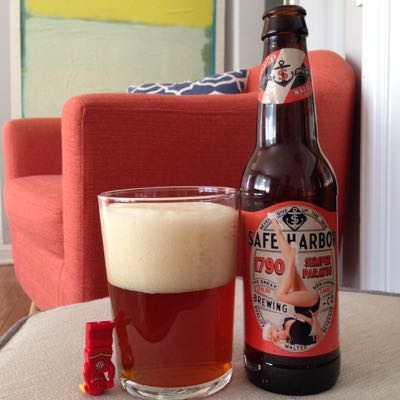 One is the Great New London Brewing Company. Some guy who owns a combo wine store, wine bar, flower shop still gets Cottrell to pump out random beers with a pretty upside-down woman on the labels. This brand has existed for several years now and… they still exist.
It makes me wonder if dudes are buying these beer just because of the pretty upside-down woman. I'm not saying the beers are bad, but they're solidly… pedestrian. Waaaait a minute…
That's it! Every Safe Harbor beer I've had is an old man craft beer. Blonde ale, the other blonde ale, lager, a boring IPA… Yup. That's it!
Safe Harbor says:
The Official Beer Of Connecticut's Coast Guard Summer!
Wait. What? WTF does that mean? (At least I know that "Semper Paratus" on the label means "always ready" and is the Coast Guard's motto.)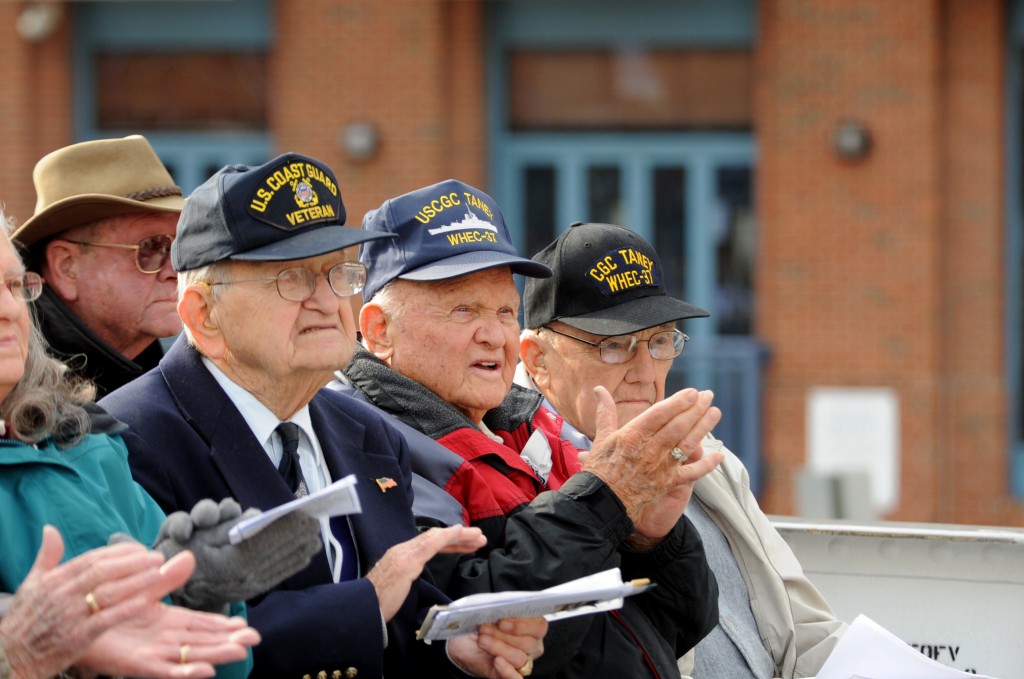 Safe Harbor 1790 Lager was selected as the Official Beer for Connecticut's Coast Guard Summer 2015.
"Selected?" Selected by whom? What is "Connecticut's Coast Guard Summer? Connecticut doesn't have a Coast Guard. The country does. (Safe Harbor Blonde Ale is also the "Official Beer of the Whaling City" or something. I don't feel like looking and you don't care.)
It takes it's name from the founding year of the United States Coast Guard – 1790. This is an American-style lager crafted to be very approachable and popular with all beer lovers. Lager represents one of the most easy-drinking of all beer styles.

Fresh and gentle fruit notes, a delicate use of malt and a balanced hint of bitters for a clean, snappy finish. 1790 Lager is medium-bodied, crisp and clean beer with layers of hop aromas, brewed for the perfect balance of flavor and refreshing drinkability.

Every six pack sold contributes to the National Coast Guard Museum being built in New London Connecticut.
Gosh, I really hope that last bit is true. I know I'm jaded now, but after chasing down a few "portion of proceeds goes to this wonderful entity" claims, I've been frustrated at how many of those claims are empty.
I've not asked the future Coast Guard Museum about this and I won't. The guy behind this label seems like a nice and earnest guy. Just a bit creepy with his pretty upside-down girls and sexy girl in underwear making beer video, but he's been doing it – and surviving as a contract label –
since 2011(!) which is impressive any way you look at it.
Oh wait, I forgot to mention the beer. It's a lager and it isn't as dusty tasting as olde timey lagers and old timer Coast Guard men can sit on half broken lawn chairs and drink this beer. It just occurred to me that if you drink it from the bottle, the upside-down woman becomes right-side up. Is that the point?
Next time I see some old cats with faded anchor tattoos, I'll ask them.
Overall Rating: C+
Rating vs. Similar style: C+
The Great New London Brewing Company
CTMQ's Safe Harbor/GNLBC reviews
CTMQ's Connecticut Beer Reviews Page
CTMQ's Breweries & Brewpubs page