Safe Harbor IPA, 5.6% ABV
12 oz. bottle, $2.25
Purchased at CBC, West Hartford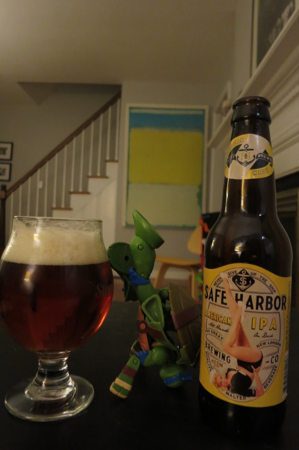 This beer is fine. It's an IPA from back before IPA's started pushing the floral and citrus. Heck, this is an IPA from back before IPA's started pushing the pine.
I was thinking about the current state of Connecticut's contract labels. It's looking pretty darn bleak for them here in the latter part of 2015. Several have given up the game.
But a few are still pushing forward. Great New London (aka Safe Harbor) is one of them. With only one beer in their first year, but now apparently four in their line-up, they are going to make a go of it through 2016. (The beers are brewed at Cottrell.)
Even so, Safe Harbor is most well-known for being "that contract label company that I've never really had but OMG that promotional video they did with that sexy woman!" And that's probably not such a good thing in the end.
But let's (try to) move past "The Movie" now. Let's see what they say about this IPA:
Our IPA is akin to the original IPAs of 1800s.
Really? Wow. That seems sort of an absurd claim, but what do I know. (Well, I know for one that 19th century IPA's were probably akin to 21st century macro blondes in terms of flavor and hop levels. Probably not what a brewer would market as an IPA today.)
Our hop varietals take fruity, citrusy, floral, piney, resinous aromas and flavors to a much bigger level.
See, now, that's what I mean. When the English first did IPA's, they didn't really have the "varietals" we have now. They probably only had the mommies and daddies of Fuggles and Goldings or other "boring" English hops.
Regardless, Safe Harbor comes through with the proper 2015 IPA buzzwords. The beer itself? Yeah, it's all there… but it's not "big" by any means. It's just a regular ol' IPA.
Beautiful pale gold/copper in color – with a slightly bold hoppy bitterness that predominates over medium, clean malt levels, making this a no-apologies American beer.
Fair enough.
This has roughly twice the hops of other beer and a spicy, refreshing bitterness that plays an important role in this new example.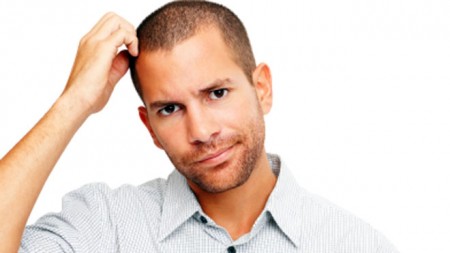 "Of other beer?" What "other beer?" When you're a purely contract outfit, marketing and copy becomes paramount. This sentence means absolutely nothing at all. Not a big deal, but since you don't have a brewery, you just need to be more careful about how your product is "out there." Y'know?
While IPA's had about a 50-year period of initial popularity—from the 1830s to 1880s— We are helping to resurrected this authentic IPA style—now one of the most popular beer styles in the United States among craft beer drinkers.
Again, this seems to be a bit of an odd marketing push. Especially when these days, the only IPA's that create a buzz are DIPA's with truckloads of brand new hop varietals from parts of countries that weren't even settled in 1850.
That was a lot of nonsense to get to this part: This beer is fine. It is a classic IPA – not a freaking 1847 IPA or anything like that, but a classic circa 2009 IPA. Like Hooker's Hopmeadow. You know, the type of IPA you used to LOVE LOVE LOVE 5 years ago but now you hate because someone told you to do so.
Overall Rating: B-
Rating vs. Similar style: B-
The Great New London Brewing Company
CTMQ's Safe Harbor/GNLBC reviews
CTMQ's Connecticut Beer Reviews Page
CTMQ's Breweries & Brewpubs page