Shebeen Irish Pale
Large glass for sampling, $5, 4% ABV
Purchased at the Brewery, Wolcott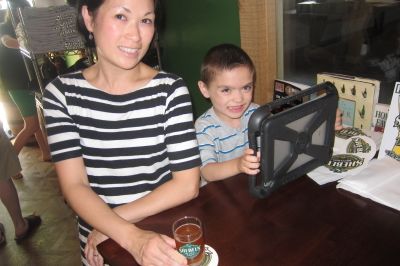 Life is all about growth and change. Heck, I've been doing these Connecticut beer reviews for a few years now and my growth on these pages has been enormous. I've learned a ton about beer, my palate has expanded, and my ability to write overlong "reviews" in mere minutes has improved ten-fold.
The local craft brew industry has also grown rapidly and impressively. When I started out with our breweries, we only had Hooker, Olde Burnside, Cottrell, New England, and Cavalry. Now it's just silly.
So silly, that one of our new-since-then breweries has announced they will be brewing a malt liquor. Folks, we've come full circle here in the Nutmeg State.
Over time, breweries change up recipes; either to (hopefully) improve them or perhaps more as a response to consumer demands. Some examples that jump out at me are NEBCO's Sea Hag, Hooker's Watermelon Ale, and City Steam's Blonde on Blonde Ale. All three have improved tremendously since their debuts – though the Watermelon is still awful, at least it's not as awful as it originally was.
While consumer demand shouldn't necessarily dictate a brewer's vision, it probably should be listened to. I realize this is probably difficult for some brewers – after all, I assume each beer is like their baby or something. (And It's not like I kowtow to readers who are surely begging for shorter and more palatable beer reviews, right? Then again, I'm not beholden to any financial goals with this stuff…)
Which brings us to the Irish Pale.
Shebeen says:
This Irish style pale ale is a great session beer, light in color and body. Its perfect for hanging in your favorite Irish Pub. Slainte.
And yeah, that's what this beer was two years ago when Shebeen opened. This was and is their flagship beer. Look at the picture of my lovely wife and Damian with the beer again. It looks like a pale ale.
Sure, it tasted bland and boring, but whatever. It didn't have grapes or potatoes or bacon in it, so I slotted this beer into the "win" column for Shebeen.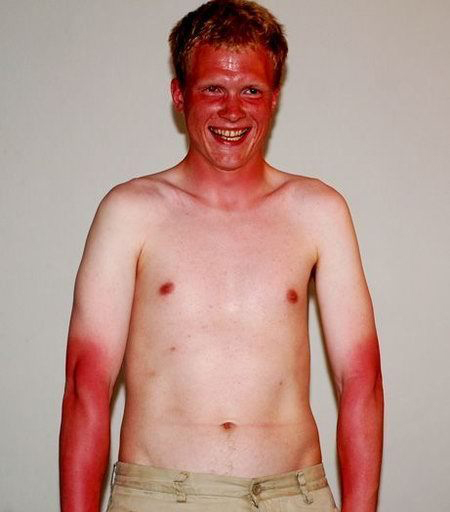 Then something odd happened. Over the ensuring two years, the "Irish Pale" morphed into what Rich probably wanted all along – an "Irish Red." And not like a little itty bit of red, I'm talking full-on deep crimson/nearly brown red. Untappers can look at the transformation from the oldest pictures to the newest.
Better yet, just watch this video of Rich from Shebeen talk about it. Roasted barley? Caramel malts? That color?! I'm not all Ciccerone or German Purity standards Nazi (poor word choice?) or anything, but that's certainly not a pale ale. That's a red. And it probably tastes better now – you know, like a decent malty red – then it did back in the day.
So why not call it what it is? Hell, Shebeen is our state's only "Irish Brewery," right? Why doesn't it have a (branded) Irish Red? (Or an unadulterated stout for that matter.)
Is it marketing? Is the thinking, "Pale ales sell better than reds these days"? But… no, that makes no sense. Because it used to be more of a (very low alcohol) pale ale and…
Oh I don't know. My point when I started this page was simply to talk about how beers change over time for various, often noble and just, reasons and make it some high-minded metaphoric morality tale about life. Or something.
So I'll give it one more shot – If you are Irish you are very most likely pale, so avoid the hot glare of The Sun or you'll get burnt and turn red.
Sliante.
Overall Rating: C
Rating vs. Similar style: ?
Shebeen Brewing Company
Back to CTMQ's Reviews of Shebeen beers
Back to CTMQ's Connecticut Beer Page
Back to CT Breweries page