Simsbury Land Trust Trails
Simsbury (duh)
I can point directly to the Simsbury Land Trust as the sole reason I decided one day to expand my hiking horizons past the CFPA trails. Heck, I can point to the exact date, time and place it happened. October 12, 2008, late morning on the Cathles Trail in northwest Simsbury. I can't remember why, exactly, I decided to check out that trail on that day, but it was during two days of intense McLean Game Refuge hiking (which are CFPA trails that you can check out here.) and I was probably looking for a back way onto some of their most southern trails. I incorrectly assumed that the Cathles Trail/West Mountain Trails would connect me to the Game Refuge and provide me with a little connector trail to get to the "real" McLean trails. (See more on this below.)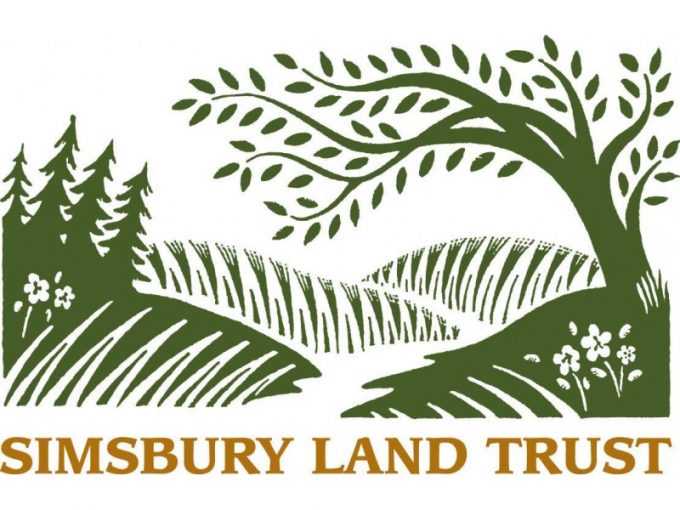 But on that first, truncated little Cathles hike, I was blown away by some of the views east across the Farmington River Valley. I'd been on the ridges on the other side of the valley a billion times, but this was unique to me. The trail was well-marked, well-maintained and even a bit challenging. Later, I included a little bit about my tiny SLT experience in the McLean write-up. As a result, I received a nice note from the SLT and an offer to send me their Walk Book.
Wow! I had no idea that these "little" land trusts could be so organized and professional. Their Walk Book is excellent – full of history, geology, biology and of course, trail maps. (New one issued in 2016. Worth the price of membership. Seriously.) Their website is one of the better ones as well.
Here are the trails presented as they are in the beautiful 2016 SLT Walk Book.
The Western Highlands
West Mountain Trails (Incl. The Cathles and 60 Westledge Trails)
(Link to) the McLean Game Refuge Trails
Onion Mountain Park
Wetlands
Bog Walk
Nod Brook Management Area
Sand Plain Forests
Wagner Woods Trails
Great Pond State Forest
Simsbury Farms Trail
Stratton Brook State Park
Ethel Walker Woods and Town Forest
Farmland
Rosedale Farm
Tulmeadow Farm & Woodlot
Eastern Ridge
James Trails
Owen-Mortimer Trail (CFPA East-West Trail)
Tanager Hill Trails
Glover Trail
(Link to) Penwood State Park
(Link to) Talcott Mountain State Park
(Link to) Metacomet Trail's Simsbury Section 1 & Section 2
Short Walks
Case
Ketchin Quarry
Knapp
Farmington Canal
Retired Since Last Walk Book Edition
I'm not sure when the last edition was printed, but it was prior to 2011. These four hikes no longer appear in the new (2016) edition. Some of these are Simsbury Town Trails, which appear over here.
Riverwalk Nature Trail
Still Brook Open Space
Farmington River/Tarriffville Walk
Owens Brook Trail
[Some notes: Over the last few years I've become friends – real and virtual – with many people from the CFPA, the SLT and the hiking community at large. I wondered on this site why in the world the McLean Trails don't "officially" connect to the SLT trails at all, despite it being so simple and sensible to do so. Anyone can easily make the connection but we just aren't supposed to. I've received a few comments from the SLT regarding this which have pretty much just reiterated that it will never happen because McLean doesn't want it to happen. McLean has been silent – not that I've ever explicitly asked them – but I came up with my own explanation: McLean is an old and historic property in Granby with many unique game refuge rules set forth by Governor McLean many years ago. One of those rules was "Don't alter this land beyond what I've done EVER." I get that. McLean is also a National Natural Landmark – a rather cool little list that yes, I'm completing too – which may also preclude further trail development. Again, I can respect that.
But the connector trail(s) already exist!
The thing about this is that over the years since I first questioned this on CTMQ, I've received dozens of fellow hikers asking me about this divide. It's nice to know I'm not alone on this one – The West Simsbury, West Granby, north Canton and Barkhamsted natural areas are beautiful, remote and arguably some of the best hiking in the state. Wouldn't it be cool if there was a trail that connected it all somehow?
Yes. Yes it would. Now at the end of 2016 we know that the CFPA's East-West Trail will come off the Metacomet ridge at Penwood, via the SLT's Owen-Mortimer Trail, across the Flower Bridge and somehow traverse Simsbury to get up to Enders State Forest. And boy, it would be so much easier if McLean would be part of that.
Who knows, maybe an agreement will be reached. Time will tell.
I've said too much. Let's get hiking.]
Simsbury Land Trust
CTMQ's SLT Hikes