City Steam Draughts by The Dozen, Part 1
All Purchased at City Steam Brewery Café
This is one of those throw-away posts here on CTMQ. Not that it's not valuable and written with care and intent, but rather, no one will care about much here. It's just the way it is with brewpub reviews I'm afraid. It's not fair, but no brewpub in Connecticut has ever made a draught-only beer that people get all crazy about.
City Steam has pumped out a boatload of good beers over the years, mostly by the hand of one Mr. Ron Page. Page retired in early 2016 and turned the reins over to some young buck from upstate New York. As a result, who knows how many of the beers below will ever be brewed again – and if they are, brewed to the exact specifications of Mr. Page. (Now you understand why this whole exercise is sort of silly.)
Thus, I'm going to try to rip through 12 reviews – six on this one page, and six more again tomorrow… for Ron Page. Wish me luck.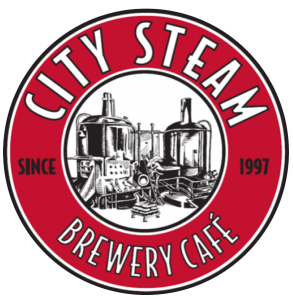 City Steam Export
Part of $5 flight, 6% ABV
I would assume this beer will continue in the City Steam rotation. It's been around forever; like, back to the 90's probably. It pre-dates all the beer rating sites. And it's a classic lager.
This is a beer that crafty craft crafters would eschew and run away from. It's a beer that is barely discernable from many beers your granddad drank. And to me, that's kind of cool. Keep in mind City Steam was making this when most of you were in diapers. When coffee was coffee and a "Buddha's Hand infused Double Sour IPA" was something out of a Robert Heinlein novel.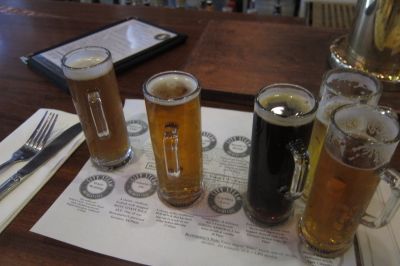 The Export lager is Crisp, very light, and retains some sweetness. Not really my thing, but it makes total sense to have this constantly on tap at a busy brewpub. I hope they never remove it.
City Steam Says:
A well balanced, classic German inspired blonde lager beer.
Yeah. That's it. When you take your pops to City Steam before that crappy December UConn vs. Maine basketball game your employer had free tickets for, order him this.
Overall Rating: B
Rating vs. Similar style: B+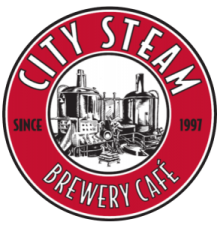 "Mark"-toberfest
Part of $5 flight, 6.5% ABV
Now this one, of course, will never be brewed again. In fact, City Steam supposedly does a slightly different version of an Octoberfest every year. Of course, to normal humans, they're all the same. But Page was really quite good at these malty styles and let's hope his successor can nail them as well. I know a large contingent of City Steam devotees look forward to the October each year.
Don't mess that up, new guy.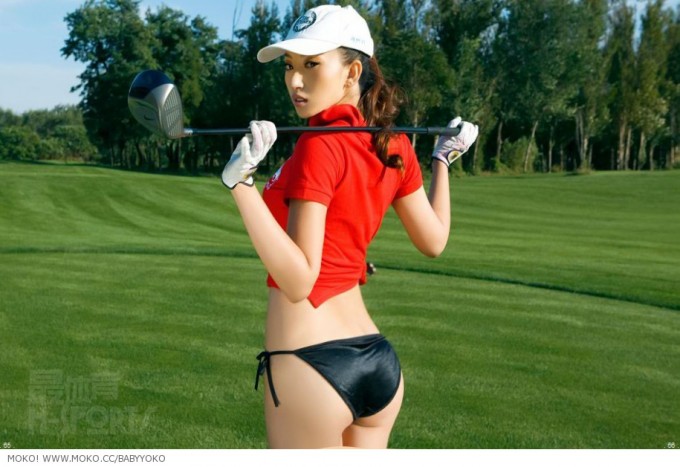 City Steam Says:
Brewed in honor of bartender extraordinaire Mark "The Mad Golfer" Ely who has been on his game for 30 years and has the "swing" to prove it. A most poignant and malty beer.
I wonder if "golf" means "sex"? Anyway, this was pretty much a perfect dark Marzen.
Overall Rating: A
Rating vs. Similar style: A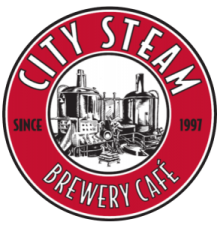 Dark Horizon
Part of $5 flight, 7.2% ABV
Every time I tell someone that I like the movie "Event Horizon," they think I'm lying. Whatever. I really did like that movie and it pretty well creeped me out. Everyone hates that movie, but I don't – or at least I didn't when I watched it long ago.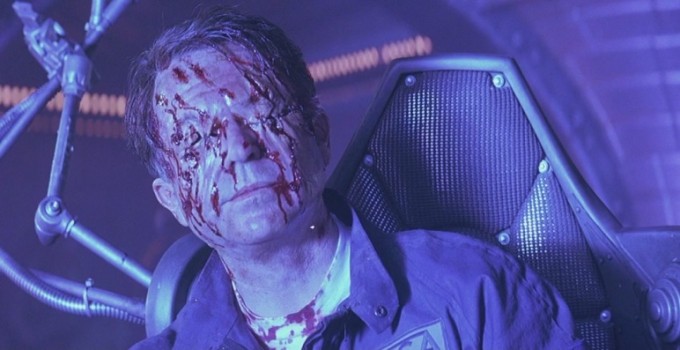 City Steam Says:
Robust porter, intense roast flavor and aggressively hopped, brewed with 100% Horizon varietal hops
I really liked this porter. I can't say I'm remotely familiar with Horizon hops, nor can I pretend this was somehow a "hoppy" porter, but it was delicious. Again, Ron Page was a master with the dark and hoppy stuff.
Overall Rating: A
Rating vs. Similar style: A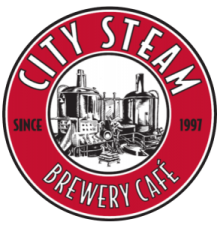 Maybelline Maibock
Part of $5 flight, 7% ABV
When I just checked Untappd, I was quite surprised that this is the only "Maybelline" beer out there. I thought there would be dozens. Y'know, our brewpubs are always doing Maibocks, but our breweries almost never do. Two Roads does one, but beyond that? I'm not sure any ever have.
It's just not a fanboy style at all. It's definitely pretty low on my list of favorite styles, that's for sure. I've been given some that are regarded as "the best" or "true to style" or whatever and… and I'm just not into it.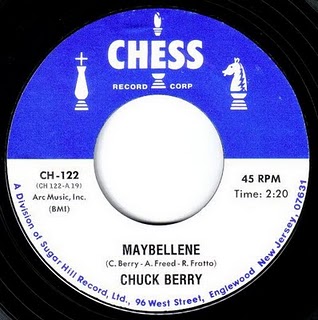 City Steam Says:
A strong, malty, traditional maibock that has been lagered 12 weeks in our cellar before filtering.
And since they take FOREVER to brew, now you know why our breweries aren't making them. Three months is an eternity to tie up a tank with a beer that won't fly off the shelves. It all makes sense.
At least City Steam's was pretty good and while it had that Euro-skunkiness those weirdo Euros like, it wasn't overpowering.
Overall Rating: B
Rating vs. Similar style: A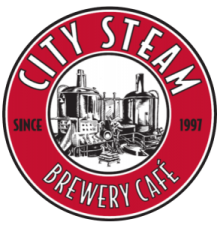 Gerry Mulligan DIPA
Part of $5 flight, 9% ABV
Annnnd now we get to Mr. Page's Achilles Heel: Highly-hopped beers. As I understand it, he was never a fan of the style and I know he wasn't a fan of beer "trends." He liked to make fun of them and avoid them. And I liked that about him.
But at the same time, I do think he could have worked about harder on the IPA/DIPA stuff. Or gotten some help. My notes on this beer are, "Pure alcohol burn, like it had whiskey in it. I'm all for experiments, but some are failures." I am pretty sure the new guy in 2016 will do a lot better with these "hipper" styles.
City Steam Says:
A unique, potent and incredibly smooth experimental ale, aged 4 months on dry hops. As deep and rich as Mr. Mulligan's baritone sax.
This beer was the opposite of "incredibly smooth" and was as deep and rich as freaking Kenny G's Saxoflute or whatever TF he infects our ears with.
Overall Rating: F
Rating vs. Similar style: F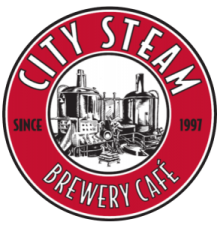 Black Silk Stout
Part of $5 flight, 5.6% ABV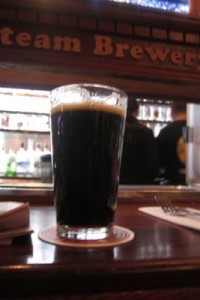 Ahhh, now we're talking. A straight up, black as night, oatmeal stout at an inviting downtown brewpub. This is what it's all about. This is the beer to drink after weaving through the potholes, bums, and snowbanks down Albany Avenue and Main Street on a hellish February Saturday afternoon before a UConn game down the street.
I love a good, rich, chewy oatmeal stout in a proper pint glass.
City Steam Says:
A rich oatmeal stout with a nice chocolate character and silky smooth finish. Very satisfying!
Yeah, this beer is a keeper. Stouts aren't hard to brew and they are one of the easiest styles to make delicious. I hope this one doesn't disappear with Page's retirement. It's probably my favorite City Steam draught-only staple.
That is all.
Overall Rating: A
Rating vs. Similar style: A
City Steam Brewery Cafe
CTMQ's City Steam Brewpub Reviews
Back to CTMQ's Connecticut Beer Page
Back to CT Breweries page