Giant Willimantic Brewing Round-Up
Six different beers over the years
All purchased at Willibrew, Willimantic
This may be my swan song to brewpub beer "reviews." I don't know… they have never felt the same to me as the production brewery review pages I write. Or at the very least, I'll probably be "reviewing" their beers like I'm going to do on this page: Very quickly and many all at once.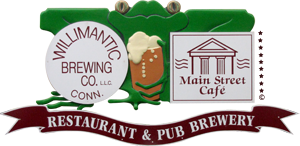 I know for a fact that the brewpub pages receive a fraction of the readership than the brewery pages do. (Which is kind of a shame, because WilliBrew is fantastic and pretty much every beer below is very good to great.) There are some new brewpubs supposedly opening in 2016 from Norwalk to Norwich, and the legendary Ron Page is retiring from City Steam as well. So brewpubs remain vital and interesting… even if devoting 1,000 words to each of their beers is not worth it to any of us.
Let's get to it:
Spam-Spam Mail IPA
1 growler(!), 6.8% ABV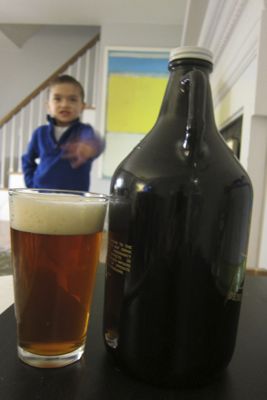 Man, I can't believe I bought a full 64-ounce growler of beer from WilliBrew.
Pro-tip: That's not what you do at WilliBrew… or any brewpub in Connecticut. They sell them at the same per-ounce price as they sell their pints. Unless you REALLY love the beer, it's a dumb thing to do. Back when I bought this, though, I guess I didn't know that? And the price was bundled into my family's lunch check and I probably didn't notice until I was in the car driving home wondering WTF our lunch cost over a hundred bucks or something.
I think that WilliBrew, more than any other brewery or brewpub in Connecticut, could tell the best story of "The Rise of the New England IPA" and its sequel, "The Death of the Normal IPA" better than anyone. They were banging out IPA's "back in the day" (2011, 12, 13…) with citrus hoppiness. They were doing unfiltered before your favorite brewery du jour was. They just always made sure to balance it with a proper malt bill.
Crazy as that is.
WilliBrew says:
Unfiltered IPA brewed with Pale, Dark, Munich and Wheat malts, with juicy Amarillo hops.
And of course this was/is a delicious IPA! And a few years ago, it was somewhat cutting edge 'round these parts with only WilliBrew doing this stuff, with NEBCO dipping it's toes into the same world.
I found this dude on untappd summing the current IPA situation up perfectly:

Since I'm probably older than that guy, to me, a A beer in 2012 is still an A beer in 2016.
Overall Rating: A
Rating vs. Similar style: A
………………………………………………………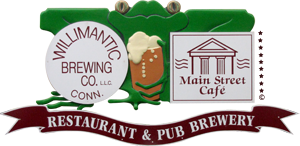 Brown Rye'd Girl
1 sampler, 5.1% ABV
Purchased at Willibrew, Willimantic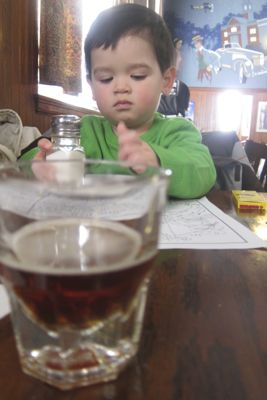 This should come as no surprise to you:
There are NINE "Brown Rye'd Girls" from production breweries/brewpubs on untappd. I'd guess that WilliBrews is one of the oldest on there, but I don't feel like clicking through.
Incidentally, there is only ONE "How Rye I Am" beer on there from a production brewery – Connecticut's own Stubborn Beauty. Yet, there are THIRTY-SEVEN beers named "Catcher in the Rye." And I just noticed the awkwardly named "Catcher in the Double 'Rye'nbow" from some dopey place in Oregon.
"Yes, I'd like a pint of the 'Catcher in the Double Rye'nbow' please" That doesn't sound too stupid.
Oh, and there are TWENTY-NINE "Rye of the Tigers" out there. And only ONE "Pretty Fly for a Rye Guy" – which comes from another Connecticut brewery. (No Worries this time.)
Lesson: The rules surrounding rye beer naming are strict and storied. (Just thought of Relic's Ryddle which may actually be the best name of them all. And yes, it's the only "Ryddle" on untappd.)
WilliBrew says:
Unfiltered brown ale brewed with 23% German rye malt and a spicy blend of Perle and Goldings hops.
I didn't really like this beer, but as you superfans know, I'm not a rye guy. Though I am pretty fly. I can deal with the spicey kick of the rye, especially in a brown ale, but the choice of hops just put it over the top for me. As the Chinese guy next to me said, "But rye did I order this?"
Overall Rating: C+
Rating vs. Similar style: C-
………………………………………………………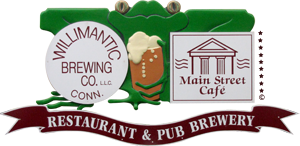 Big D'IPAH!
Another growler!, 8.1% ABV
Purchased at Willibrew, Willimantic
Continuing the theme, there are only two "Big D'IPAHs" out there, though the much more popular "Big DIPA" has like 137 or some such nonsense. I've yet failed to mention that as a brewpub, WilliBrew can name their beers anything they want, as they don't have to go through the TTB labeling gauntlet or deal with trademark litigation*.
*Unless you're "Citysteam" who used to be "City Steam" until Anchor Steam filed a trademark infringement on them. But they distribute bottles, and that wasn't a beer name but the brewery's name.
Nah. But this beer probably forced WilliBrew to deal with beer bros yelling out, "Time for a BIG D'IPAAAHHHH!" while pantomiming a home run hit or something. I've no idea why I came up with that, but I can't get it out of my head.
"I need anotha bee-ah! Time for a BIG D'IPAAAHHHH!" (Swings non-existent bat, shields eyes from non-existent sun, watches non-existent baseball clear non-existent fence, resulting in a very real flip of the non-existent bat, culminating in a bro dance and laughter and high-fives from his squad.)
Totally.
Willibrew says
Unfiltered DIPA brewed from a recipe by home-brew competition winner Kyle Moran. Big Columbus, Chinook and Simcoe hops but has a nice malt background.
Another delicious ale from WilliBrew, though since this was KyleBrewed, was it really a WilliBrew brew? I don't know. It doesn't look like they've made it for a few years, so maybe it was a one and done sort of thing.
In light of that, "reviewing" this now in 2016 is extra special stupid. So I'll stop. (Though it was very good.)
Overall Rating: A-
Rating vs. Similar style: A
………………………………………………………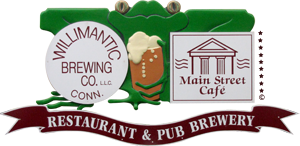 BA Double Cross R'Eyed Sour IPA
Fancy glass, 11% ABV
Purchased at Willibrew, Willimantic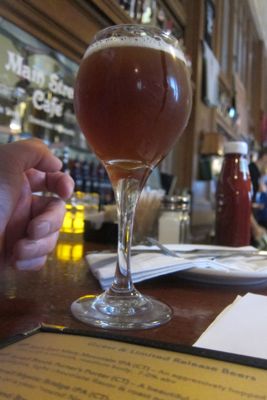 Did I say previously that I wasn't really into rye beers? And did I make fun of rampant rye puns? I did?
Well, forget all that noise. Because you know what? This right here was one of the best beers I've ever had.
You read that correctly. I have no information on this beer other than the name of it. I feel bad that I'm not giving this beer it's own special page, for it certainly deserves one. And since I have to bundle all my tags for all these beers, if you came here via the "perfect beer" tag, this beer is why you're here.
I'm not sure why they added the "IPA" to the name/description of this beer, for it was a sour ale through and through. There was literally no IPA characteristics, but maybe the IPA base beer is what made it so delicious. Here, the rye worked beautifully.
And the barreling? My word.
Seriously, if you were lucky enough to happen to have had this beer, you should recognize how fortuitous this was. WilliBrew puts out some great stuff in their "Weird Beer Wednesday" series or whatever it's called, and this one may have been the best. The only problem with it was its 11% ABV. I drank this on my way to give a talk to the Canterbury Historical Society and I'm quite sure that if I had as much of this as I wanted, that would have been quite the spectacle.
Fantastic concept, perfect execution, phenomenal beer.
Overall Rating: A+
Rating vs. Similar style: A+
………………………………………………………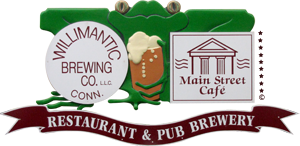 Lou's Legacy Pale Ale
1 pint, 5.7% ABV
Purchased at Willibrew, Willimantic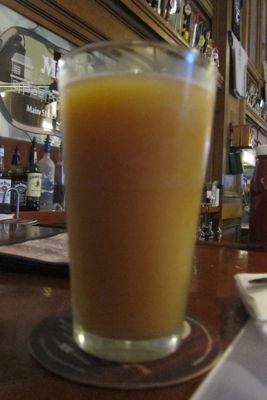 Hm. This was not a perfect beer. Just look at that thing. I don't care what other New England breweries are doing with "pale ales" and IPA's these days, this beer was a turbid mess.
Though, to be fair, the bartender was embarassed to serve it to me and gave it to me for free. In fact, he didn't want me to have it, but I just said, "it's fine, give it to me."
I have no idea why.
It tasted fine, of course, but the brand new keg hadn't settled yet. I've read that some people think all that yeast in suspension contributes to hangovers, but I don't buy it.
What's weird is that if I had been charged for the beer, my money would have gone to a good place.
Willibrew says
In honor of Lou Gehrig, we brewed this unfiltered pale ale with hops grown on Loftus Ranch. This special blend was chosen and sent to select brewers across the country to promote ALS awareness. A portion of the proceeds of this beer will be donated to the ALS Foundation.
Curious, I just Googled the Loftus Ranch. "B.T. Loftus Ranches Inc. is one of the Yakima Valley's longest running hop farms. In 1920, the Loftus family moved to Moxee, Washington in pursuit of work on the railroad and began farming a variety of crops and livestock. With the end of the Prohibition era, B.T. and Leota Loftus planted the family's first hop field in 1932."
Theirs is a cool story. Read more here.
Again, the beer was good, but I can't pretend I had the full Lou's Legacy experience.
Overall Rating: n/a
Rating vs. Similar style: n/a
………………………………………………………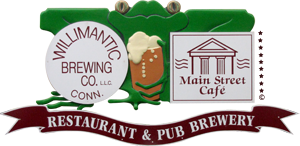 RoadenZok
1 sample, 5.9% ABV
Purchased at Willibrew, Willimantic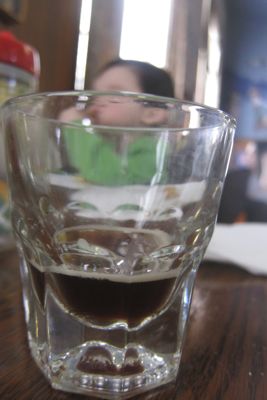 Did you know WilliBrew has been brewing and serving the RoadenZok for at least 10 years? So not only were they doing hop-forward, citrusy IPA's before pretty much anyone else in Connecticut, they were also adventuring out into Belgian sours and Flanders Reds. And I'm absolutely sure no one else in Connecticut was approaching these styles back then.
And really, the only drinkers into this stuff back then were few and far between.
They were blending barrel-aged sours and cherries into base beers and stuff, adhering to the old-school Belgian style, back when half of you were in high school. Respect your elders, yo.
And speaking of elders, this beer is named (partially) after WilliBrew's brewmaster Dave Wollner's friend Zok – he of Zok's homebrew shop in Willimantic. Zok convinced Dave to try to brew a Flanders Red, which I'm sure took some convincing back then. No one was drinking sours. Barrel aging and blending two beers was years ahead of its time – in Connecticut. I'm fully aware this stuff has been going on for centuries elsewhere.
But these guys were doing this when all we had around here was Hooker Blonde and Naughty Nurse and Atlantic Amber and Ten Penny Ale.
Willibrew says:
Brewed to reflect the Belgian style of sour beers, this recipe contains acidulated, melanoidin, pale, aromatic and crystal malt with a touch of Saaz hops. We blend in some tart cherry juice and Willi Wonder barrel aged sour to complete the process.
I don't think they've done the RoadenZok for a while, but damnit, they should. This beer is fantastic; it didn't have any vinegar taste to it like many Flanders beers, but that's fine. It was tart, sweet, complex, and delicious.
Overall Rating: B+
Rating vs. Similar style: A
………………………………………………………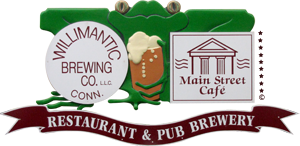 That's it for now.
To me, WilliBrew has always been the king of Connecticut brewpubs. Their food is pretty good and their beer has always been cutting edge and fantastic. It's a cool space too. Long live Willibrew.
WilliBrew
Back to CTMQ's Reviews of Willimantic Brew Pub beers
Back to CTMQ's Connecticut Beer Page
Back to CT Breweries page