New England Brewing's Smoke Detector
1 bottle, 8% ABV
Gifted by my man Jay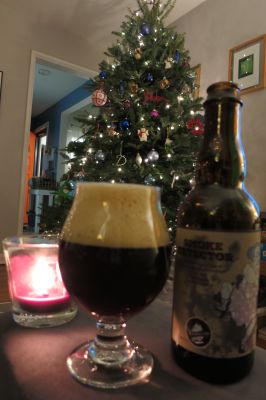 Y'know, I think I may be slowing down with these beer reviews. It's happened before – and when it did, I bounced back with a reviewing vengeance. So don't worry.
(Or do, depending on your particular feelings towards these things.)
This happens to me when we here in Connecticut hit sort of a plateau. Like, I get kind of overwhelmed and have to rethink what it is I'm doing. Or trying to do.
I'm comfortable with the obvious fact that I can't review "every" Connecticut beer. (Don't laugh, when I started this beer thing in 2010, it was easy. In fact, it was easy through 2013. Hard but doable in 2014. Nearly impossible but doable into 2015 and then halfway through that year… nah.)
Hell, I'm comfortable with the obvious fact that I can no longer even keep up with every Connecticut bottle/can release. I go weeks now without buying anything and months without visiting breweries.
In short, I've got stuff to do.
And yet, here I am writing a "review" of another very limited release that most likely will never be replicated and scant few of you got to enjoy.
Why?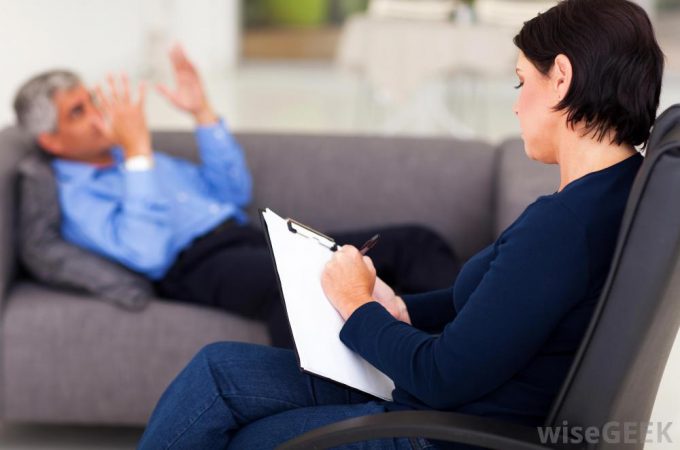 That's the crux of my internal "struggle" today. For real though. Why? We all agree it's pretty silly, right? What's really bothering me is this idea that I'm writing this and subconsciously doing something I hate: Telling the world I had a limited release beer and the world didn't.
Ugh.
(That's a subject for a 5,000 word dissertation on untappd culture, phallus-swinging bros, and dudes who felt they were never "cool" but can now be "cool" with check-ins and social media confirmations, but we'll leave all that alone for today.)
NEBCO Says:
Smoked old English ale flavored with a bit of smoked malt and aged for a year in rye whiskey barrels.
Right. And there were only 350 of them. Granted, it's not exactly a style that gets fanboys in a tizzy… but it was still NEBCO and it was still barreled and it was rare.
In truth, I'm writing this (and write others like it) to satisfy my own particular peccadillo: My weird brand of OCD. I feel like I just have to review these beers. I took a picture and some notes, after all. That urge supersedes the rationality of my brain that says, "This is so totally unnecessary I can't even tell you."
So here we are. A smoked old English ale aged in a rye whiskey barrel.
It came across as a smoked old English ale aged in a rye whiskey barrel. Okay, perhaps I didn't really pick up any "rye-ness" but everything else was as expected. When NEBCO goes for flavors like coffee or smoke, NEBCO usually makes sure you know you're drinking coffee or smoke or whatever.
I was somewhat surprised at the un-smokiness and un-whiskeyness of Smoke Detector. I considered this a good thing, as the old aleness was able to shine a bit with it's sweetness and sort of fruitiness. Sort of a gutsy beer here, but well done like always at NEBCO.
Overall Rating: A
Rating vs. Similar style: A
New England Brewing Company
CTMQ Reviews of NEB Beers
CTMQ's Connecticut Beer Page
CT Breweries page