Lasting Brass Dirty Water Series: Special Tools
Obtained through Brewery Membership Club, 6.3% ABV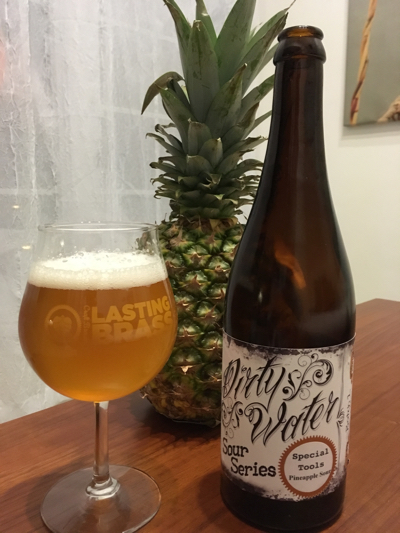 We have arrived.
The 40th licensed brewery has opened in Connecticut in November of 2016. No, I attach nothing special to that number… other than the fact that Number 40 happened to be Lasting Brass in Watertown.
And Lasting Brass is special.
I've been fortunate enough to have been enjoying Lasting Brass beers for several years, and this rather big change to become a licensed brewery is pretty exciting. (And surely a bit daunting for Lasting Brass.) I've never had a clunker of a beer from owner/brewer Ed Silva in my life, and his creative sours over the years have been among some of the best beers I've ever had.
I don't say that lightly.
Back when Ed was making tiny batch sours for close friends and family, he was obsessive about the quality; testing, tasting, tweaking the tiny batches as they matured – often over the course of a year or more. Lasting Brass was more professional than most professional breweries. (Someday, ask me about the Great Yeast Strain Taste Tests of 2015…)
Now that Lasting Brass is a professional brewery, I can't imagine how paternalistic and obsessive Ed is with his beers. I'm not sure I want to know. I just want to drink.
This particular "Dirty Water Sour Series" beer was called Special Tools and it was a Golden Sour Ale aged on fresh pineapples. I can safely say that I think I've only had one other beer in my life with pineapple anything in it, and it wasn't a naturally soured beer that probably took a year to make.
And it wasn't half as good as Special Tools.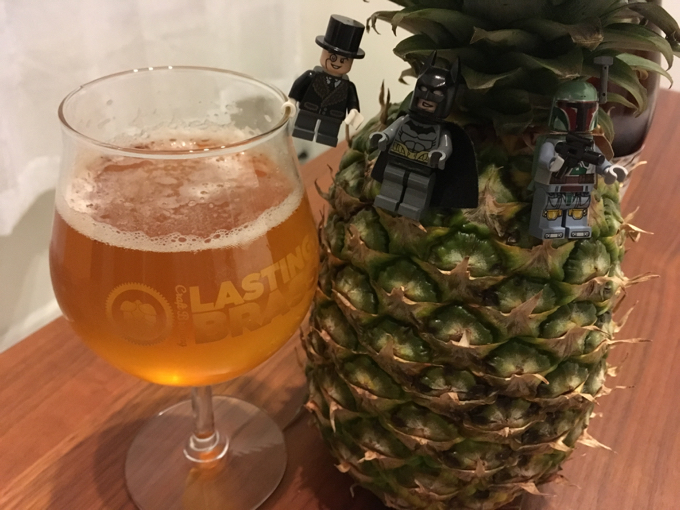 Let's play a game. This beer was named Special Tools because…
A) Each beer came with a lego superhero/villain known for his or her use of "special tools," as seen above.
B) Ed and his wife Laura used a "special tool" to core more pineapples than anyone should ever have to core.
C) Fanboys who line up for special release beers like this are "special tools"
D) Spongebob lives in a Pineapple Under the Sea and uses "special tools" to get out of jams.
See? Fun stuff! Answer below.
This beer was ridiculously good. Lasting Brass has an ability to tease the exact correct amount of flavor from various fruits and berries. I've written many times that the only beer with strawberries I've ever had in my life that wasn't horrific (and it was incredible) was a Lasting Brass beer.
The amount of pineapple present in this sour was perfect. Pleasantly tart. Deliciously acidic. Properly sour. Deceptively sweet. Carbonation was where it needed to be for such a flavor-filled beer as well.
Living in West Hartford I now have a dozen or so top-tier breweries within an hour of my house. I'm very happy to report that Lasting Brass is now "real", open for business, and will be very happy to see you and your wallet.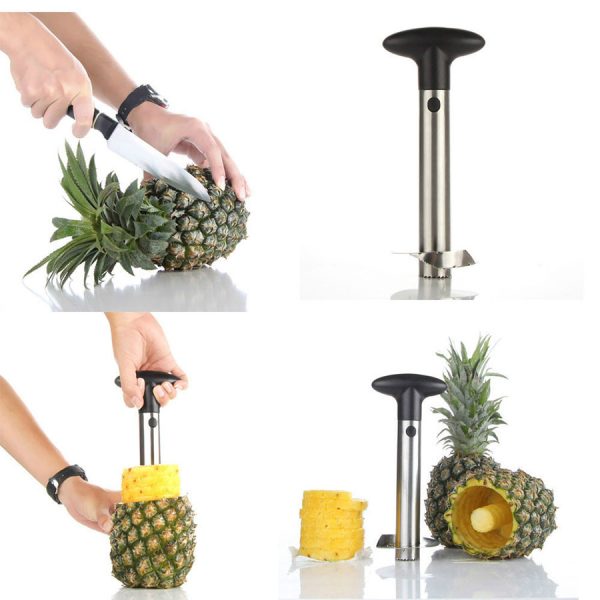 Everyone wins… Unless you chose answer A, C, or D above. (Ed bought a "special tool" to core a billion pineapples. Or his wife bought it after getting sick of the process. Whichever. I just hope they do this beer again someday, despite how much of a pain in the butt it was.)
Overall Rating: A
Rating vs. Similar style: A +
Lasting Brass Brewing Company's facebook page
CTMQ's Reviews of Lasting Brass beers
CTMQ's Connecticut Beer Page
CTMQ's CT Breweries page