Sun Juice™
12 oz bottle, $2, 5.3% ABV
Purchased at Craft Beer Cellar, West Hartford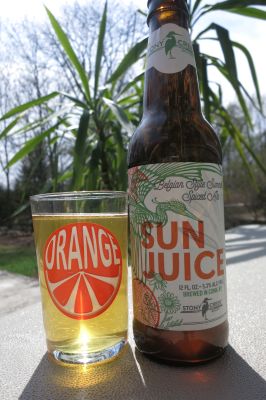 How exciting! The very first (written) Stony Creek.v.2 beer review! No need to rehash for the umpteenth time about the "old" Stony Creek contracted area code beers and how that Stony Creek really has nothing at all to do with this Stony Creek again.
So here we are. Deep into 2015, several months after the all new Stony Creek opened their beautiful facility in Branford. It has a beach and a boat dock. But that's mere window dressing, as these pages are focused on the beer the brewery brews.
Stony Creek released an impressive sounding list of beers they were going to release in their inaugural year of operation. A solid, straightforward lineup of flagships, a seasonal for each season, and then some more creative brewery-only offerings.
Basically, pretty much how you'd start a brewery if you had the money and capacity to do it the most "marketable" way I guess. You know, like, Amber, session IPA, IPA, DIPA for your flagships and a stout (winter), a spiced beer (fall), and this Sun Juice, a confused mash-up of Belgian, saison, and witbier for the summer.
At least their business plans including trademarking "Sun Juice." Or rather, Sun Juice™.
Stony Creek says:
Sun Juice™ is a refreshing Belgian Summer Ale brewed with wheat. Saison yeast produces a silky body while Orange peel, Grapefruit peel, Coriander, and Chamomile impart a spicy and fruity complexity. It's Summertime, grab yourself some Sun Juice™.
Okay, so it is a Belgian Wit Saison sorta gose thing. I can roll with that. After all, it's called Sun Juice™ and has loads of citrus on its label. Citrus is, of course, THE thing in beer in 2015, whether it comes via certain hops or infusions or whatever.
I can dig it. As you see, I even put it in a juice™ glass. It seemed appropriate. I made sure the sun™ was shining as well. This photo shoot, using my cheap Canon™ camera, was on point.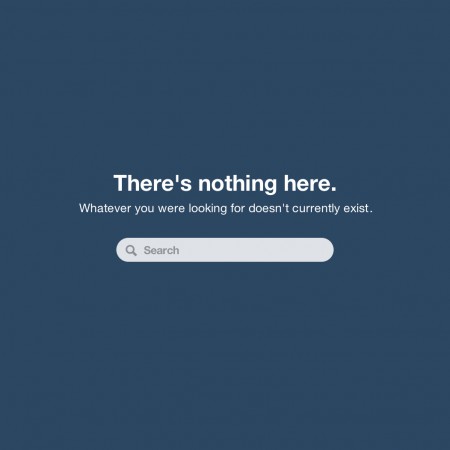 Unfortunately, the Sun Juice™ was not. I tasted no citrus at all. Perhaps the thought here was that by putting some glorious Sunkist™ oranges on the label, it would impart some flavor into the beer, via some sort of osmotic Magic the Gathering™ or something. And the Nature's Way™ chamomile flowers also added a nice graphic flourish, but not much to the flavor profile.
Dole™ grapefruit peel? Nope. Coriander™? Not there either. Saison™ yeast? Yes. In abundance. Sun Juice™ is, in the end, an average-to-decent straight up saison™.
If you gave this to me and said, "Here. Here's a saison™." I'd say, thanks, and drink it and say, "that's a decent enough saison™." But if you gave it to me and said, "Bro™, this Sun Juice™ is a witbier™ with oranges™ and grapefruits™ and coriander™ and chamomile™," I'd say, thanks and drink it and say, "Brah™, you™ gave™ me™ the™ wrong™ beer™."
Ok, what else have you got, Stony Creek™?
Overall™ Rating™: C+™
Rating vs. Similar style: n/a
Stony Creek Brewery™
Back to CTMQ's Reviews of Stony Creek.v.2 beers
Back to CTMQ's Connecticut Beer Page
Back to CT Breweries page