Food, Glorious (Road)Food! Hot (Dogs) and Mustard!
Roadfood Lists
It's completely ridiculous how much time and effort I've put into creating this page. From finding the 63 Connecticut entries from Jane and Michael Stern's 2009 500 Things to Eat Before it's Too Late, to visiting them all, to updating the list below since the Stern's released An Eater's Guide to More Than 1,000 of the Best Local Hot Spots and Hidden Gems Across America in 2017, in which there are several new Connecticut entries. Now, you're asking yourselves, "why did Steve decide to use the Sterns as culinary guides through the state?"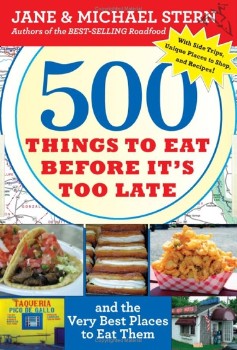 For one, they lived here in Connecticut when they wrote these books. (They've since moved, or at least Michael did.) First published in 1977, the original Roadfood became an instant classic. James Beard said, "This is a book that you should carry with you, no matter where you are going in these United States. It's a treasure house of information." Furthermore, despite the weird obsession with Connecticut hotdogs, I think this is a good list; highlighting the best yet relatively affordable stuff people may not know about – essentially what they deem "Roadfood."
I completed the 2009 "Eat Before it's Too Late" list and thought I was done with the Sterns. Alas, they released another similar book in 2017 which has over 20 additional items/restaurants. So I'm combining the two lists in an effort to chow down every Connecticut dish the Stern's deem worthy. (Some places unfortunately closed before I got to them.)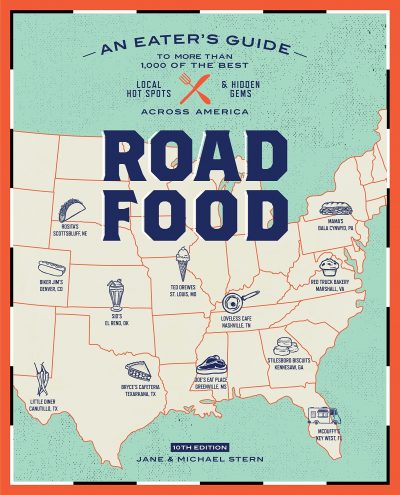 * One of the best in the US (2009 book)
*** THE best in the US (2009 book)

2017 Additions
Sycamore Drive-In, Bethel
Lenny's, Branford
Gluten-Free Oasis, Brookfield
Lobster Landing, Clinton
Stanziato's, Danbury
Roseland Apizza, Derby
Five-O, Fairfield
K. Lamay's, Meriden
The Lunchbox, Meriden
Al's Hot Dog Stand, Naugatuck
Kamp Dog, New London
Letizia's Norwalk
Speedy Donuts, Norwalk
Mamie's, Roxbury
Denmo's, Southbury
Laurel Diner, Southbury
Lakeside Diner, Stamford
Kitchen Little, Stonington
Zuppardi's Apizza, West Haven
Wethersfield Pizza House, Wethersfield

Everything below is from the 2009 book. Repeated entries are noted.
Breakfasty Items
Doughnuts:
Pancakes:

Burgers and Fries
Cheeseburgers:
Steamed Cheeseburgers: (It's a Connecticut thing.)
French Fries:

Hot Dogs
The Sterns love their hotdogs and have even broken them down into three categories.
Deep-Fried Dogs:
"Other Worthy" Hot Dogs:
Hot Dog Wagons:

Pizza
Every single one of these are in both books.

Seafood
Clam Chowder:
Fried Clams:
LobsterMania!
Custy's, North Stonington (RIP)
Lobster Roll:
Shore Dinner:

Other Stuff
Chicken Pie:
Pain de Campagne:
Pierogies, Globacki & Other Polish Foods:
Summer Sausage Sandwich:
Karl Ehmer Quality Meat Products, Danbury

Sweets and Ice Cream
Chocolate Truffle:
Crumb Top Apple Pie:
Dirt Bomb:
Donut Bread Pudding:
Fried Dough/Doughboy:
Ice Cream:
For more, check out CTMQ's list of other homemade ice cream around the state.

CTMQ's List and Reviews of Connecticut Books