Kent Falls The Hollow Pilsner
Purchased from Harvest, West Hartford
16.9oz, $7, 5.1% ABV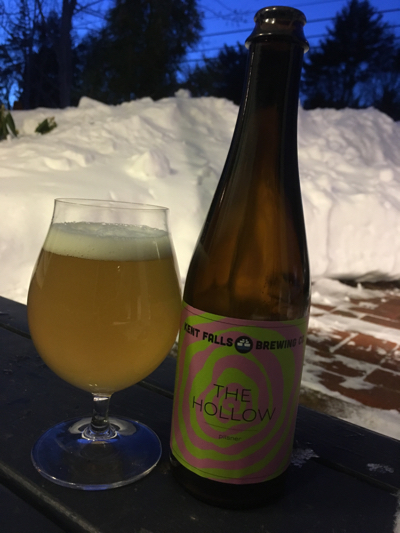 Pilsner: The very name strikes fear and condemnation into the hearts and minds of the 2017 Millenial craft beer consumer.
Pilsner: The very name excites skilled brewers the world over. It never ceases to amaze me how many cite pils as not only their favorite style to drink, but also to brew. Which begs the question, why?
I would guess that the answer is as simple as this: They are difficult to master, they take a longer time than the more popular ales of today, and they allow for absolutely no flaws. A pils simply must be clean and crisp or it's just awful beer-water.
There have been some recent troll/clickbait posts lamenting "the rise of the craft pilsner" for some insane reason. First of all, lets look at the Connecticut pilsner landscape. As far as distribution goes, I can count on two hands how many have been distributed in the past year. Quite the trendy style.
If there's a "trend" in craft beer circles that should be questioned, it should be the rise of the craft beer circles themselves.
A distressingly large percentage of what they say rings… Hollow.
Top Ten Hollow Statements
I put this together very quickly and with little thought. Note, fridge/haul pics are an entirely different category of Hollowness.
10. "Drinkable" as a hugely positive attributes. Think about that. "Drinkable." All liquids are "drinkable." Urine is drinkable. Raw sewage water is drinkable. Hell, even worse, beet juice is drinkable. Perhaps that's where "very drinkable" comes in as a differentiator, I don't know.
9. "Infected." I've surely been guilty of this in the past myself and it's something we can all learn from. There ARE infected beers, sure, but 99% of the time that "infection" is merely a poorly brewed beer. "Infection" is a very specific issue with bad beer; all bad beer isn't infected.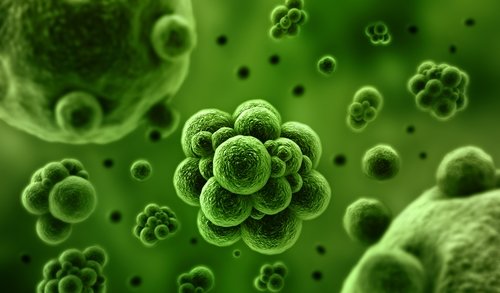 8. "The Best!" Gah. I hate this more than I should, but it rings so hollow to me. There is no "best." No one on earth can state one particular beer of any particular style is "the best." No one has had every example of that style. Even in our small state. Every time a brewery releases a good new "NEIPA" it is deemed "the best." Am I the only one who remembers the last seven "bests?" Hollow AF.
7. "Crushable." Way back in the day (mid-2016), "crushable" referred to low ABV beers; usually so-called session IPA's. Now? Budding alcoholics will say a 9.3% DIPA is "crushable" because they find it easy to drink due to the fact that it tastes like orange juice. Bros, "crushing" those beers is crushing your livers and brains. Take care of yourselves.
6."Juice bomb." This one is probably the most viable on this list, but there's an underlying theme here that rings hollow. Supposed beer drinkers and budding experts are searching out these "juice bombs" to the point of absurdity. Just drink juice or, as has become an oft-repeated term that I enjoy, an "f'ing mimosa." More and more breweries are now adding actual juice to their juicy bomby ales. Look for the term "alcopop" on this list in the near future.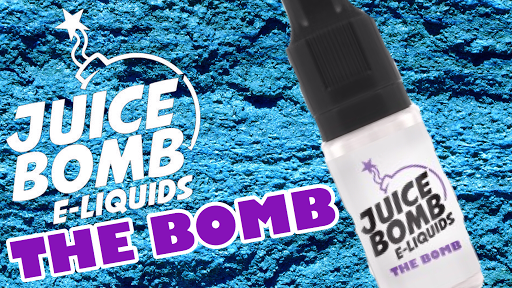 5. "Turned," as in, "OMG, this beer is so old. It's turned." Really? I mean, yeah, those "crushable juice bombs that are the best" that everyone loves certainly do have a shorter shelf-life than, oh, I don't know, every other form of alcohol in the history of the world, but it's become so silly. Sitting in a keg for a couple weeks does not diminish the quality of these beers. Kegs are not aerated. If you complain that your beer is 10 days old, you need to have a think.
4. "Malt Bomb." Stop. So your "crushable juice bombs that are the best have turned" into a malt bomb? Really? Did it? Or was it a perfectly normal beer that was brewed in a perfectly normal way utilizing grains/malts and have, y'know, retained some of that beer-ness? Not all DIPAs need to taste like, here it is again… an f'n mimosa. Some are purposely boozy or grassy or piney or – gasp – bittered properly. These attribute do not make it a "malt bomb." It makes it a beer. Grr.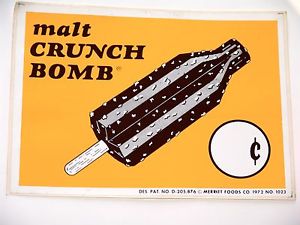 3. "Hype." This one may be number one if it continues on its current trajectory. "Doesn't live up to the hype." Or, "not worth the hype." On and on. This is especially galling with breweries/brewers who haven't hyped a damn thing. In Connecticut, cripes, I can count on one FINGER the number of brewers who have made concerted efforts to "hype" their own product beyond necessary marketing. Sure, fanboys "hype" certain beers and certain breweries get "hyped" by them, but how TF does one complain about "hype" that has been created in the very vacuum in which they complain about the hype? We've reached the point where a consumer hypes a beer in his own mind and then complains that the beer didn't live up to the hype. My brain is melting.
2. "Juicy." Yeah, I'm going forward with my "juicy" whine. Yeah, I'm old. Yeah, I actually read a lot (books even!) and people say I write fairly well, if a bit long-winded. Words mean something to me. Describing a liquid – any liquid – as "juicy" literally makes NO SENSE. I understand that the meanings of words change and that's what's happening with "juicy" with regards to these FRUITY Citra/Mosaic/Nelson/etc. IPAs/DIPAs. But it's going to take me a while to get on board with it. This is a battle I've long since lost and I know that. But goddamnit, try using fruity or citrusy or orangey or mangoey or pineapplely or jackfruity (even though you have no clue WTF a jackfruit is) or sweet. These adjectives can describe a flavor of a liquid. Juicy does not. WHAT KIND OF JUICE? Sweat juice? Hershey squirt juice? Eyeball juice? Bongwater juice? See what I'm saying? "Juicy" is hollow.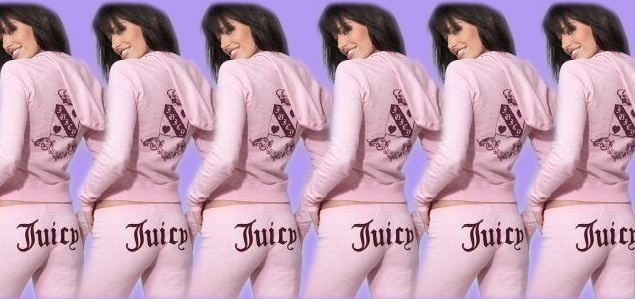 1. "Meh." You sound like my five-year-old.
Honorable Mentions: "I'm not reading that" and the endless Lord Hobo Boom Sauce posts are as funny as Mike Huckabee's tweets.
Kent Falls says:
Our farm's land has been in continuous agricultural use for over 250 years. Camps Road, homesteaded by the Camps family in the mid 1700s, and still home to some members of the Camps family sits quietly in Kent Hollow just a few miles from our namesake Kent Falls State Park.
Tricked you into learning where the name "The Hollow" comes from. All they say about the beer is that it's a pilsner.
Just know that The Hollow doesn't ring hollow. This is a dang good pilsner. In fact, it's fantastic. Graham crackery a bit, but with the proper amount of clean zing that a pils should have. Classic. Delicious.
But really, I only wrote this page to say ask you to please stop writing "meh." Thanks.
Overall Rating: A
Rating vs. Similar style: A
Kent Falls Brewing
Back to CTMQ's Reviews of Kent Falls beers
Back to CTMQ's Connecticut Beer Page
Back to CT Breweries page