The Power of the Balls
I'm posting this on a Saturday morning when no one is reading facebook or CTMQ. I'm okay with that… probably because it's posts like this one that make me look more insane than you already think I am.
As I approach the midway point of Project Ashen Manstaver, it's time to look ahead to what "project" I'll tackle next. (If you are unfamiliar with this stuff, after a decade of doing/writing CTMQ, I've changed up my approach a little bit and now am trying to "complete" towns.)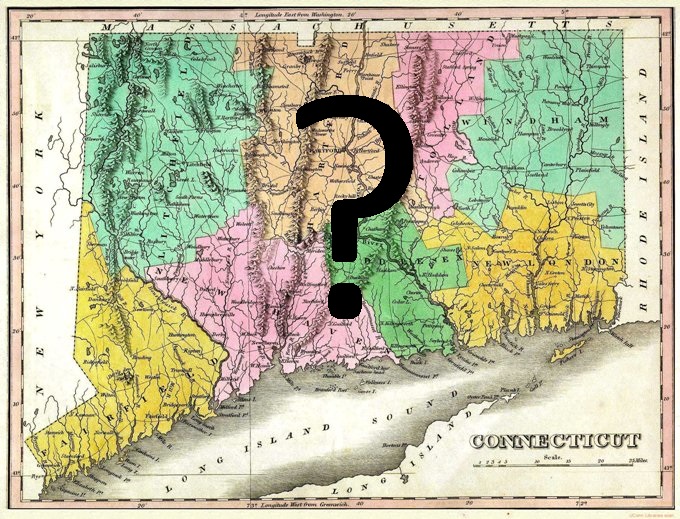 Ashen Manstaver was randomly chosen by a facebook subscriber who had no idea why she listed Ashford, Enfield, Manchester, Stafford, and Vernon.
For all subsequent projects, I have already grouped the sets of towns. There are 40 groups of them. The 40th is off the table as I want it to be saved for last, but the other 39 are in play. The next one will be randomly chosen via the Powerball drawing on Wednesday February 1st.
The first ball drawn between the numbers 1 and 39 will determine which "project" I do next. I don't know about you, but this will be the most exciting Powerball drawing I've ever experienced.
Here are the 39 remaining projects (*some notes below the list):
1. AARP
2. Animals
3. Boring Breakfast
4. Butler
5. Cigarettes
6. Conjunction Junction
7. Countries
8. Crayola
9. Dances with Dead Wolves
10. Difficult Verbs
11. Dinner
12. Fair to Middling
13. Gary Gnu
14. Giant Panda
15. Great Cities
16. HARD
17. Hat Hair
18. Hidden Women
19. HiLARious
20. Hollywood
21. Icky Anagrams
22. Last Name
23. Literature
24. McKenzie Brothers
25. Middle East
26. Milkshake
27. Ming Tsai
28. Nerds
29. Pokemon
30. Presidents
31. Remove a letter
32. Say What?
33. Seasons
34. Super G
35. Tale of Two Cities
36. Tons of Fun
37. WASP family
38. Wet
39. Where's That?
(40. The Last Waltz – not available for choosing)
*Some of these are absurd. One is gross. Some are straightforward. Many are a stretch; and some are a painful stretch. Some are simply lame. You can probably figure out a few. I won't reveal which of the remaining 164 towns fall into which of the 40 "completion" projects until they are chosen. Each "project" ranges from 2-6 towns; almost all are 4 or 5. I did not take geography, driving distances, town size or anything other than their names into account while creating these groupings – something that will haunt me down the road for sure.
I can't think of anything more fun.