Tidal River Brewing Company Beers
Canton
A visit to the Tidal River Brewing Company is here. Tidal River has closed.
Beer List:
A Bear Ate Geoff, B-
Tie Dyed Thai Tie Mai Tai, B+
A (Tidal) River Runs Dry (3 reviews):
Udderly Dark, A
Swamp Wookie, B
Short and Punchy, B-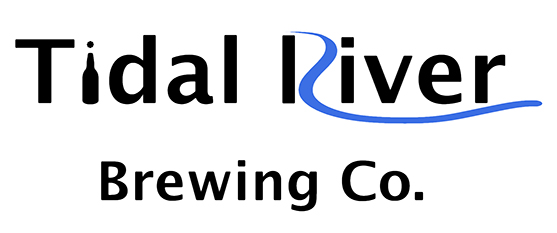 …………………………………………………..
I kind of hate writing these little blurbs on my brewery beer's reviewed list pages. I know for a fact that no one really reads them – which is fine. What bothers me is that they become so antiquated so quickly.
Like, I'm writing this after only having ONE Tidal River beer. But since I'm currently doing this thing where I do one review per brewery in alphabetical order, and I just so happen to have just written a Thomas Hooker review, that means I'm up to Tidal River. So here I am, writing this page.
If only to satisfy my gnawing OCD.
Brewer/owner Geoff Mattheis of Tidal River seems to have put this whole operation together himself – and in relatively short order. That alone is impressive. In 2016, his set-up is small and his batches are tiny. And these days, that's perfectly fine. Knowing nothing, Tidal seems to be following the Relic model: Creative dude with varied interests (many of which mirror my own, at least according to his reddit post history) starts a teeny tiny brewery making some weird sounding beers.
Dude is fairly nimble on social media. Dude hopes it all works, that people like what he's doing, and he's able to grow in a year or two.
Dude closed after 10 months.
…………………………………………
My visit to the brewery
Tidal River Brewing Company
CTMQ's page on CT Breweries and Brewpubs
CTMQ Reviews lots of CT Beer