kent falls brewing tiny house
12 oz snifter, 4% abv, $7
purchased at mikro, hamden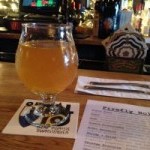 shh. be very quiet. this is a tiny house.
and this will be a tiny review of a tiny beer.
you may be unaware of this, but i do a lot of hiking around connecticut and i write about those hikes too. my hiker-crowd readership and loyalty is far stronger and larger than you beer readers. i love them. but i had to lie to them the other day.
like i said, shhhh.
i did some tiny hikes in wallingford and wrote that my choice of wallingford was random and for some hiking-completist reason. (first paragraph here) yeah, well… no.
shhhhh.
i saw that kent falls' tiny house was on tap at mikro in hamden… mere minutes from one of the wallingford land trust properties. yeah, i hiked there for this beer. (it'll be another new milford farmer's market only bottle sale in january 2016).
kent falls says:
a 4.0% abv mixed fermentation wet hop farmhouse ale brewed in collaboration with bacchus brewery during our 2nd annual hop harvest festival.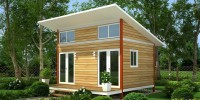 i found a tiny seat at the mikro bar. the spacing of the bar seats at mikro is, um, micro. (if you're a bit slow on the uptake, yes, i was drinking tiny house at a bar named mikro.)
i'm not familiar with bacchus brewery, but it's some tiny place at the back of a restaurant in new paltz, new york. anyway, kent falls has done a few collaborations with bacchus recently. peekskill brewing too. and steady habit later in 2016 as well. what is there not to love about this brewery?
tiny irony: bacchus is the roman god of wine and intoxication. his festival was celebrated on march 16 and 17. the bacchanalia, orgies in honor of dionysus, were introduced in rome around 200 bce. these infamous celebrations, notorious for their sexual and criminal character, got so out of hand that they were forbidden by the roman senate in 186 bce.
the man has been ruining good times forever, it seems. anyway, i'm not sure anyone will go all bacchanalian on a 4% beer. That's right, tiny house is a tiny, tiny beer at 4%. But man oh man, does it pack that lovely dry tartness that kent falls does so well. they used hop cones picked from the bines, put in a bucket, walked over to the brewery and dropped them into the boil. that's neat.
there was nothing mind-blowing about tiny house, which is fine. it's just a straight up beautiful little farmhouse ale. no off flavors at all, nothing over-the-the top or wacky, just an expertly crafted tiny beer.
see? told ya, a tiny review.
overall rating: a
rating vs. similar style: a+
kent falls brewing
back to ctmq's reviews of kent falls beers
back to ctmq's connecticut beer page
back to ct breweries page