List created March 2015. Much has changed since then. Except #1. My new #2, in 2016 would now be "Anything that says Kent Falls on the label, anytime."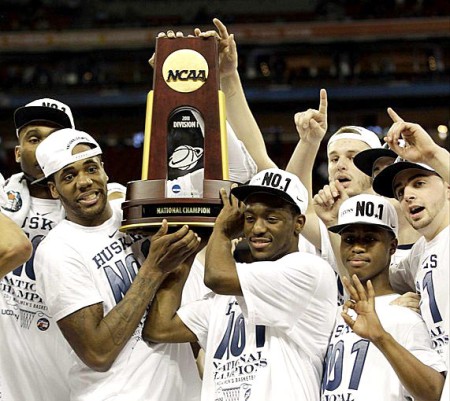 I hate these lists so much. They're stupid. But they can be interesting too… Last night, Jeff Pasquale (brewer at Hooker) mentioned he was starting a batch of the criminally under-appreciated Liberator Doppelbock.
I replied with something like, "Definitely in my Top-10 Distributed Beers of CT." But then Jeff challenged me, asking, "what else is on that list."
I had to admit that no such list existed, and then I went about my evening, helping with the kids and watching 2 episodes of HBO's "The Jinx."
But now here I am… at lunch today with the nagging thought that I should think about such a list. Go ahead – you go and do the same for a minute…
See? It's impossible. Because where is the line, y'know? Tons of bombers are "distributed" all the time, but should they count? What about seasonals? What about those that are distributed, but often impossible to find?
Like I said, this is stupid. But here you are… Let's say the criteria is that you work for Aetna in Jacksonville, Florida. You come to the home office in Hartford four times a year, once in each season – and you have a car and can drive around to several package stores each time.
Got it? Good. Now here are the 10 CT beers you have a good chance of being able to pick up and share with your hillbilly Florida friends:
Honorable Mention: Lawson's Finest Liquids, Sip of Sunshine: I mean, come on. It's brewed at Two Roads and only distributed in Connecticut and, apparently Vermont according to the not-dumb commenter below, which is a fairly special thing. And many of you would put it ahead of every beer below. I wouldn't, for as much as I love it, as I think it errs a tad too much on the sweet side. Deal with it.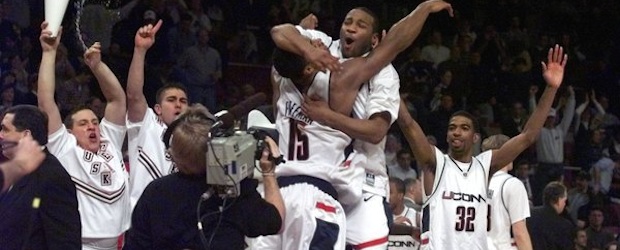 10. The Fletcher, Relic: Relic's 2014 (and beyond) partnership with Hooker has yielded some strong results. I like both The Fletcher and Tropicale, but give the nod to this old/new school IPA as a nice go-to. Not really representative of Relic at all, but that's okay.
9. Elm City Pilsner, NEBCO: Ohhhh, you don't liiiiike pilsners! Waaaahhh, they all taste skuunnnnnked, you say. Oh yeah? stop harassing the guy at the store for freaking Gandhi Bot and pick this up for once in your whalez-chasing life, bro. It's a great, great pils. Probably because it doesn't taste like a classic pils, but you'll only know that if you buy it. Jerk.
8. (Tie) Summer Ale, Back East / Blonde on Blonde, City Steam Ale: I love both of these beers. Yes, the City Steam distributed stuff is brewed at Two Roads, but so what. The reformulated (2014) Blonde on Blonde is a perfect summer beer. Equally perfect? Back East's Summer effort. Both have a light and refreshing citrus splash and both are a great go-to 6-pack.
7. Belle Fermiere, Overshores: The little all-Belgian brewery in East Haven nailed this saison. I've had a few better, but none from CT breweries available in package stores.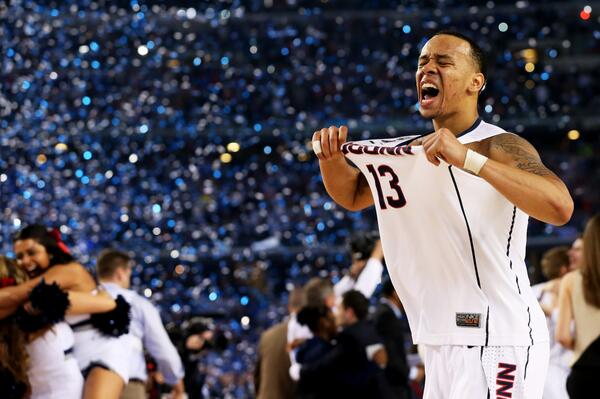 6. Imperial Porter, Hooker : For some reason, people think this beer is a seasonal or a "rarely-brewed." Dude, it's available year-round and it's fantastic. Back East's porter is excellent, but Hooker steps it up with the whole "imperial" thing. No, you can't down 4 of these in a sitting, but that's not the point.
5. Palate Mallet, Back East: Rumors are swirling that the very latest batch of this DIPA are even better than previous ones. If that's true, then that's fantastic. The PM is a nice DIPA that recalls days of IPA-past, where pine and resin weren't completely forgotten about in favor of mango and passionfruit.
4. Liberator Doppelbock, Hooker: Old school, man. This beer has been so good for so long, that my review of it is pathetic. It was written back in the days when your choice of CT beer at a store was practically nothing. But it's still there, waiting for you to buy it and appreciate what a great doppelbock can be. Stop overlooking it.
3. Gandhi-Bot, NEBCO: Yeah, yeah, I know. The Bot is #1 and by putting it at 3, I've lost all credibility. And yeah, I know, you can never ever find it anyway. Gandhi is a great DIPA. Damn near perfect. But Gandhi was humble so I figured he'd be cool with getting knocked down a couple pegs for once.
2. Belgique du Noire, Overshores: Surprised you, didn't I? I stand by this ranking, because this is the sexiest CT beer I've ever had. It's just lovely and complex and warm and very well-made. Put on some classic jazz music, sit back, fire up xhamster.com and enjoy.
1. Sea Hag, NEBCO: Without a doubt, the go-to king of CT beers. Think about this – it's almost always available. It's never more than $10/6-pack. And it's a perfect IPA. It boggles my mind – I can go in a store and can buy a sixer of Hag for 10 bucks, or spend 11-17 on inferior FOUR packs of IPA's. Who are you people doing that?! What is wrong with you?
The next 6 who missed the cut: No Limits Hef, Two Roads; Coffee Stout, Thimble Island; Dirty Penny, Olde Burnside; Granola Brown, Black Hog; Porter, Back East; Munich Lager, Hooker
So there you are, my contribution to the world of silly subjective lists.