V.E.G. IPA
1 Pint, 5.8% ABV
Purchased at Willibrew, Willimantic
February 2014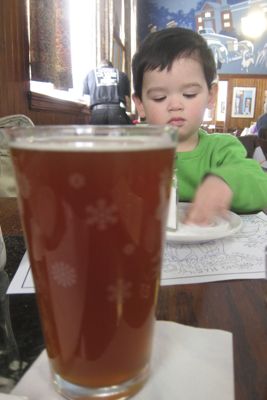 You all know by now that there are 3 brewery breweries in Connecticut (as of mid-2015) that rule the IPA-world: New England Brewing, Beer'd, and Steady Habit. Whenever I get into those discussions about "bests" and who nails certain styles, etc., most people who get around the state generally agree with this assessment.
However, I often have to be the one who brings up their oversight. WilliBrew simply must be included in that conversation, and furthermore, people need to recognize and give props to head brewer Dave Wollner for being on the "west coast/Vermont" IPA tip before anyone else on the Connecticut scene.
Take this V.E.G. IPA for example. In 2015, it is simply a very solid example of the style. Not a double, but it retains many of the qualities everyone loves about Gandhi-Bot and Sea Hag and all the rest of the revered IPA's of Connecticut. This beer is sort of in between those two beers.
The grapefruit and citrus are there, as is the pine resin. I think we've all gone a little bit too far with the pure citrus bombs. I love Sip of Sunshine as much as the next guy, but the world is about balance, and when you are just drinking SoS and the like all the time, it rots your palate.
WilliBrew says:
An unfiltered IPA with a Very Extreme Grapefruit character from the copious amounts of Columbus hops. We measure the pithy quality of this beer with a tetra we coined as International Grapefruit Units.
V.E.G. – Very Extreme Grapefruit. Not so super clever, but who cares. Here's the thing about this beer. Back when half of you were not of legal drinking age, Dave Wollner at WilliBrew had this beer in his rotation. We're talking 2000-ish. Think about that…
That's kind of insane. Way back then, 15 years ago now, "hop bombs" and "grapefruity IPA's" simply didn't exist around here. And you can imagine, the market for the V.E.G IPA was incredibly tiny, made up of those cutting-edge beer geeks who had come here from Oregon or California. I'm not even sure Vermont's scene had caught on to this style yet back then.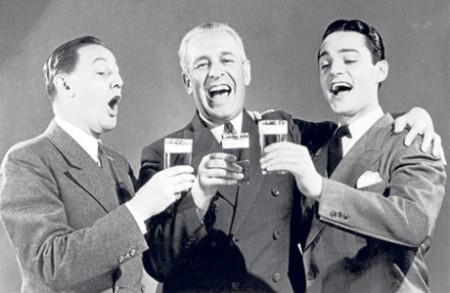 I'm sure they've changed up the recipe (and marketing) for this beer a bit in the interim. It's no longer unique or "challenging." They've probably upped the hop bill from it's original form – which is fine. It has always been and still is an absolutely delicious beer. It has a goodly amount of all that is good about IPA's, without going overboard – which is becoming a bit of a problem with new brewers these days.
WilliBrew shows restraint and quality of craft. And that's why I love them – and why, as I said at the beginning of this page, I'm always the guy to jump in any "best IPA's in CT" conversation to just start blurting out, "WilliBrew. WilliBrew. Don't you freaking dare forget about WilliBrew. Punks. "
Overall Rating: A+
Rating vs. Similar style: A+
WilliBrew
Back to CTMQ's Reviews of Willimantic Brew Pub beers
Back to CTMQ's Connecticut Beer Page
Back to CT Breweries page