There are a bunch of surprisingly interesting religious things around Connecticut. Several of quirky labors of love and others are historically significant.
Cemeteries and the like, though usually religious in nature, can be found here.
…………………………………………………….
Holy Land, Waterbury
The Vatican Gardens Replica, Bridgeport
The Most photographed church in New England, Litchfield
Sanctuary of Love, Norwich
Patrick Baker and Sons, Fairfield
Lourdes of Litchfield, Litchfield
The Oldest Parish in the New World, Windsor
"Our Lady of Hartford" shrine, Hartford
18th century creche, Bethlehem
Gingerbread Village at St. George's, Middlebury
God's Acre, New Canaan
Glebe House Museum/First Bishop in America, Woodbury
Old dead Catholic hand, Enders Island, Mystic
……………………………..


Satan is Everywhere: Satan has a huge presence in Connecticut. Some may find it odd or uncomfortable that I have the devil stuff in my Religion section… Quite simply, without religion there'd be none of this devil nonsense.
Check out my hunt for evil – Lasciate ogne speranza, voi ch'intrate!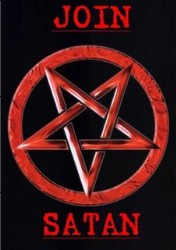 …………………………………………………….
First and Only Greek Orthodox Chapel inside an American University (info)
Mark Twain's Pew, Asylum Hill Congregational Church, Hartford
Trinity Episcopal Church, Salisbury
Site of Trinity Church, Fairfield (Info)
Labyrinths
I don't think we have any of those cool hedgerow labyrinths like in "The Shining," but we certainly do have some rather interesting ones around.
Holy Family Retreat Labyrinth, Farmington
Wisdom House Retreat Center Labyrinth, Litchfield
Quintessential Gardens Labyrinth, Thompson (Info)