Back East Wakatu Pale Ale
Six-pack, $11?, 4.5% ABV
Purchased at the brewery, Bloomfield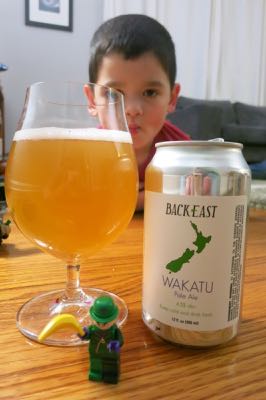 The Riddler always baffled me. Which, of course, he'd like to hear. But he's had so many opportunities to straight-up kill Batman, yet he sticks to his nonsensical plans and ultimately always gets thwarted.
Speaking of nonsensical Riddler plans, you see him here holding a banana. Why is he holding a banana? Well, this LEGO set he came with includes The Flash as well as Batman. The Riddler has just robbed a bank and is tossing bananas out of his dragster to slip-up The Flash.
How does that make any sense? The Flash would never slip on a banana peel. Ever. He's the goshdarn Flash!
Hey, did you know the Riddler's birth name is Edward Nigma? So he literally is an e.nigma wrapped in a riddle(r). Well, "literally" in the DC Comics world anyway, which isn't real, so can it literally be a literal thing? That is an enigma wrapped in a riddle. Like the Riddler, whose name is E. Nigma. Which is literally a Riddler inside an E.Nigma.
Turtles all the way down. Banana for scale.
Back East says
Wakatu is an American Pale Ale. A "SMaSH" beer, Wakatu is brewed with a "Single Malt" (Maris Otter from England) and a "Single Hop" (Wakatu hops from New Zealand).

This Pale Ale boasts a lightly sweet malt base with a fruity and floral hop finish. Wakatu hops offer lemon, lime, and subtle minty and herbal notes on the palate and nose.
If you want to impress your Maori friends, you can apologize to them for the white people misspelling of "Whakatu," which is the Maori word for the town of Nelson in New Zealand. Oh hey, look, Nelson is near another town for which a hop varietal is named after. Can you spot it?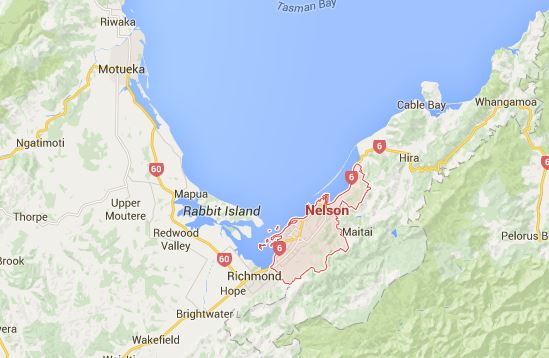 The Wakatu came out around the same time the first round of Back East's wonderful Rakautra. Props for Back East making people try to say "Wakatu" and "Rakautra." I considered the Wakatu sort of a baby Rakautra. Even though they were, in essence, entirely different beers with different hop and malt bills, they were related.
In my head anyway.
Though the Wakatu was sharper, both in flavor and … oh my god, I'm gonna say it for the first time ever… and… mouthfeel. Wakatu was like a Beer 7-Up, and I mean that in a very, very good way. That lemony lime zing with a very light pale ale base and zippy carbonation.
Wakatu was a sort of weird release for Back East. It was a super quiet release. Not that I'm on top of every release across Connecticut, but I'm usually pretty good with Back East. And since new brewer Stephen Andrews came on board in late 2015, I've really, really tried to stay on top of their releases. I'm happy to say I enjoyed them all. Though, it must be noted, the Wakatu was the creation of Matt and not Stephen but Matt knows what he's doing too, so as consumers, we don't really care.
And I hope, for your sake, you did (enjoy the Winter of 2015-16 at Back East) as well.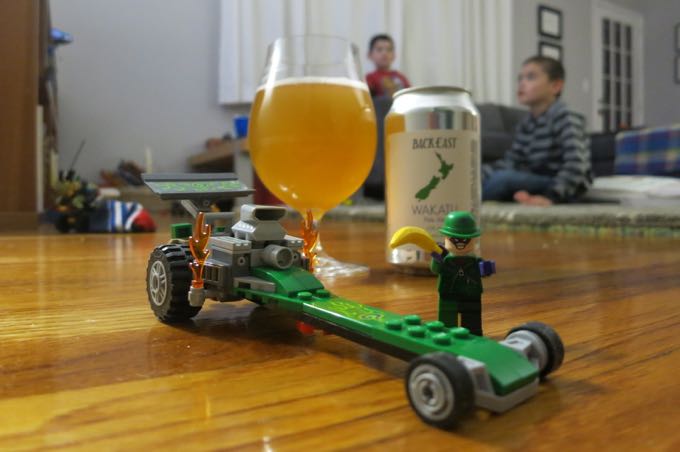 As The Riddler would say at a time like this, "Farvel og lykke".
You figure it out.
Overall Rating: A
Rating vs. Similar style: A
Back East Brewing
Back to CTMQ's Reviews of Back East's beers
Back to CTMQ's Connecticut Beer Page
Back to CT Breweries page