Walking Walker's Walk
Walker's Reservoir, Vernon, 0.8 Mile
December 4, 2016
You've all driven very near this little jaunt in Vernon. It's right off of exit 67 on I-84 in Vernon. You're all forgiven for not ever actually walking this trail though. Even if it is pretty nice.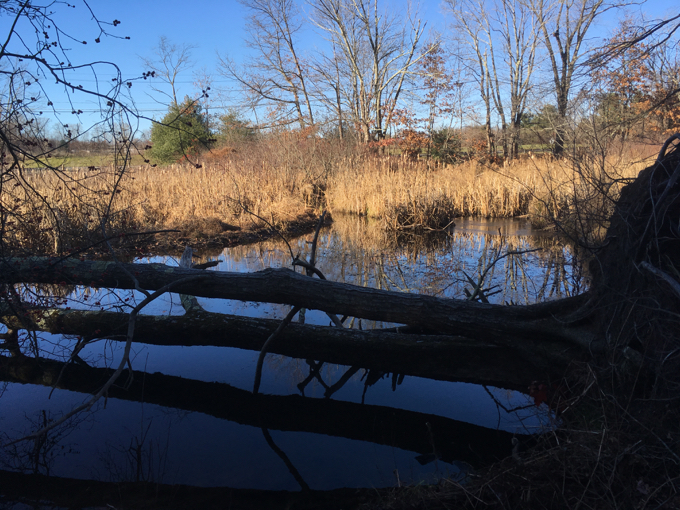 Perhaps the most interesting thing about the loop trail is the fact that it shares some real estate with the CFPA's Shenipsit Trail. Granted, the shared trail is a road walk along Reservoir Road, but at least it's better than the next couple miles of the S'nip heading north where it goes under the highway and along some other roads.
My hike of the Shenipsit through Vernon here.
Walker Reservoir has a large parking lot and a very simple and well-marked trail to follow. I circumnavigated the reservoir counter-clockwise.
The blazes are yellow. There are benches. The hum of I-84 never fully dissipates during the hike. There was very little litter considering where the trail is located. Perhaps this sign helped: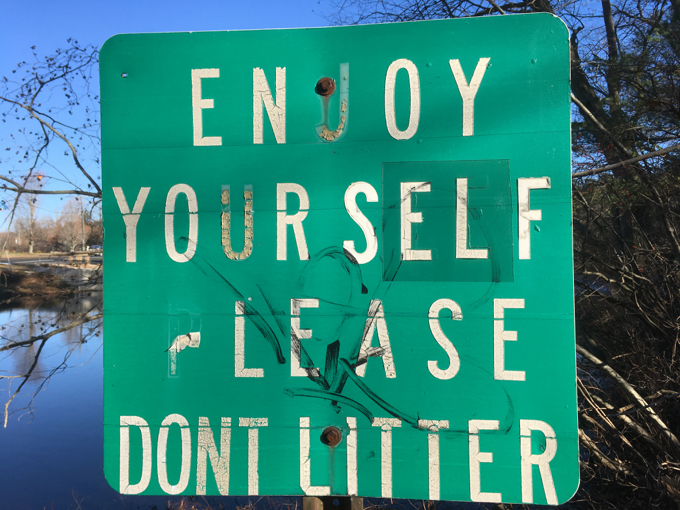 You can't get lost. I suppose you could get hurt, but you'd have to be a total klutz for that to happen. You probably won't even get tired.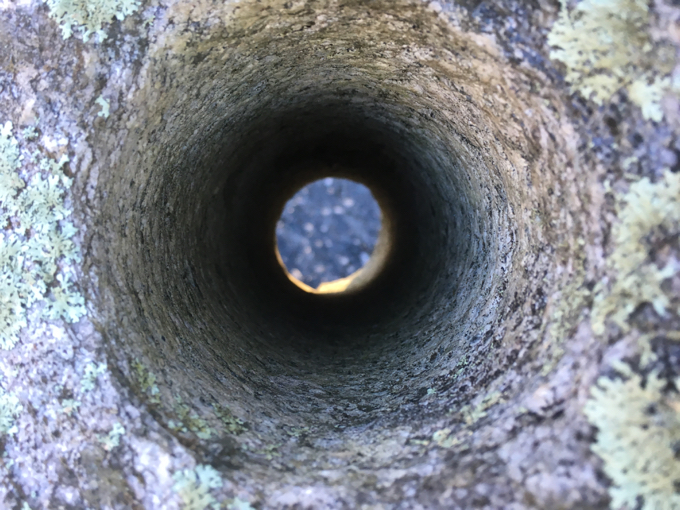 I was impressed with how well the trail was cleared, especially at its northern end through a bunch of knotweed and other crap.
I was also "impressed" with the idiots who felt the need to spray graffiti on the culvert under route 31. You can barely see it in my picture here: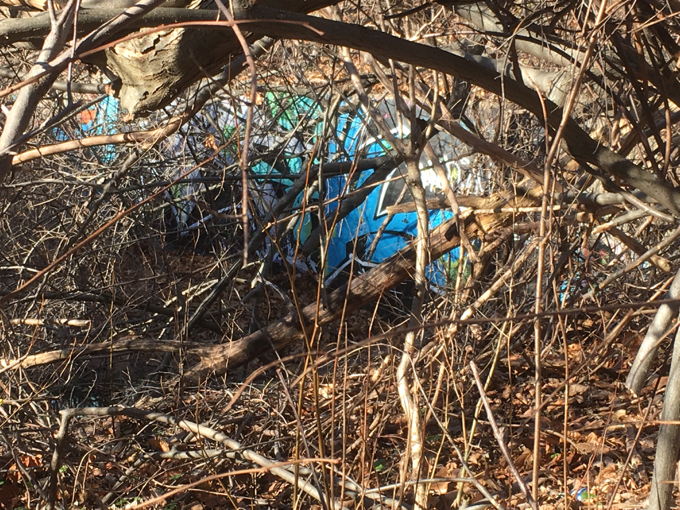 Literally no one can see it. Ever. It would be even more impossible to see it in the seasons with more vegetation. Granted, I suppose it could have been done at a time with less invasives, but still… morons.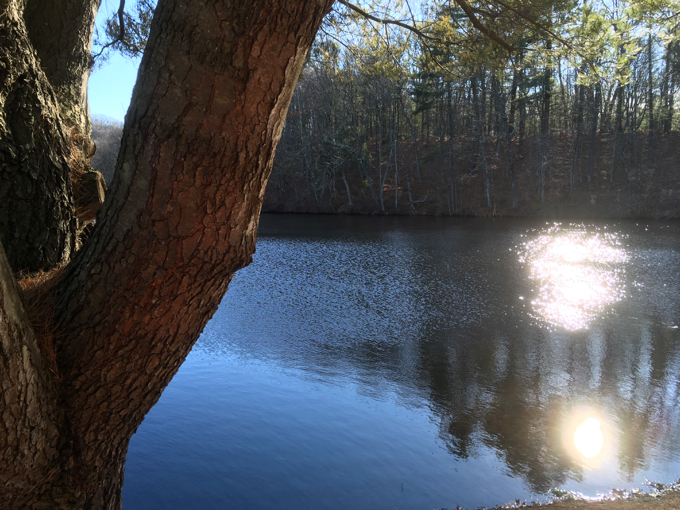 From that point, the trail is a road walk back to the parking lot.
The Vernon Trails Guide is not only a bit out of date, but also sort of funny to me:
Fishing is popular and access is provided for physically challenged fishermen. Curling, hockey and skating are very popular in winter.
Really? You're telling me that curling is very popular here in the winter? As cool as that would be, I've done a LOT of hiking and driving during the winter here in Connecticut and I've never seen curlers curling on a frozen outdoor expanse in my life.
Also,
Across the street is a large sports-plex
Okay, so the guide hasn't been updated in a while. Not a big deal. But this place closed in… I don't know… 2007 maybe? The land has been the subject of lawsuits and failed enterprises and has been an overgrown eyesore for several years.
Anyway, I walked around Walker's Reservoir in Vernon and it was nice.