Cold Creek Wendy Golden Ale
1 draught pint, $?, 6% ABV
Purchased at Westbrook Lobster, Wallingford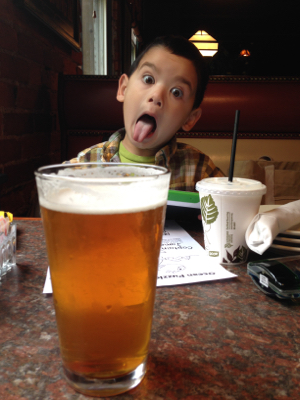 I will sheepishly admit that yeah, I probably buy more Connecticut-made beer than almost anyone. I'm certainly not proud of this fact.
I'm sure glad stores sell singles now, as 99% of what I buy is in that format. And I'm sure glad certain establishments I happen to hit up every few months specialize in Connecticut beers. Then there's Westbrook Lobster House, who specialize in (almost) ALL Connecticut beers.
I was shocked when I saw that Mike (full disclosure, we're friends) at Westbrook had a Cold Creek beer on tap. Cold Freaking Creek? Yeah. They're in Ellington. The brewer came from Hooker and they name all their beers after women. And yeah, that does remind me of Hill Farmstead's naming convention.
But whatever, CTMQ is only about CT beer, so we can pretend Vermont beer isn't even a thing.
And I guess we have to pretend Cold Creek Brewing isn't a thing either. I know it's obvious, but:
Cold Creek Brewery is a Connecticut brewery in Ellington.
Cold Creek Brewing is a blog and Etsy shop in Missouri.
The fun part, for me, is that when I Google "Cold Creek [whichever]" I get to see this:

"Super Awesome Wood!" That's me!
Ok. The beer. I'm glad that Cold Creek makes a golden ale. Gotta keep the old schoolsters in the game, y'know? I have no idea why people make fun of new breweries who do this; I mean, every new brewery needs a solid blonde ale in their repertoire. I just looked at their available list for this upcoming weekend (now about 5 months into their operation) and whoa!
An alt, a tripel, a Berliner, a DIPA, a stout, another stout, and 3 differet other ale styles.
Holy crap! That's ambitious.
[At this point I need to interject. I originally wrote this page up for Cold Creek's Jane, which was a blonde ale. Then I was told I had drunk Wendy, not Jane. I've updated everything above, but now I can't hide my screwup. So now, let's pretend this beer was called Jane. See Jane go.]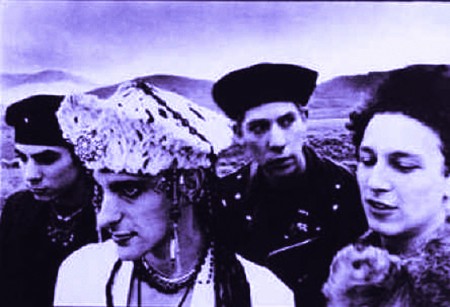 While I wouldn't develop an Addiction to this beer, and I've never Been Caught Stealing it, it was actually pretty good. It had a unique sort of spice to it that gave it a little zing I wasn't expecting. And they say Nothing's Shocking. I have no idea if it was meant to be there on the perryfarrell, but it worked for me.
Overall Rating: B
Rating vs. Similar style: B+
Cold Creek Brewery
CTMQ's Cold Creek Reviews
Back to CTMQ's Connecticut Beer Page
Back to CT Breweries page