Cockta the Walk
Cockta Original, Croatia
Purchased at Dunya Market, Waterbury
This is the first of an indeterminate number of "wacky beverages" I'll be drinking and reviewing… for science? For ha-ha's? For global palate exploration? Yes, yes, and yes. I think.
I did this same exact thing about 15 years ago, and while people seemed to genuinely enjoy my efforts, painful for me as they often were, I ran out of steam and shelved it. And then proceeded to delete everything I'd ever written about the drinks.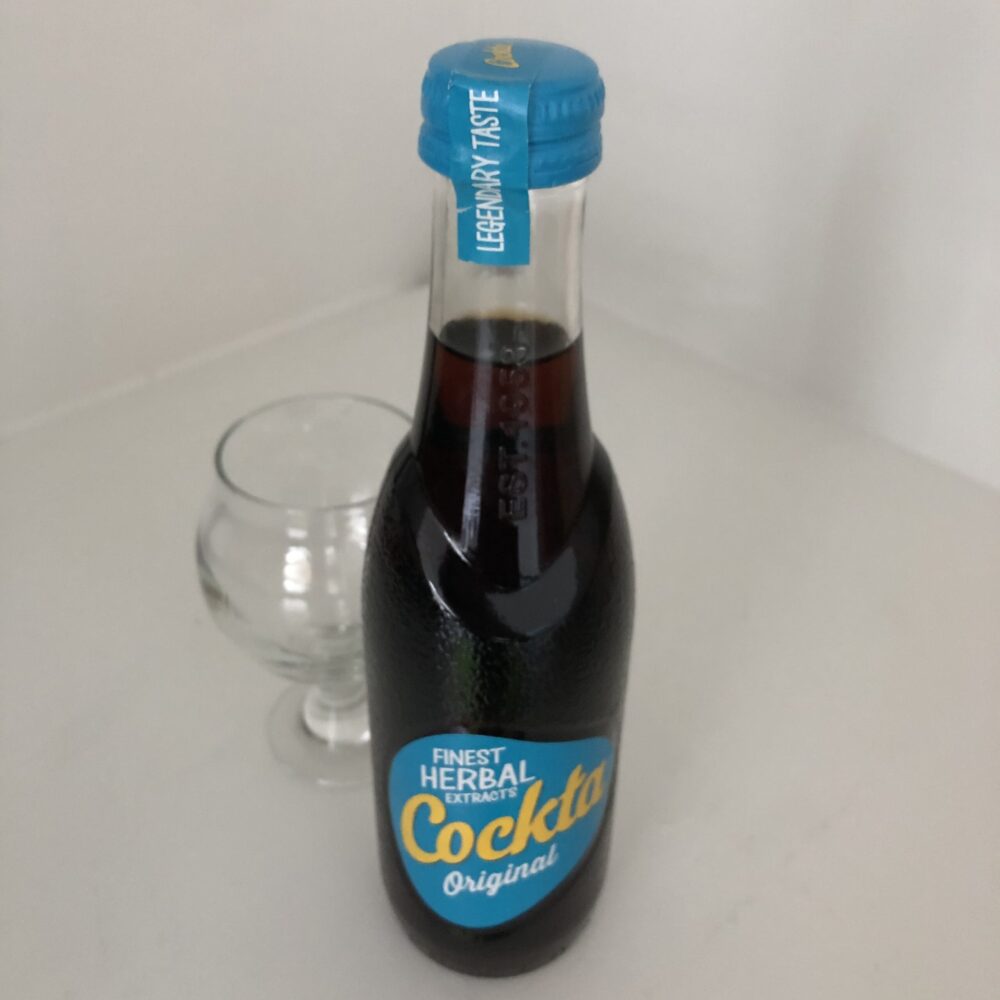 A few years later I began reviewing every Connecticut beer produced. I actually stayed on top of releases for years but then local production far exceeded my ability to keep up. ("Now Steve, why couldn't you just review a percentage of releases instead of being such a weirdo completist?" Fair question for which I don't really have a sensible answer.) But I ceased the beer reviews after a few years as well.
So why in the world am I doing this again? Especially when there's enough legitimate CTMQ content to write about for decades? Quite simply, I got the itch. I'd pass ethnic markets and wonder what liquid wonders were held within. There's just something about entering a Turkish market in the bowels of a city and emerging five minutes later with four drinks the vast majority of my white suburban Connecticut brethren have never heard of.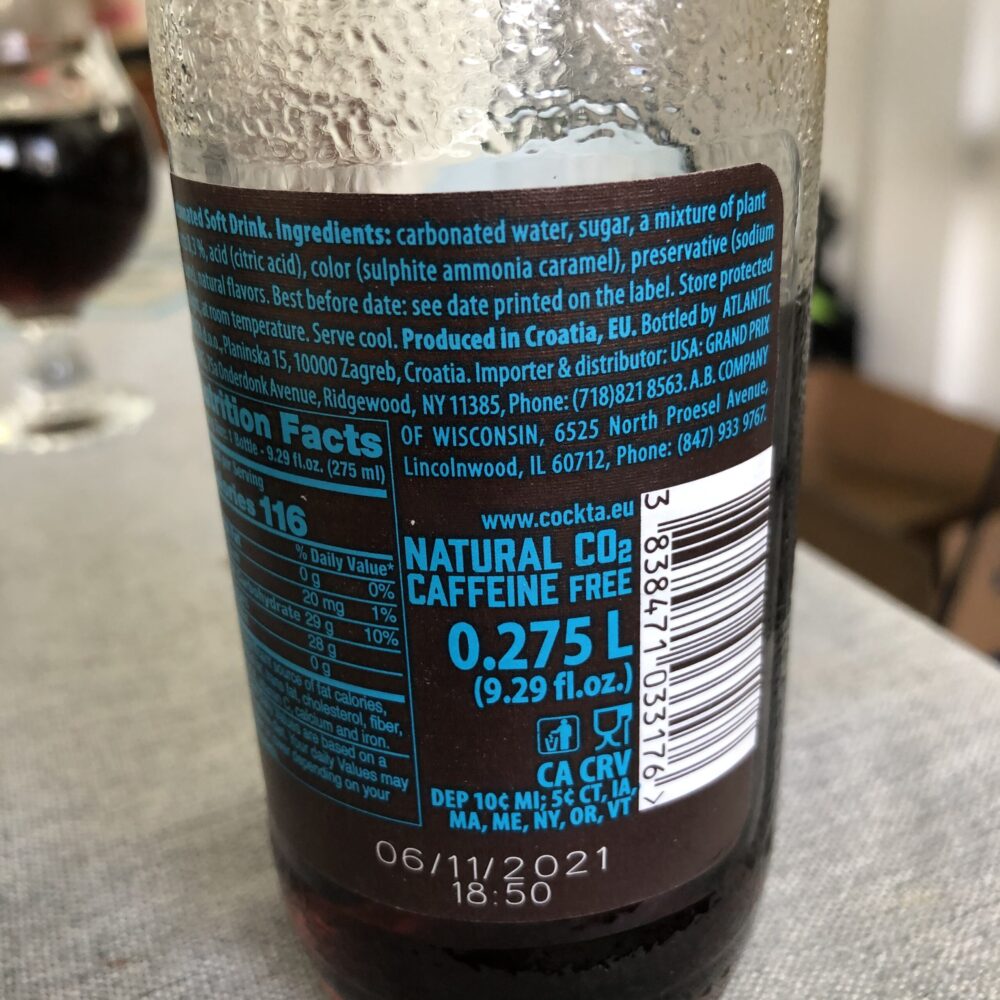 Which brings me to this: Cockta Original. A soda that has been around since 1953! Its history is a bit hard to parse though, since it was created in the former Yugoslavia in what is now Slovenia. Its website still claims Slovenia as home, but the bottle very clearly states it was produced in Croatia.
Slovenia, Croatia, it's all the same to my white suburban Connecticut brethren, right? Right. It's website is fun and they have been advertising on television over there since the 1960's. A time which, it appears to me, young Eastern Europeans did not know how to drink from a bottle.
Cockta's main ingredient comes from dog rose hip; the other ingredients come from 11 different herbs, lemon and orange. It does not contain caffeine and I'm here to tell you… It's delicious.
Part Dr. Pepper, a touch of cough medicine, some citrus bite, a nice soft carbonation… I love it. They claim the "Completely Natural CO2 is "collected from a deep, pristine well, protected and untouched for millennia," which of course "enhances the taste." That's ridiculous, but there is something subtly different about this soda's carbonation.
I would drink this before any cola product. (It's pronounced like "Coke-ta," which I think is kind of funny.) It's apperently still hugely popular in the former Yugoslav republics – hey, there are six. Can you name them?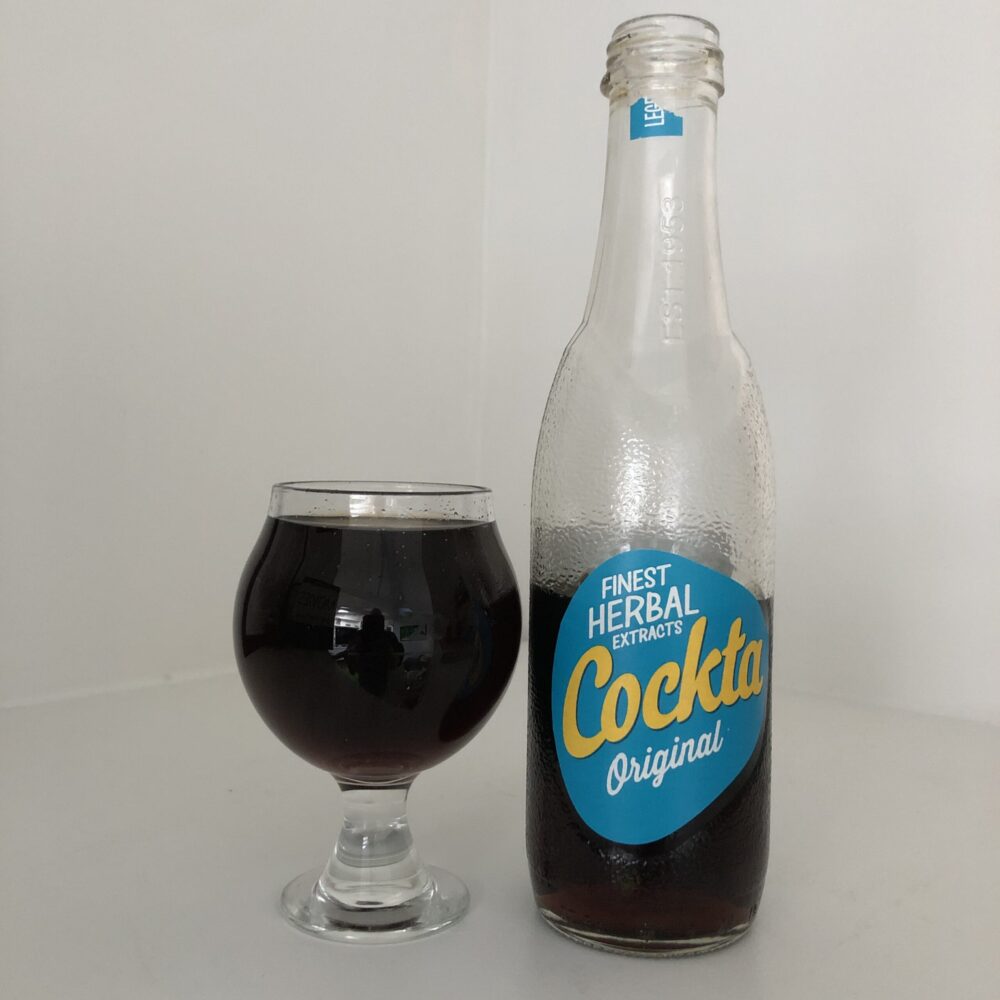 Bosnia and Herzegovina, Croatia, Macedonia, Montenegro, Serbia, and Slovenia. Cockta fans all. (Actually, I have no idea if that's true and since certain religious and ethno factions in these countries hate certain religious and ethno factions in some of the other countries, there's probably some pro- and anti-Cockta factions. They've probably shot each other over a Cockta disgreement at some point.
I am pro-Cockta. All the way. And if that upsets some Montenegrins or Herzegovinans, so be it. Cockta rules.

Cockta
CTMQ's Beverage Project