Gin-Gin Mule, Connecticut Style
Litchfield Distillery/Hosmer Mountain
This is a new thing for me; a recipe. I don't know where I'm going to slot it into the massive infrastructure of CTMQ. I'll figure that out later – and it's not like you'll ever care about that bit of personal OCD.
But I'm trying to finally begin to use social media to effect and posting more easily digestible content – not easy for a non-business though who refuses to pay facebook to actually show my posts to the people who want to see my stuff. I will always hate facebook.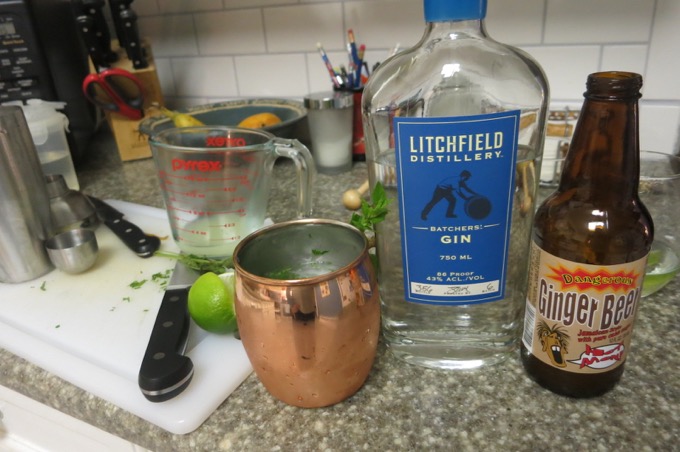 I mean, Follow me on facebook!
As you know, Connecticut's brewery scene has been growing by leaps and bounds over the last few years. On the heels of that, local distilleries are beginning to come online one by one as well. Yes, I will eventually visit and write about them all. Of those I've been to, Litchfield Distillery is certainly one of the best. While I'm not a whisky/bourbon drinker at all (their wheelhouse), both my wife Hoang and I do enjoy the gin. And Litchfield makes a darn good gin.
And Hoang really likes Gin-Gin Mules. So much so that she actually went shopping for a copper mule cup – mostly used for Moscow Mules. After trying different recipes, gins and several different ginger beers (which is just soda, just in case you weren't aware), we found what we consider the best. It makes me happy to share the recipe with you.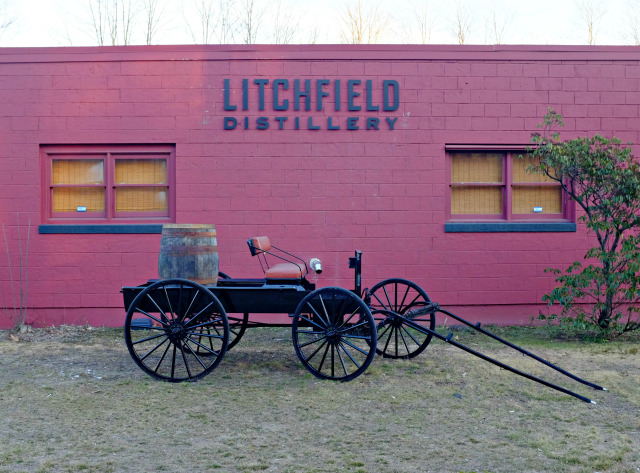 (The base recipe is this one, found in NY Magazine.)
1 oz. Simple syrup (make your own: 1 cup of sugar dissolved in 1 cup of boiling water; then chilled)
¾ oz. Freshly squeezed lime juice (do this yourself too)
~ 8 mint leaves, chopped up into teeny tiny pieces (I have plenty of mint in my backyard)
2.5 oz. Litchfield Distillery Batchers' Gin
Put all this in a shaker and shake it vigorously. Then add
2.5 oz. Hosmer Mountain Ginger Beer
The Hosmer ginger beer version is much hotter and more gingery than all the other ginger beers we've tried. My wife likes hot and gingery, so your tastes may vary.
Hosmer Mountain Soda
Litchfield Distillery