Because, Why Not?
No, this page is not necessary. And I have no idea how much I'll even pay attention to it. But I've come to learn a few things over the years of writing CTMQ. One, hikers are loyal to my hike reports. Far more so than any other subset of CTMQ readers. I chalk it up to hikers' love of maps and lists and completion. Those things drive me to do what I do.
And two, many hikers have a literary gene as well. We just love reading about hikes and other hikers' experiences – often about trails we've hiked, sure, but also about trails we can only dream of hiking. I've always enjoyed a good book about hiking and if you're reading this, you probably have as well. I've built a decent collection of books that are focused on trails and hiking, so here we are.
This is in addition to my larger list of Connecticut Books, here and there's also our lifelong quest to read all of the Modern Library Top 100 Novels of the 20th century, here.
Let's get to it.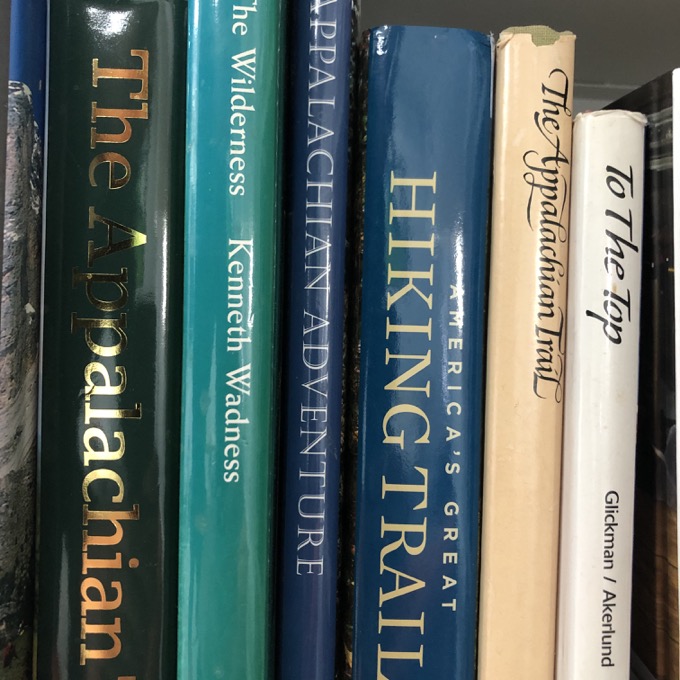 Appalachian Trail
Appalachian Adventure
The Appalachian Trail
The Appalachian Trail
Blind Courage, Bill Irwin
Grandma Gatewood's Walk, Ben Montgomery
A Season on the Appalachian Trail, Lynn Setzer
Sojourn in the Wildnerness, Kenneth Wadness
Stumbling Thru Book 1, A. Digger Stolz
Stumbling Thru Book 2, A. Digger Stolz
A Walk in the Woods, Bill Bryson
Walking North, Mic Lowther
All 48 in 2015, Michael Quigley
America's Great Hiking Trails
Chasing Summits, Garry Harrington
I Hike, Lawton Grintner