Moussaaaayyyy
Moussy Classic, Saudi Arabia
Purchased at Dunya Market, Waterbury
We live in a truly global world. I mean, sure, tens of millions of people hate tens of millions of other people for things like the color of their skin, the geography of their birth, the religion of their region, etc., but still… I can walk into a store in Waterbury and buy a product from Saudi Arabia that was apparently made in Switzerland.
Kumbaya. After all, the store I bought this at is called Dunya Market and "dunya" translates to "world" in Turkish.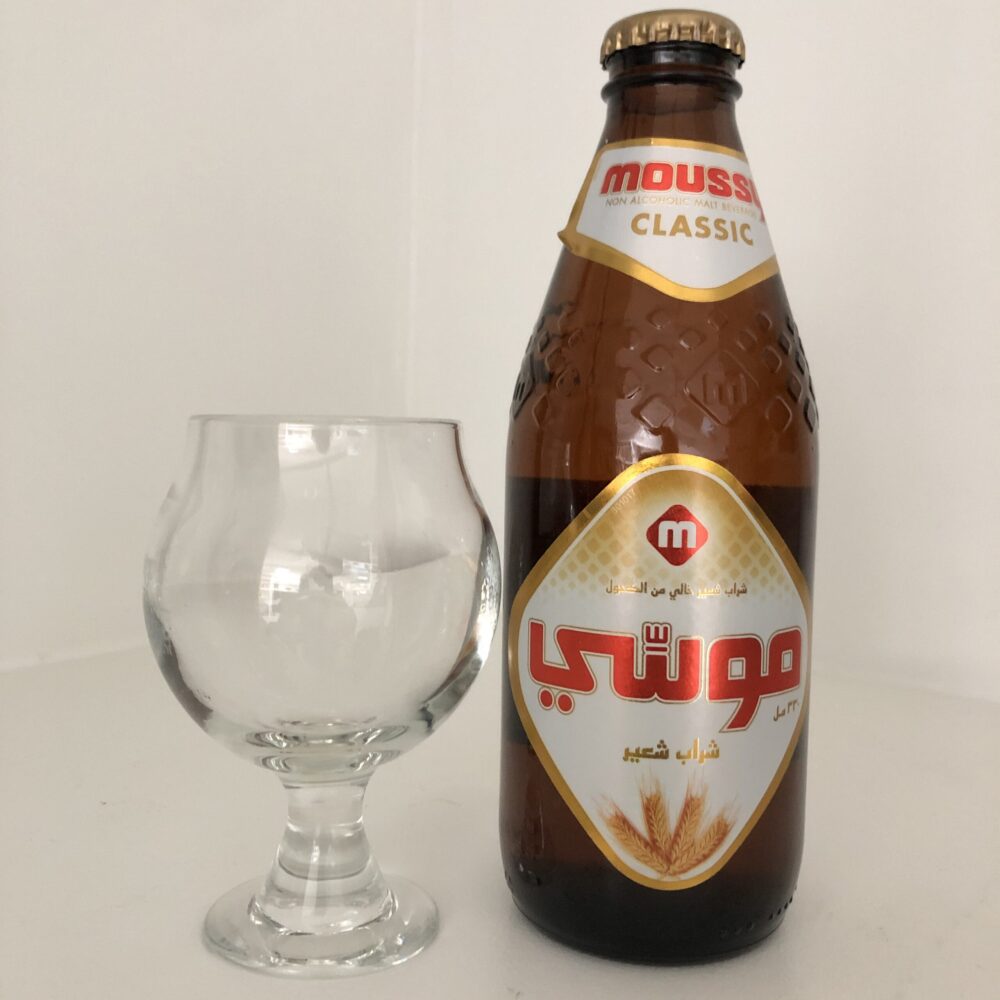 I remember a racist comedian back in the day offering his take the 9/11 attackers and Osama bin Laden and why so many Saudis hate Americans. One main reason he cited was because they couldn't drink beer at home. (There were other, far more offensive reasons as well of course.)
Kumbaya indeed.
The bottle of Moussy Classic was a bit of a mystery to me, as there are almost no English words on the labeling. I knew enough to know that the picture was of barley and I assumed this was some sort of fake beer product. When I got home I saw that it was from "KSA" (Kingdom of Saudi Arabia) and knew then what to expect when I popped the cap. What I didn't expect was this paragraph from the Moussy site.
Moussy is a Non-Alcoholic Malt Beverage originating from the mountains of Switzerland. It is produced in a state-of-the-art production facility under strict quality control by our international brew masters, who brew Moussy according to the original Swiss recipe. This contains carefully selected first-class barley malt combined with natural fresh water.
Huh. "Moussy" is one of those words that could sound French or Swiss… or Arabic. At least to ignorant Americans like me anyway. Therefore, I don't know if this is a Swiss drink or a Saudi drink. Especially since I think the Swiss people have been making it for a hundred years. Sigh. (Yeah, it's a crappy Swiss NA beer, but the whole Saudi angle is more interesting.)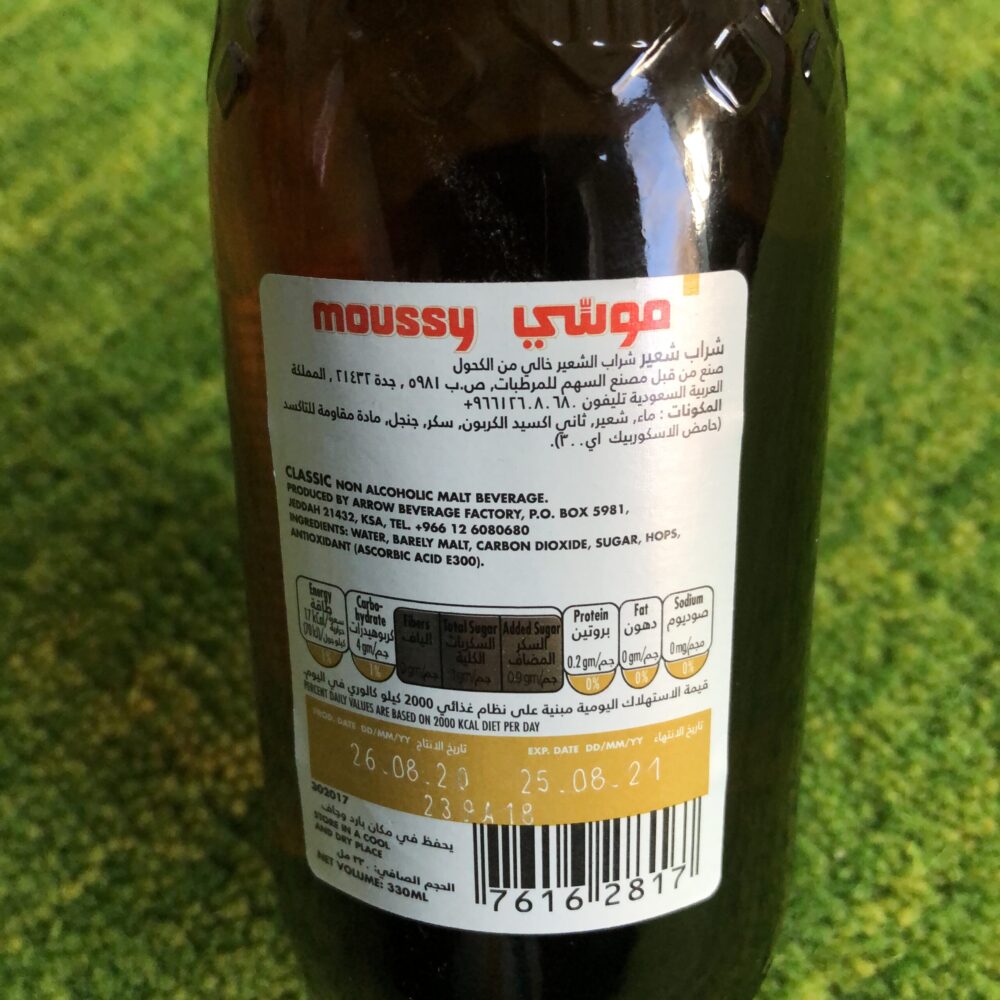 Moussy was introduced to the Middle East in the 1990's and took over the market. If the locals couldn't drink actual beer, they apparently really enjoyed non-alcoholic beer. And today, just like in real-beer world, which has become rife with awful can't-be-real beers, Moussy makes all sorts of flavors like lemon-mint, apple, peach, ice-berry, etc.
I went with the Classic. And I didn't totally hate it.
It's as good as any mass-produced non-alcoholic beer. Pretty much. There was no head and it was perhaps a bit more bready than a 5% lager would be, but I could see downing a few of these under the 119-degree Yemeni sun.
Containing malt, sugar, hops and antioxidants, and of course 0% alcohol, the beverage undergoes the same production process as alcoholic beer — from preparing the mash to fermentation. This is then followed by evaporation of the alcohol using a vacuum distillation process.
Which got me wondering… of course many people in the stricter Muslim countries want to drink some real booze. And even if they don't, now that European and Americans live and work in these countries, there must be a black market for beer and liquor.
And there is, but man… I wouldn't want to get caught by the religious police with a bottle of Jack. They still arrest people – anyone, from anywhere – and throw them in jail for a year and give them hundreds of lashes. Kumbaya my butt.
But in Saudi Arabia, at least, westerners live in compounds that are sort of less-policed islands of sin. Residents brew and distill their own beer and booze apparently, and more or less get on with it. Apparently if you make and consume your own, you can get away with it, but if you try to sell it, or transport commercially sold products, you're doomed.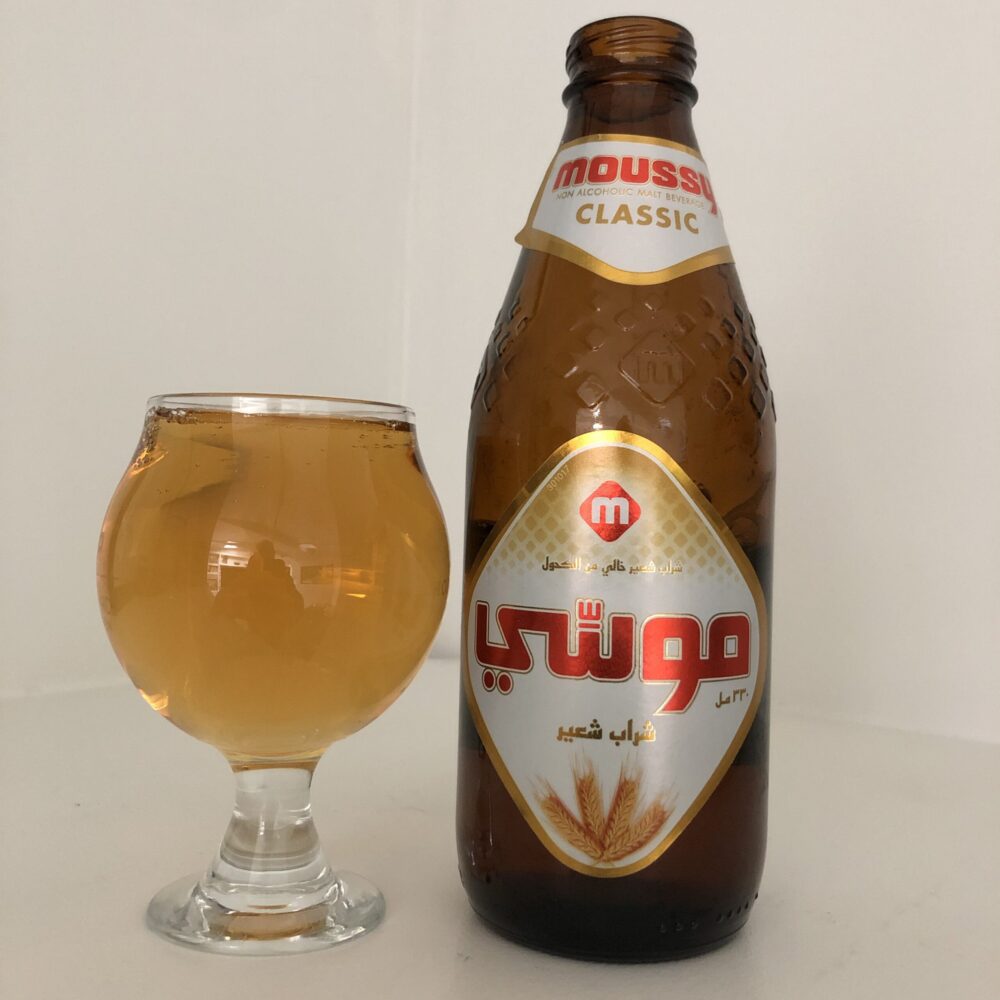 He adds that on a visit to the supermarket, an expat can often be seen "loading up his trolley with a couple of cases of fruit juice and a large bag of sugar" – the ingredients for brewing alcohol.

"Booze is a big thing on the compounds – they really are like little holiday camps. There are a couple that manage to smuggle in the real stuff and some of the bigger ones have bars that the Saudis turn a blind eye to.

"The Saudis have turned a blind eye to what goes on within the compounds for a very long time.

"There is quite a drinking culture with the Saudis themselves. Most of the guys that I socialise with have stocks of Jack Daniels and other booze, as well as buying stuff that some of the expats brew."
Westerners need their alcohol I guess. While Saudis need their Moussy. The company holds 44% of the non-alcoholic beer market in the Kingdom, and has branched out to places like Yemen and Pakistan. All the fun countries. I guess since it's made in Switzerland, they can deal with anyone? Neat trick. Didn't Switzerland help the Nazis too?
I've been to Switzerland and it's a beautiful country. I respect their neutrality and I don't care that they make and sell NA beer to countries that give shelter to terrorists, but a hundred years of being "that guy" has to catch up to them at some point, doesn't it?
Y'know, this is why NA beer isn't great. It keeps my head clear and makes me think of these difficult geopolitical questions rather than making me stupid. I won't be exploring the other Moussy flavors, but I would if I was stuck in Jeddah for some reason.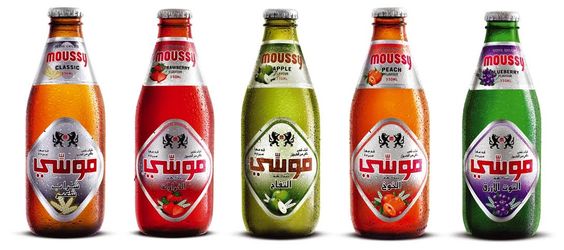 Moussy
CTMQ's Beverage Project