Everything Roxbury
I've been exploring and writing about Connecticut since 2006. After a decade, I began compiling CTMQ guides for each town in the state. I plan on "completing" Roxbury CTMQ-style… as well as the other 168 towns, cities, and boroughs in Connecticut. After all, that is the ultimate goal of CTMQ.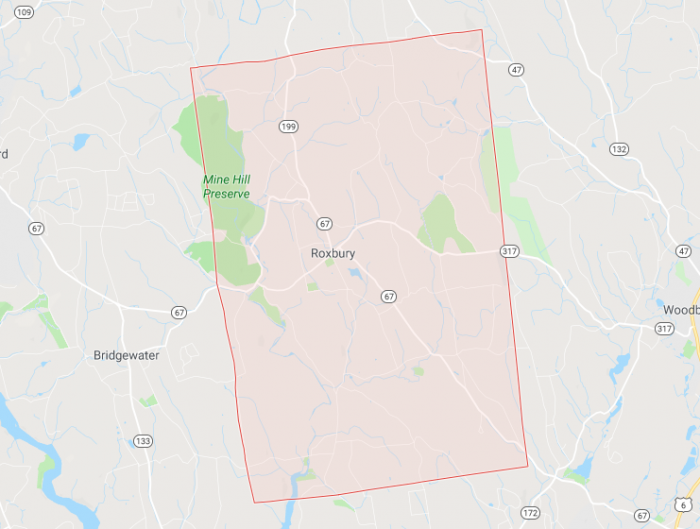 What do you know about the town that is most famous for being home to a whole bunch of reclusive famous people that you didn't know lived in Connecticut? You can scroll down for my list of things to do in town. Or, as always, you can click on the town's tag to see what I've done.
If I've missed anything in town or if anything has closed or changed, please let me know.

All The CTMQ Roxbury Stuff
Links take you to my reports
Museums
Double D Living History Farm
Good Hill Schoolhouse
Hodge Memorial Library and Museum
Mine Hill Iron-Making Complex
Roxbury Museum
Hikes
Roxbury's Town Trails – Intro
Joey's Trail
Seth Warner Trails
Roxbury Land Trust – Intro
Allen S. Hurlburt Preserve
Baldwin Preserve & Bray Preserve
Battle Swamp Brook Preserve & Raven Rock Preserve
Brian E. Tierney Preserve
Emily Griffith Beardsley Preserve & Humphrey Preserve
Horrigan Family Preserve (Potential future trails)
Gavel Family Farm Preserve
The Greenbelt
Lilly Preserve
Mine Hill Preserve
Natalie White Preserve
Orzech Family Preserve
River's Edge Preserve
River Road Preserve, Erbacher Preserve & Golden Harvest Preserve
van Deusen Preserve
Weantinoge Heritage Land Trust – Intro
Food & Drink
Mine Hill Distillery
Looking for your favorite restaurant? Here is an explanation as to why it's not here.
Everything Else
Satan in CT: Tophet Road and Ravine
Stone Seats
Ethan Allen Memorial
Gamaliel's Den
Caroline Glen Cascade
Jack's Brook Cascade
Roxbury Falls
Japanese Gardens at Cedar Hill
Miller, Monroe, Calder Corner
Good Hill Farm Preserve
Completion Celebration Meal & Roxbury Wrap-Up
Mamie's