Connecticut's Cycling, Multi-Use, & Rails-to-Trails Paths
Hoo boy. I delayed putting this page together for a decade – a decade which saw massive growth and improvement of Connecticut's network of various multi-use trails. I was sort of waiting until my younger son was able to ride for 10+ miles to bother cataloging them all. And here we are.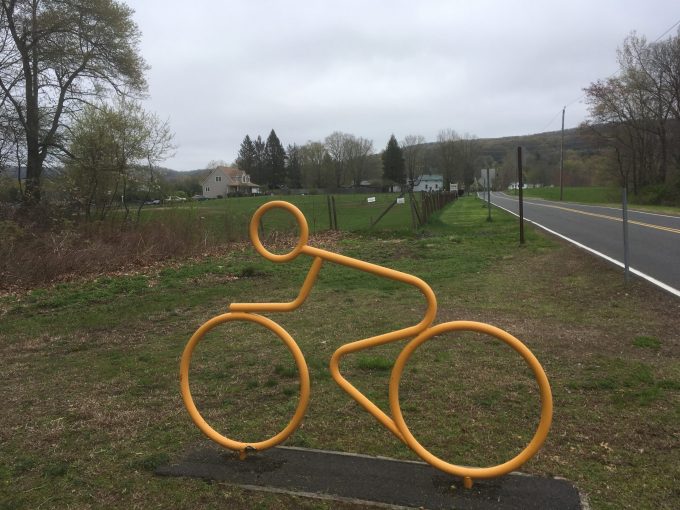 While there are several "big ones" with established routes and signage and everything, there are other, shorter, messier efforts as well. And they seem to constantly be expanding and filling in gaps.

Multi-State
CT State Park Trails
Air Line State Park Trail
Hop River State Park Trail
Larkin State Park Trail
Moosup Valley State Park Trail
Other Trails
Many of these are in various states of construction.
Billings Trail, Norfolk
Bloomfield Multi-Use Trail, Bloomfield
Branford Trolley Trail, Branford
Captain John Bissell Trail, Windsor, South Windsor, Manchester, East Hartford
Central Connecticut Loop Trail
Charter Oak Greenway, Bolton, Manchester, & East Hartford
Cheney Rail Trail, Manchester
CTfastrak Multi-Use Trail
Derby Greenway, Derby
Farmington Canal Heritage Trail, 11 towns
Farmington River Loop, Burlington, Canton, Simsbury
Bell-Hebron Linear Park, Glastonbury
Salmon Brook Trail, Glastonbury
G&S Trolley Trail, Groton & Stonington
Hanover Pond Trail, Meriden
Kress Family Trail, Roxbury
Litchfield Greenway, Litchfield
Mattabassett Trolley Trail, Middletown
Newfield Corridor Trail, Middletown (Proposed future trail)
Pistol Creek Paths, Middletown
Westlake Multiuse Trail, Middletown
Meriden Linear Trail, Meriden
Merritt Parkway Trail (TBD)
Middlebury Greenway, Middlebury
Middletown Westlake Area Bikeway, Middletown
Naugatuck River Greenway, 9 Towns
New Milford River Trail, New Milford
Nepaug Reservoir Trail, Canton & Burlington
Niantic Bay Boardwalk, East Lyme
Norwalk River Valley Trail
Pequonnock River Trail
Pistol Creek Paths, Berlin & Middletown
Plainfield Trolley Trail
Putnam River Trail
Quinebaug River Trail
Quinnipiac River Linear Trail, Wallingford
Quinnipiac River Gorge Trail
The Railroad Ramble, Salisbury
Ridgefield Rail Trail
Savin Rock Trail
Shelton Lakes Greenway, Shelton
Shoreline Greenway Trail
Sikorsky Bridge Bikeway, Milford & Stratford
South Meadows Greenway at Goodwin College
Stanley Loop Trail, New Britain
Steel Brook Greenway, Watertown
Still River Greenway
Sue Grossman Still River Greenway
Trout Brook/Park River Trail, Hartford & West Hartford