Air Line… NOT "Airline!"
58.5 Miles, Portland, East Hampton, Colchester, Hebron, Columbia, Lebanon, Windham, Chaplin, Hampton, Pomfret, Portland, Putnam, Thompson
My title above is for one Mr. Peter Marteka who is enamored with this particular trail to an unhealthy degree. Envisioned as a high speed passenger railroad line from New York to Boston, the New Haven, Middletown and Willimantic Railroad (NHM&W) got its name from the towering iron viaducts constructed to create a level track bed suitable for rapid travel. It has nothing to do with air travel. Peter will be happy I've written this paragraph, if it corrects at least a few readers.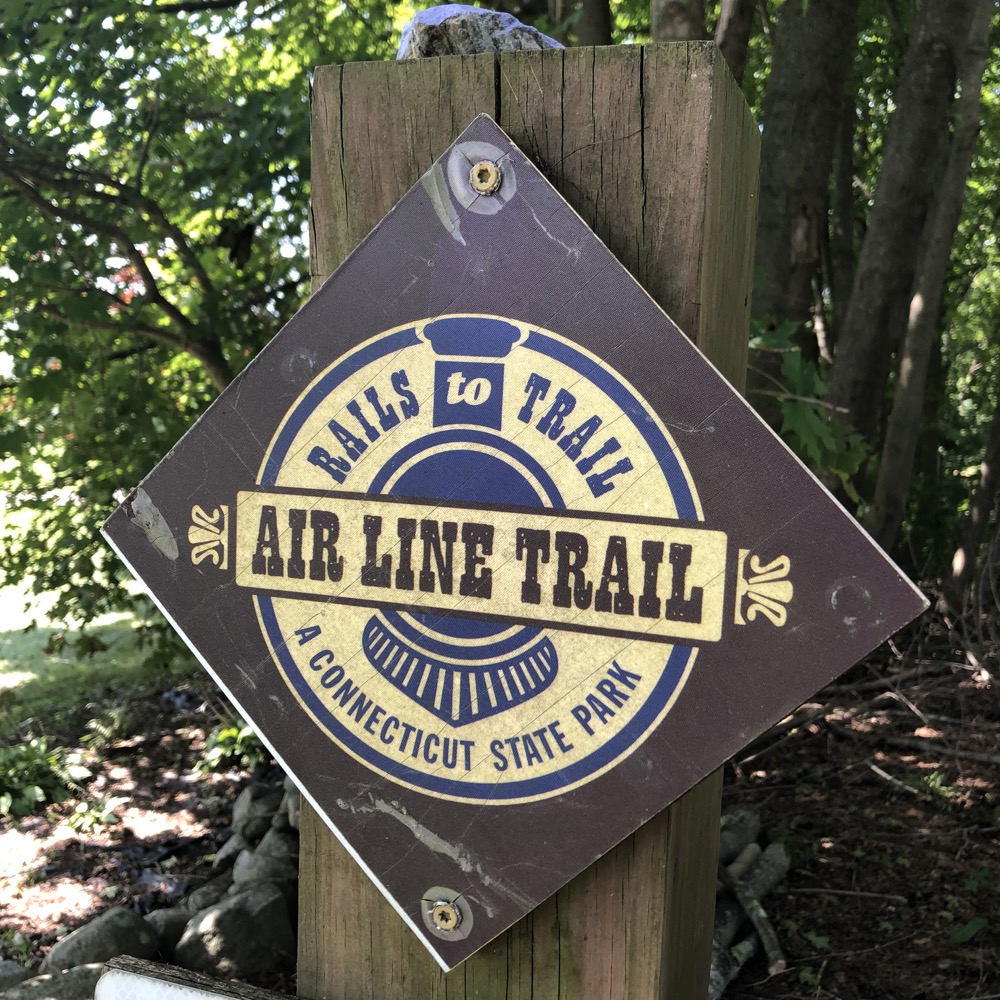 The trail is chunked up in parts and doesn't totally follow the former railbed, but sometimes for very good reason. Like in Willimantic, the Connecticut Eastern Railroad Museum has reconstructed the original roundhouse and restored the turntable as well as some original NY&NE and NH buildings. But evidence of notable features still exist like the Rapallo Viaduct and the Lyman Viaduct in East Hampton and Colchester, which were two of the longest rail viaducts in the U.S.
Though the rails are long gone, this rail bed once offered fashionable, rapid transit from New York to Boston. Those who travel the corridor today witness the same inspiring panoramas and absorb the same solitude that has greeted travelers since the line was constructed. Stretching across eastern Connecticut from Thompson to East Hampton, this linear trail dates from the 1870s, and today draws walkers, hikers, horseback riders and bikers from across the state for the views, the relaxation and the solitude.
I'm down for some views, relaxation, and solitude.

Air Line State Park Trail
North to South
Section 1: MA Border to Route 97, Pomfret
Section 2: Route 97 to Hop River State Park Trail, Windham
Section 3: Hop River State Park Trail to Colchester Spur
Section 4: Colchester Spur
Section 5: Colchester Spur to Jobs Pond, Portland

Air Line State Park Trail
State Park Linear Trails