Needs More Than a Vacuum Cleaner
Windsor & South Windsor: Bissel Bridge Walkway Trail
1.8 miles, June 2017
My first crack at this page's title was "This Doesn't Suck." But I didn't want to offend the delicate souls who read this page. The allusion is, of course, to Bissell vacuum cleaners. I, ahem, cleaned it up a bit in the end.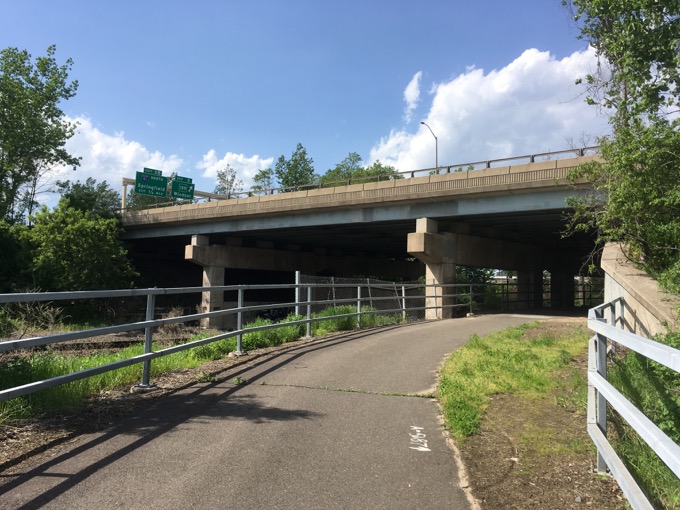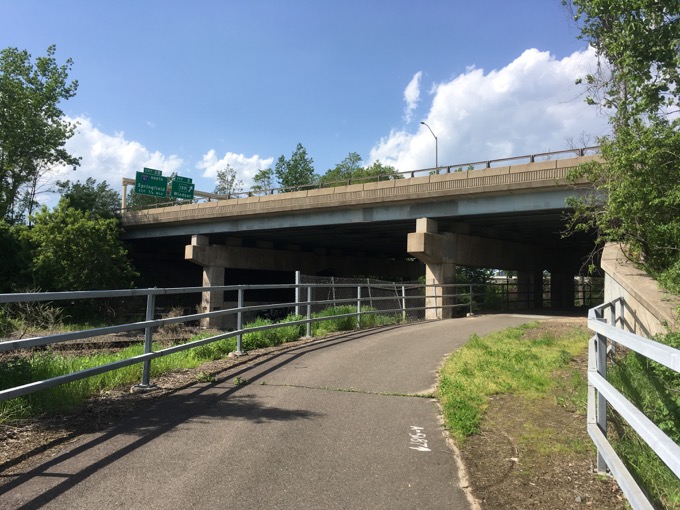 I recently did some training in Cincinnati and there was a woman in my class from the Bissell Company. Over the course of three days, I learned a lot about Bissell. And about how awesome Bissell's products are. Even so, I don't think they could clean the graffiti that mars this walkway.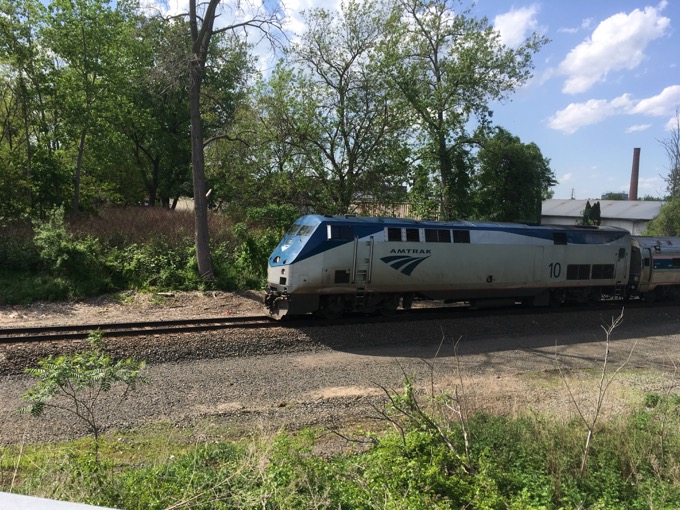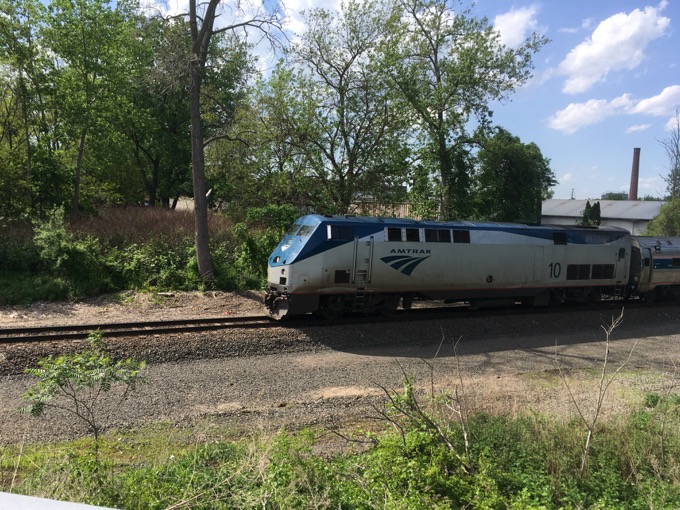 But let me back up for a minute. The walkway serves an important purpose. It's eastern end begins at Windsor Meadows State Park in Windsor. I wrote about that here. The park, in general, is a mess. At least the part of it that humans regularly visit.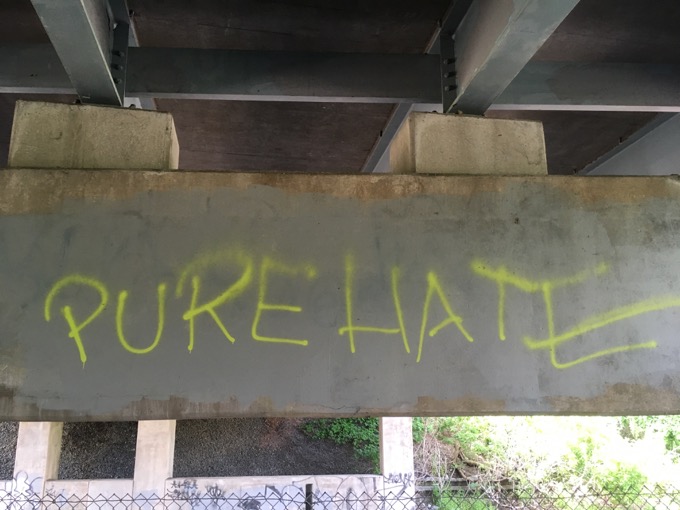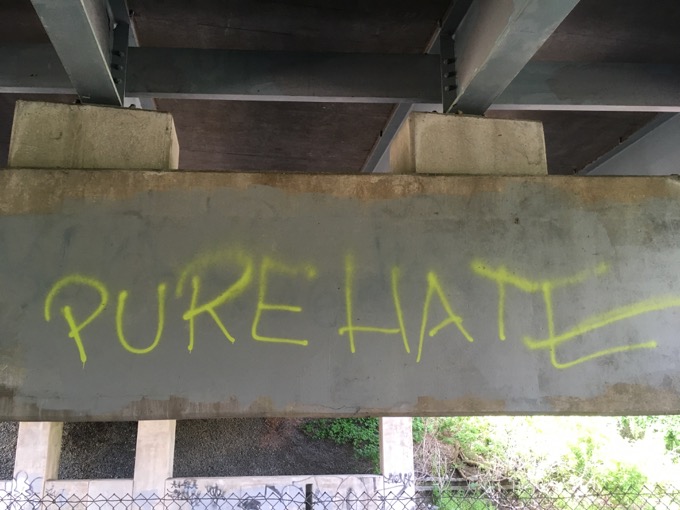 The trail is basically a protected sidewalk next to I-291, the relatively new highway across the Connecticut River that allows motorists to avoid downtown Hartford. It's a wonderful thing – and let me tell you, since I recently completed Manchester, Stafford, Vernon, Ashford, and now South Windsor, I've driven it a billion times over the last year or so.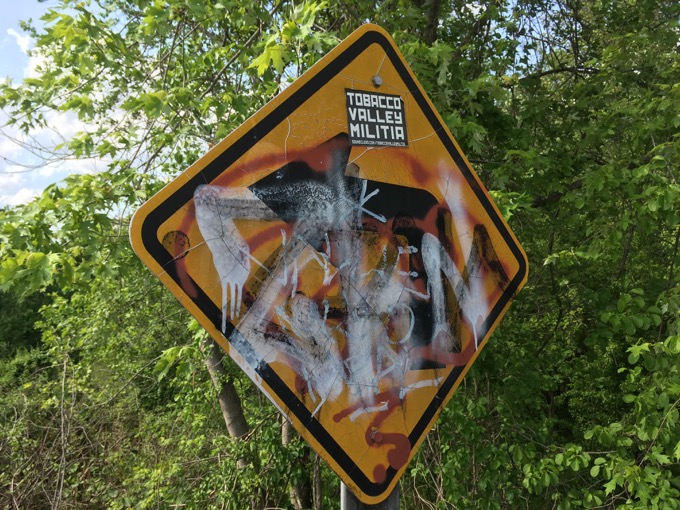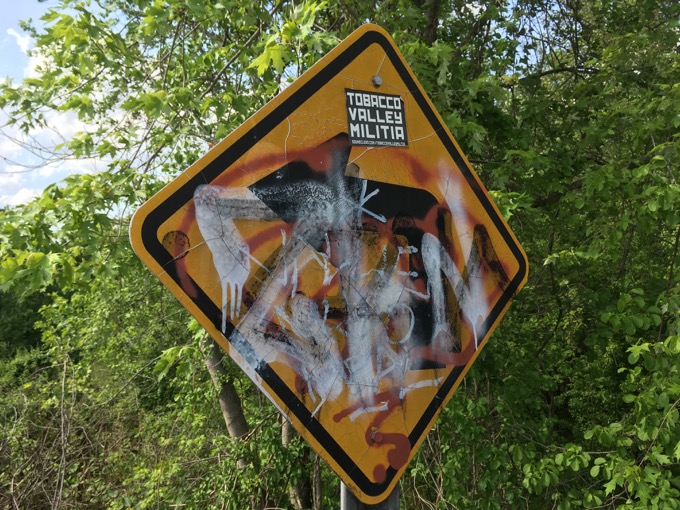 But now I've walked it.
From the state:
The 1.8 mile Bissell Bridge Walkway Trail crosses the Connecticut River separated comfortably from the I-291 highway it parallels and is shared by diverse trail users. The Walkway connects Windsor to the large system of multi-use trails in Manchester and East Hartford.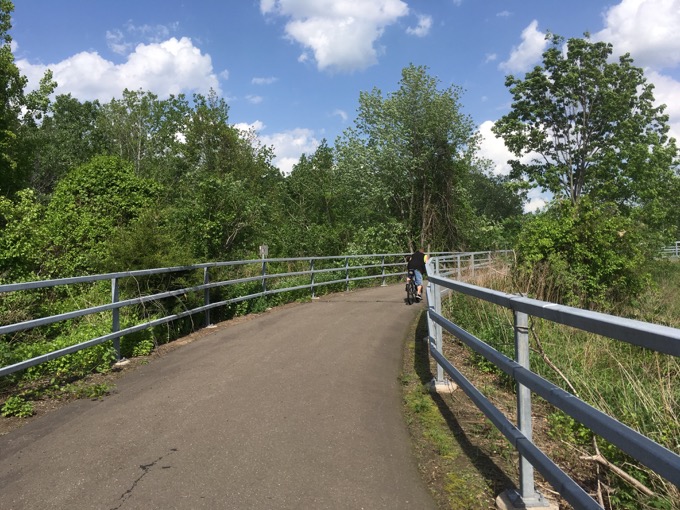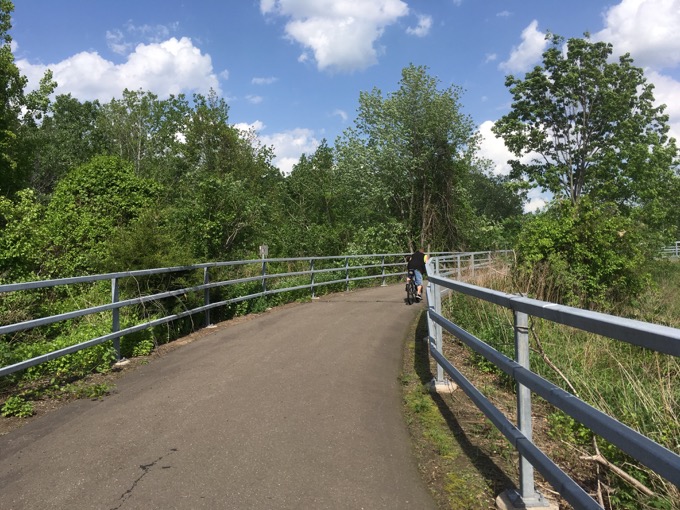 This is true. Several cyclists passed me on my jaunt. The northward views of the river are somehwhat diminished by the chainlink fencing, but that's unavoidable.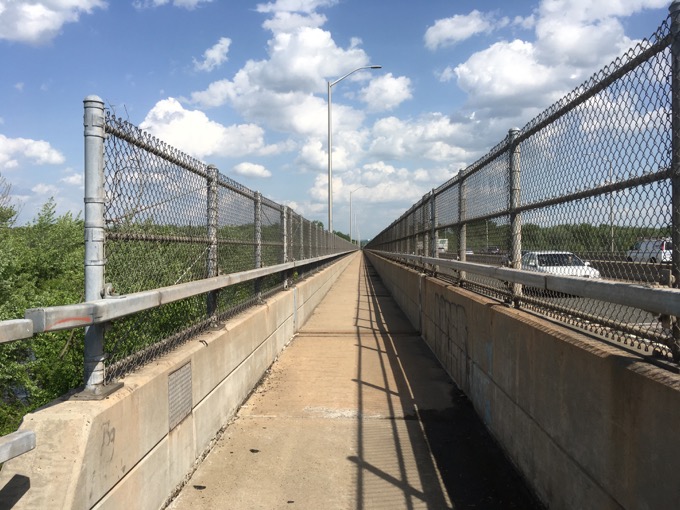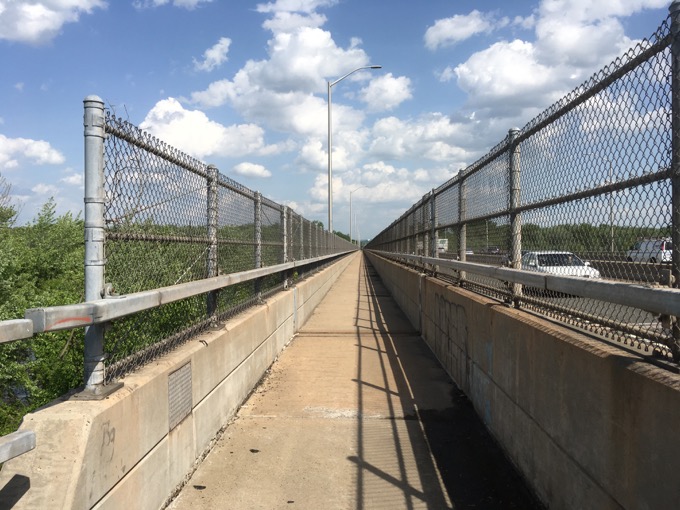 The trail just sort of ends on the South Windsor side at Main Street, which is anything but a bustling thoroughfare. Think tobacco and corn fields more than apartment buildings and Walgreens.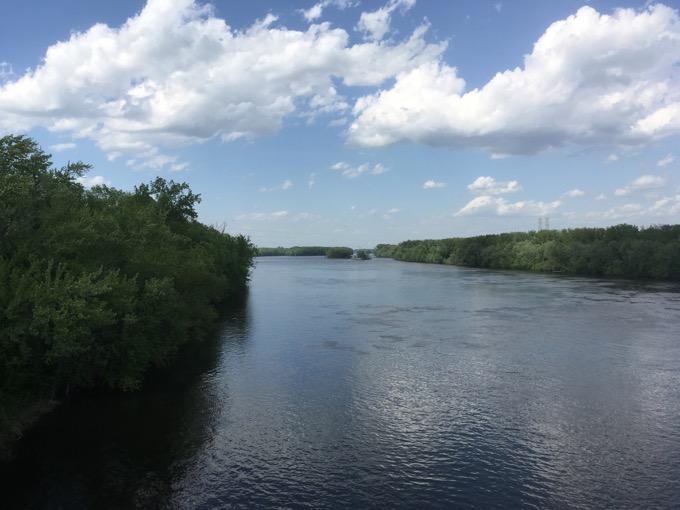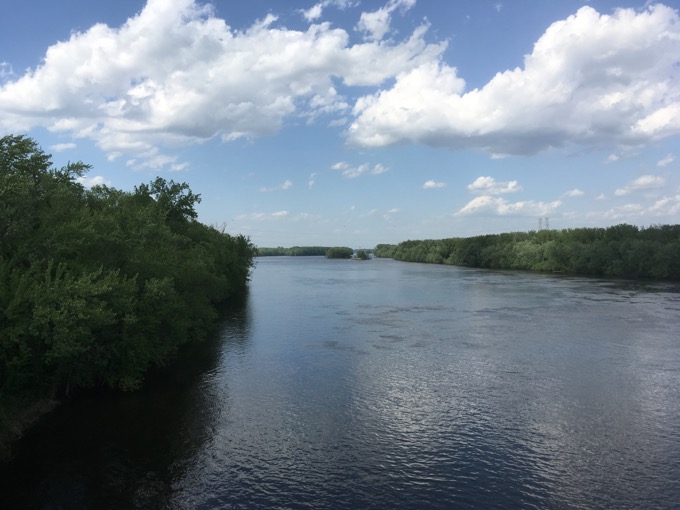 As CTMQ readers reading an incredibly boring page, you know why Bissell Bridge is called Bissell Bridge, right? It's a big deal. Something to do with the oldest ferry in the United States? A service that began in 1648? Well over a century before there even was a United States?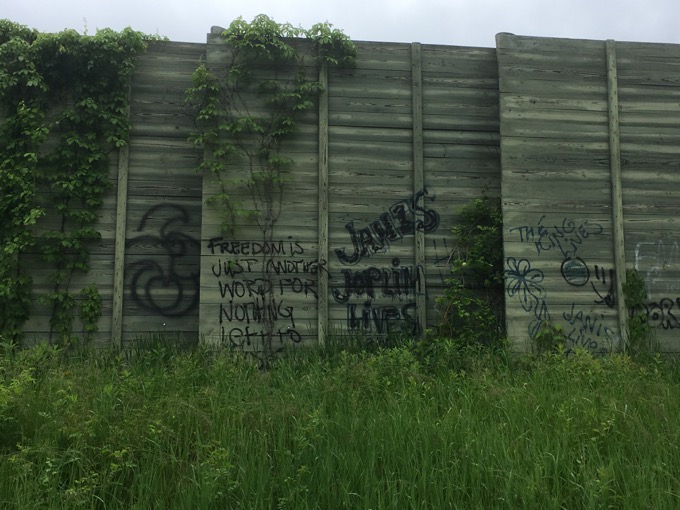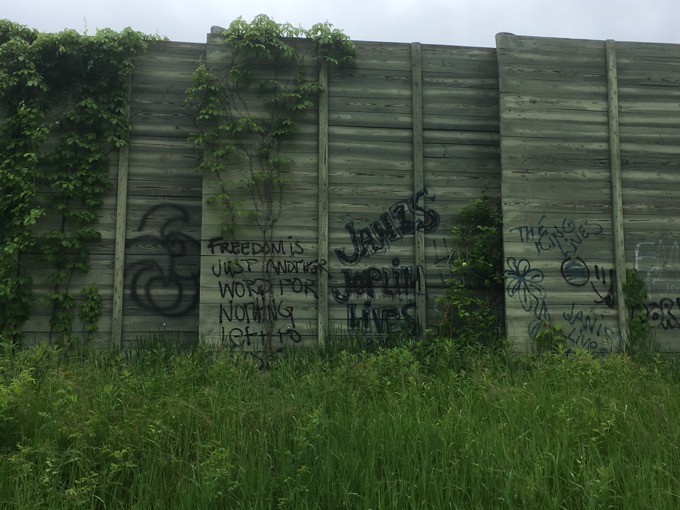 That ferry was Bissell's Ferry, and it connected Windsor and what is now South Windsor. Just north of where the highway is located today. Although John Bissell originally operated the ferry so that he could graze his cattle on the East side of the river, it very quickly became a very important economic and transportation link between Boston on the East side of the river and Hartford, New Haven and New York on the West side of the river. The Bissell family had a monopoly on the ferry for 150 years.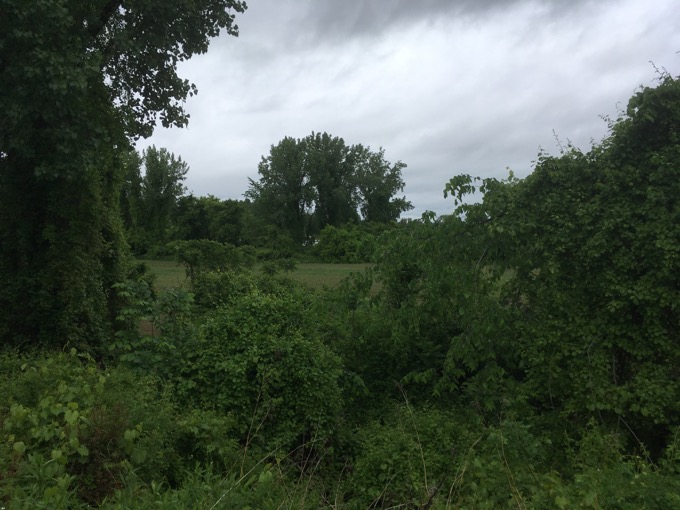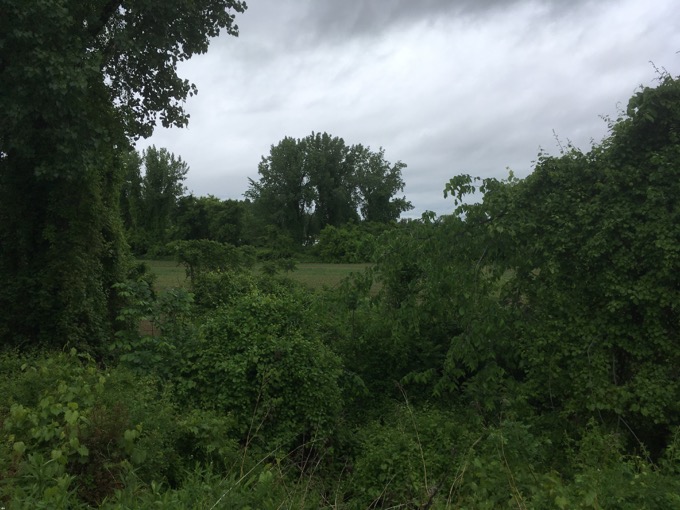 The ferry ceased operation after 269 years of service, in 1927. And until I-291 was built in the early 1990's, crossing the Connecticut was a huge pain in the butt. By the way, if you want to read something infinitely more interesting than this page, the history of full beltway around Hartford (including I-291), courtesy of kurumi.com, is fascinating.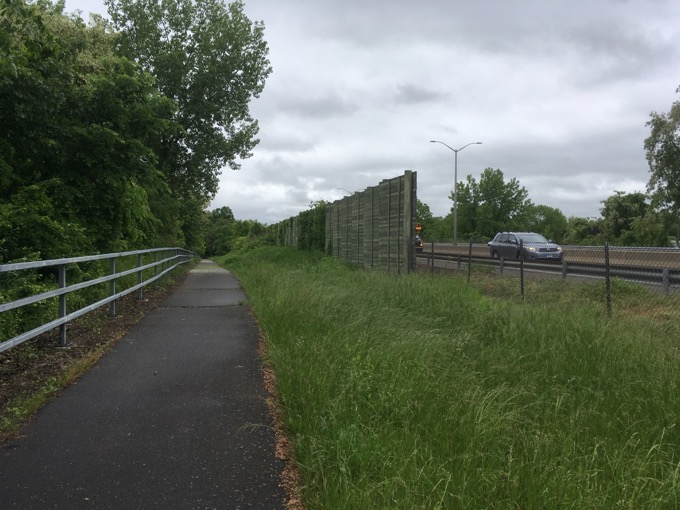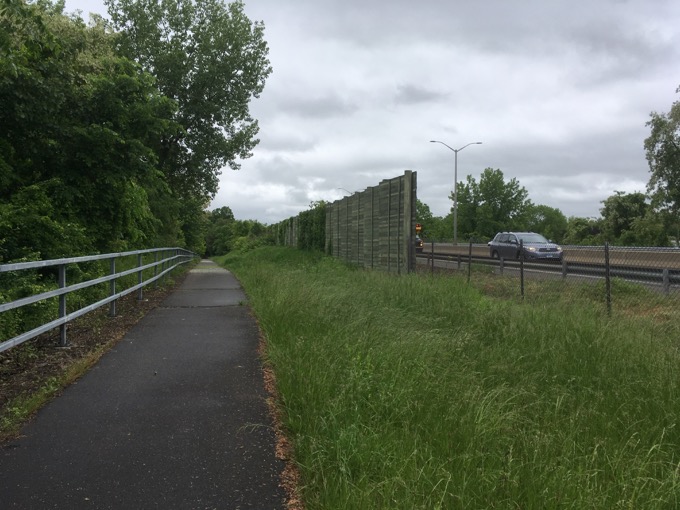 Perhaps not as fascinating as the fact that vandals in this day and age are spray-painting Janice Joplin lyrics and shoutouts though. What's up with that?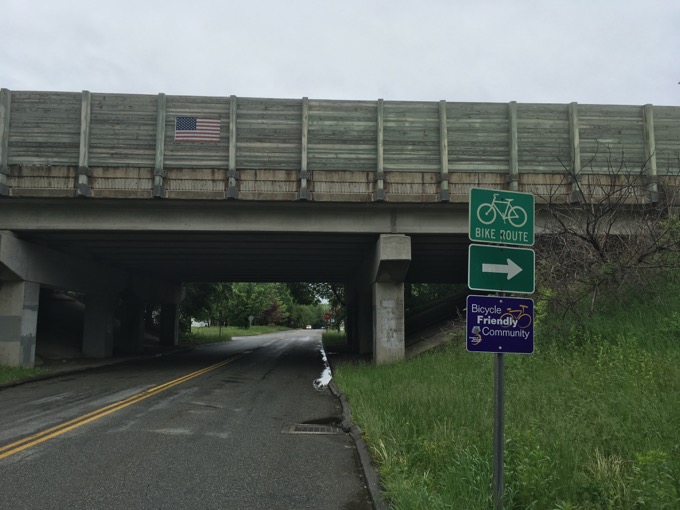 There's an official DEEP map of this trail.