Oh Snap!
Wood Memorial Library Gingerbread House Festival, South Windsor
November 28, 2014
I have no idea how many gingerbread house festivals there are in Connecticut, let alone New England, but I'm still confident that this one is one of the largest around.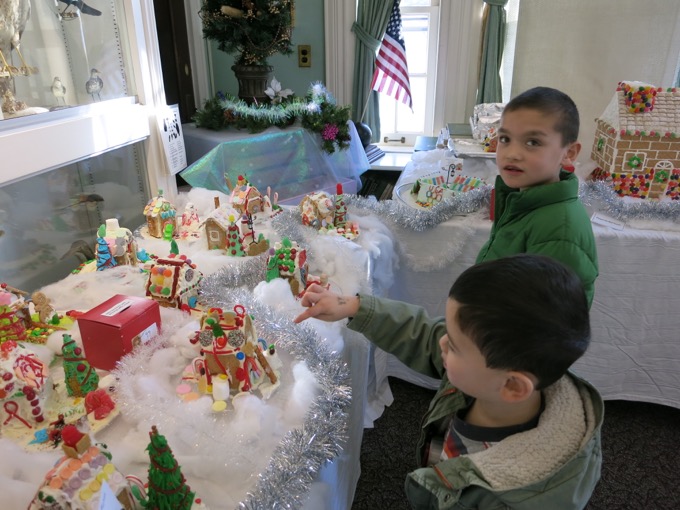 How can I be so confident? For one, I stay on top of Connecticut superlatives as much as anyone and for another, because they say so: "one of the largest Gingerbread House Festivals in New England."
Good enough for me.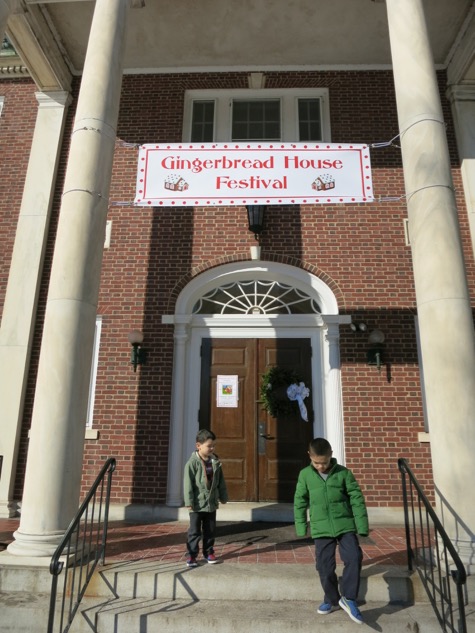 This wasn't my first foray into the world of edible housing. Long time readers surely remember my 2010 trip to the gingerbread Village at St. George's Episcopal Church in Middlebury.
Who could forget?
Spoiler alert: The one in South Windsor is more impressive. And I'm just saying that because as Steve Wood, they refer to themselves as "The Wood."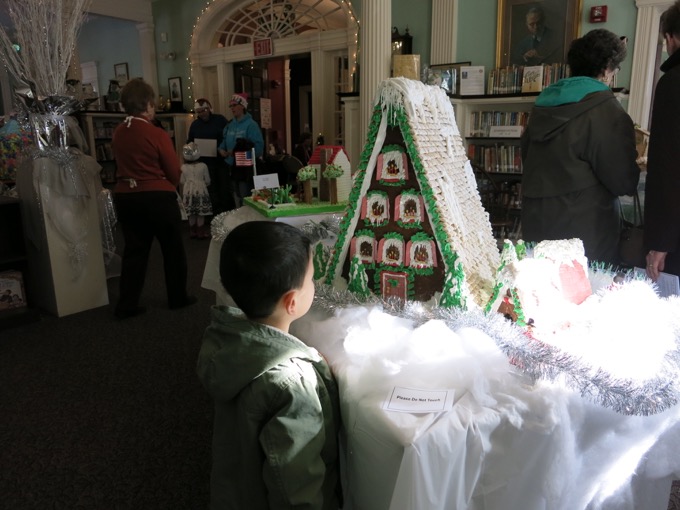 The Wood's Gingerbread House Festival is a 13-day long event which transforms the library into a winter wonderland filled with more than 150 gingerbread houses on display. This festival is a major fundraiser for The Wood and supports our educational programs and exhibitions; last year we saw over 8,000 visitors come through our door!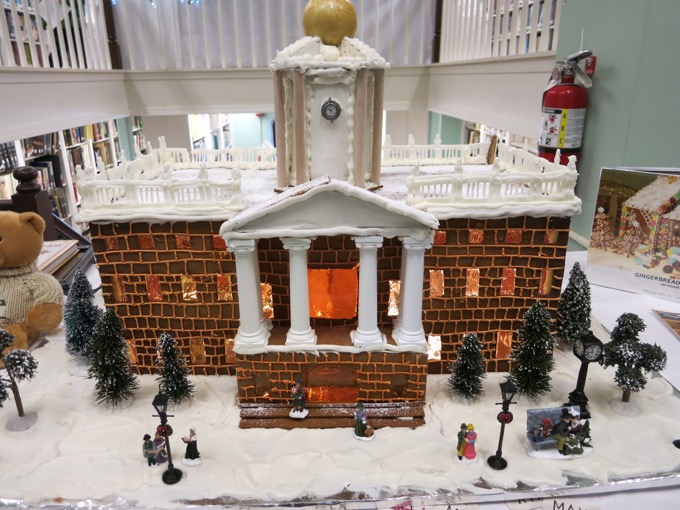 No, really. This Wood isn't swayed by this awesomely cool referential referencing.
The Gingerbread House Festival is FREE and open to the public. However, this is a fundraiser for The Wood, so donations are always welcome.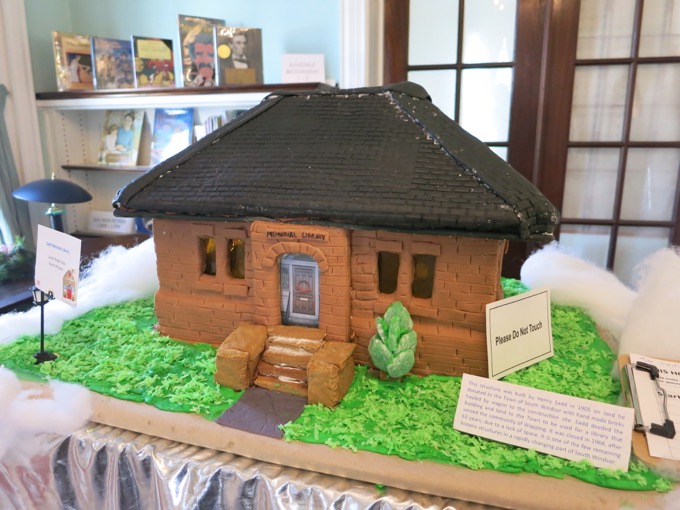 You should always support The Wood. (By the way, The Wood isn't just a library that puts on one of the best gingerbread house festivals in New England, they also house a museum. Of course I've been. The Wood is good.)
I took the boys to check out the sweet scene. There is some real talent on display here. It's not all little kids screwing around and eating half of the materials. In fact, there were some legitimate ooh's and ahh's as we walked around the endless array of creations.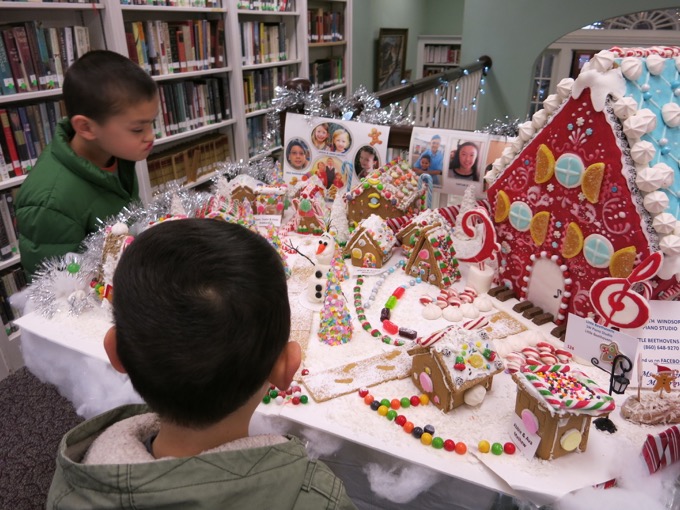 Believe it or not, my boys kept their hands to themselves for the most part and even Calvin didn't try to eat the displays. At least not while I was watching him.
There were some, shall we say, goofy entries. Like…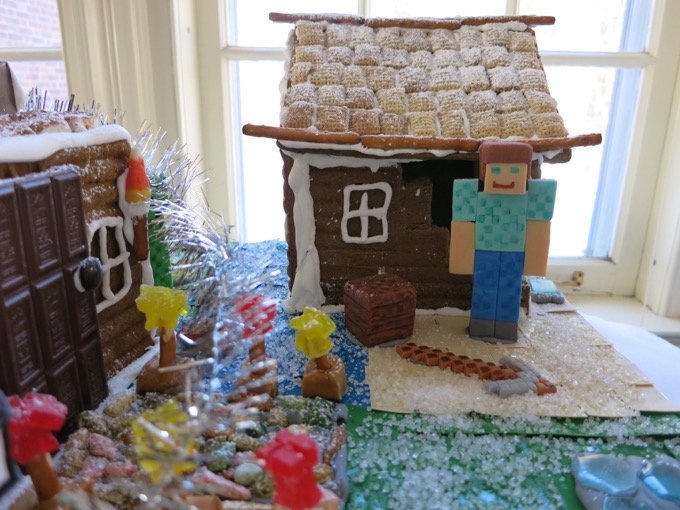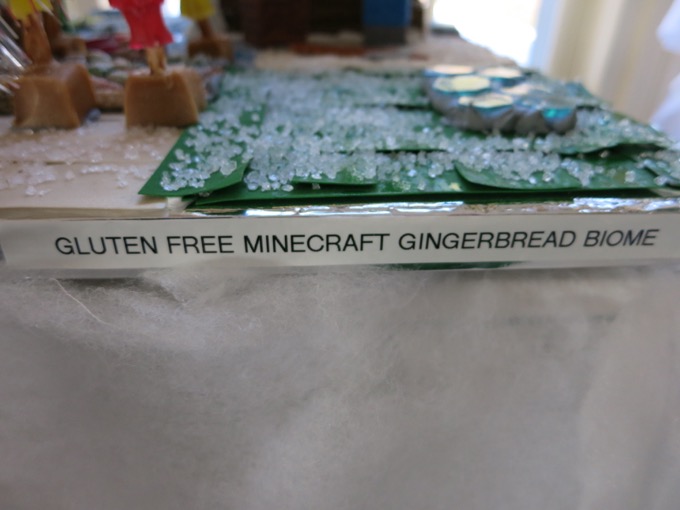 But they were few and far between. What I really liked was that several confectionary artists focused on local South Windsor history. Perhaps my favorite was the East Winsdor Hill Post Office entry: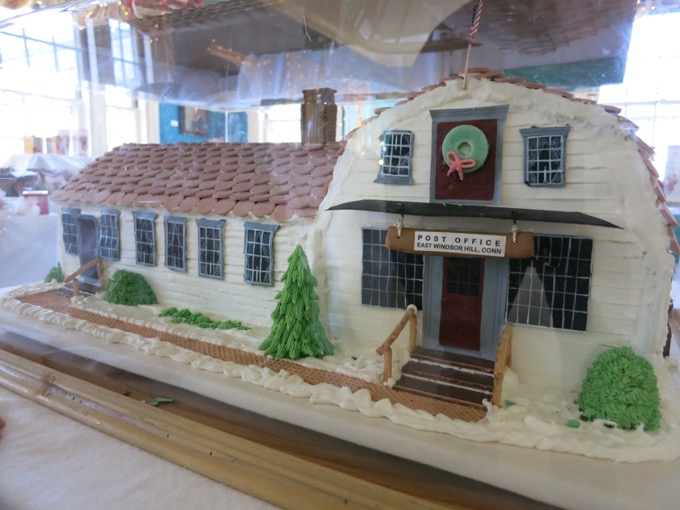 The East Windsor Hill Post Office is an important place in town. Said to be the oldest active post office in the entire country. I visited it and shared my experiences here.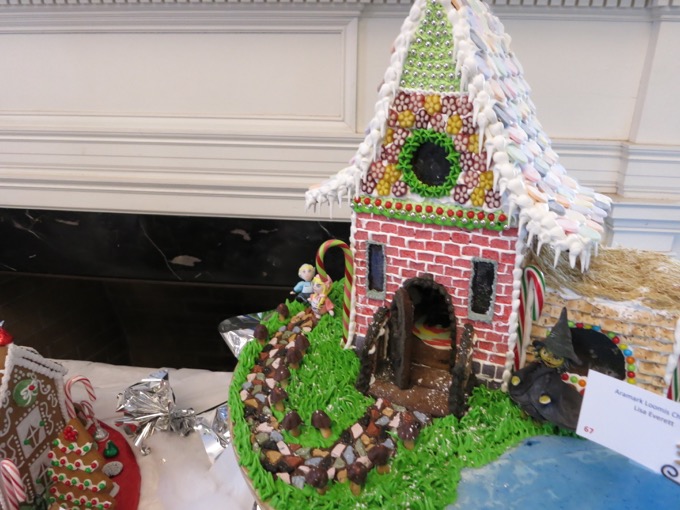 Like I said, there were very few terrible entries here. I got grief years ago when I sort of goofed on a few of the ramshackle houses in Middlefield. The commenters were right – it's cute that they let little kids and/or the less talented community to display their works.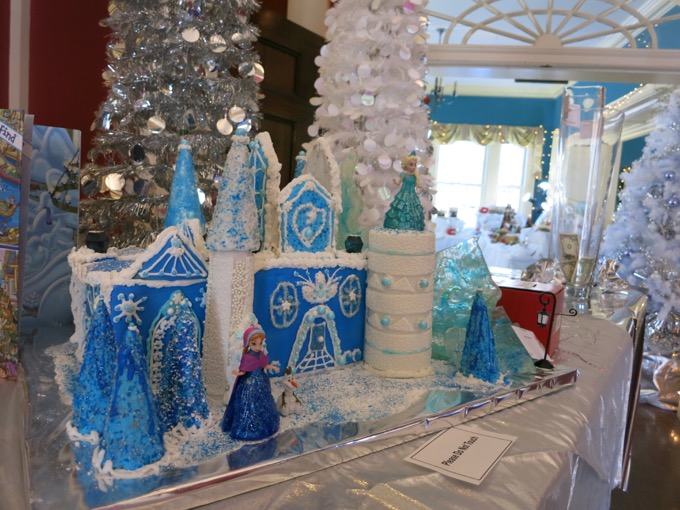 But as a jerk, I prefer the artful beauty of the Wood's festival. If you live in the area, it's worth checking out. It runs annually for a few weeks from late November to early December.
And remember: Bonus museum here as well!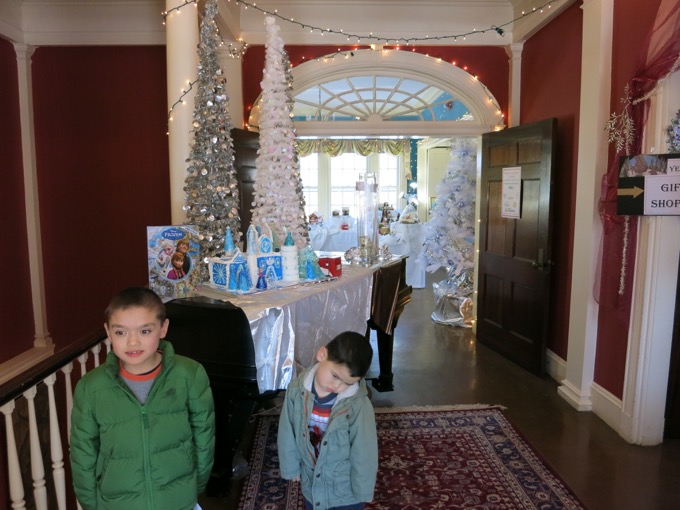 Wood Memorial Gingerbread House Festival