It Happened to Me
Southington (Google Maps location)
June 22, 2019
Historic preservation is a funny thing. A lot of what gets saved is obvious, but a lot is not. Take, for instance, the Milldale Train Depot, a tiny little building in Southington not unlike hundreds, if not thousands, of very similar little depot buildings around the state that once existed. Somehow, some way, this one was never knocked down and in 2014, it was made into a museum.
Simply because it still exists.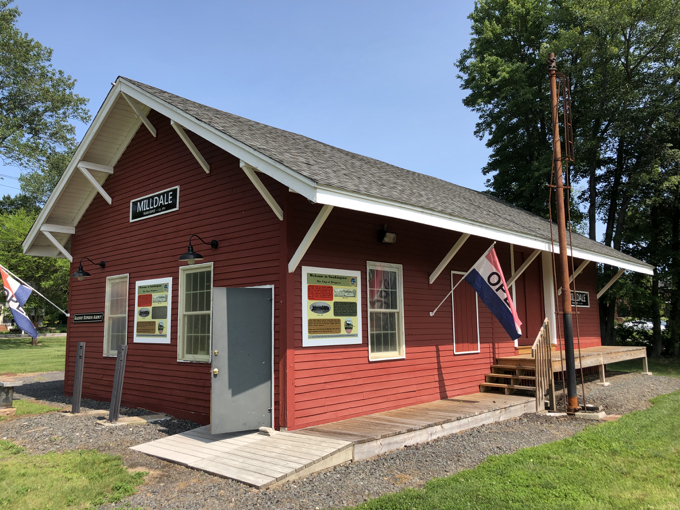 Well, that and the Doris Day and Jack Lemmon movie "It Happened to Jane" was filmed here too. Honestly, between you and me, I think the preservationists are more proud of the movie tie-in than any of the train history stuff.
The Town of Southington celebrated the observance of "Doris Day" […] recognizing Day's visit to town and for choosing Southington as a representation of small-town American democracy in action, municipal civility, family values and equal opportunity for women. The proclamation states these values "are dear to the people of Southington."

"Ms. Doris interacted in a most gracious manner with the people of this and other towns in Connecticut for which her visit will be long remembered and cherished," stated the proclamation.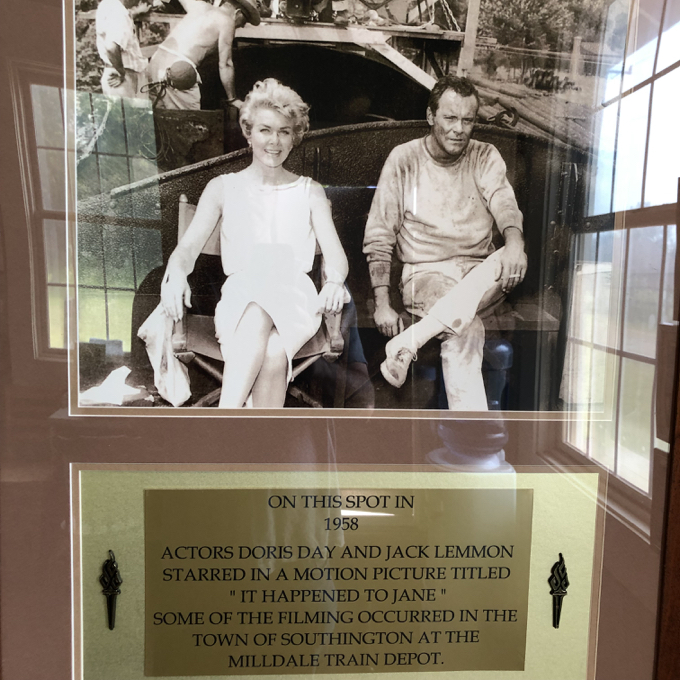 I have a question. Was it "Doris Day" as in "Doris's Day?" It would have been cooler if it was "Doris Day Day." The town did a whole thing and then a train historian said this:
"We are here to honor two venerable institutions: Doris Day, and the Milldale Depot Museum," said Belletzkie. "This is both historic, and history in-the-making."
I wish I had the confidence of this guy. Equating a tiny little old train depot to one of the most iconic Hollywood stars since the film industry began. He rules. Let's see if this museum is on par with Ms. Day.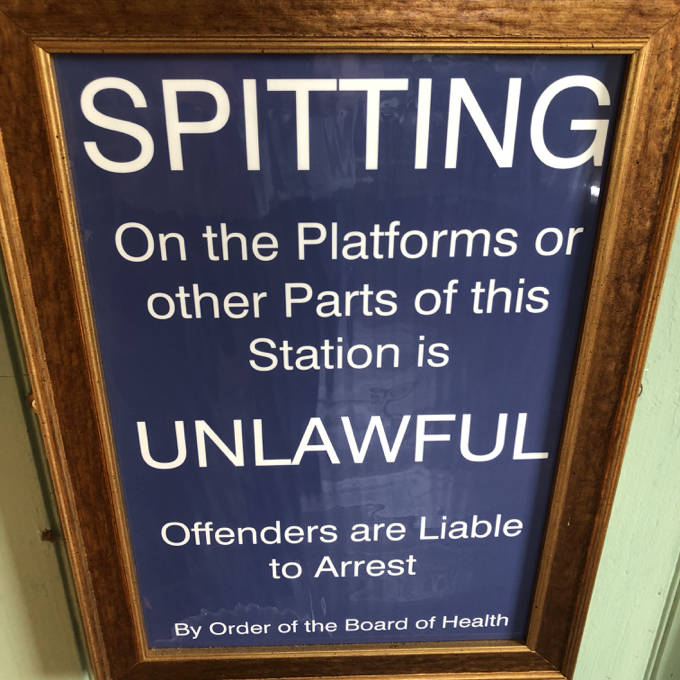 It is located adjacent to the bike path that was created from the old rail line. The Southington tracks have not been used for transportation since the 1920s, but the depot was used for deliveries until 1960. The depot has been renovated and is open to the public on Saturdays and Sundays in the summer, though it is unstaffed. The museum occupies one little room and contains a bunch of photographs and miscellanea donated by the Southington Historical Society. One of the museum's attractive qualities, supposedly, is that those walking or biking the rail trail have a fascinating little museum to check out while they're on their merry way. I'm not so sure that happens all too often, but who knows.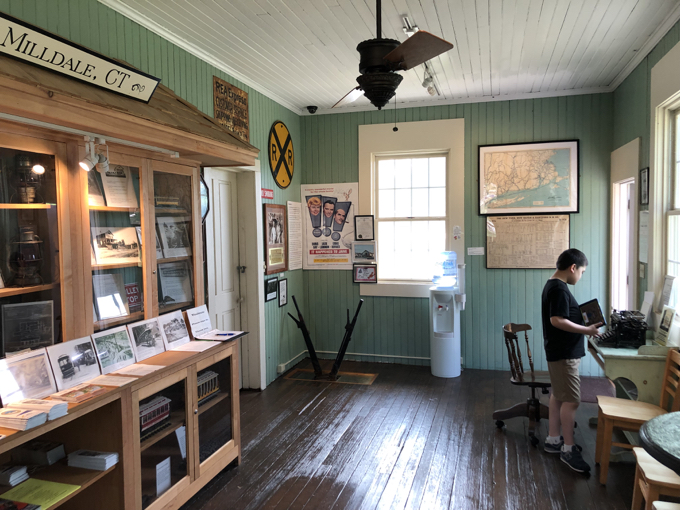 The rail line here was part of the New Haven/Northampton line that was first established, in New Haven anyway, in 1848. This was a seven mile route that connected Plainville to New Haven and it followed the old (failed) canal. Signage at the museum talks about how shipments for the Civil and Spanish-American Wars went through Milldale, and that "young men" went south from here to find "fame and fortune" in New York and Philadelphia. I found this information rather superfluous to what this place is ostensibly about – besides Doris Day.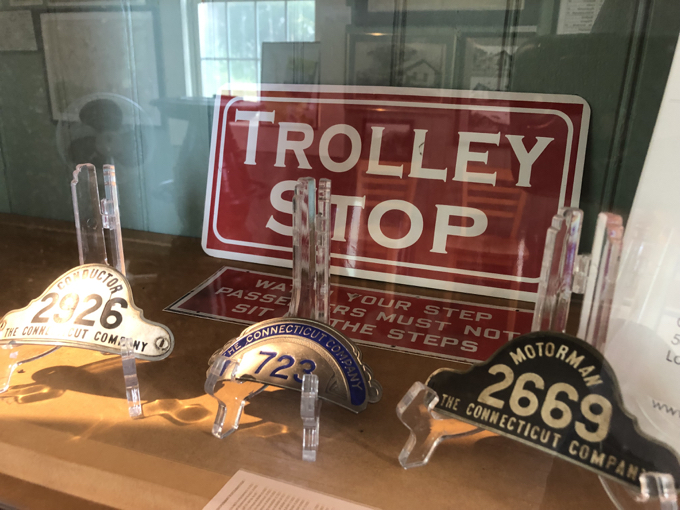 There's an old Underwood typewriter here that was used by the Station Agent. A descriptive sign next to it tells us what the job of the agent was, and then goes into a history of the typewriter. I suppose the randomness of this place could be considered an attractive quality.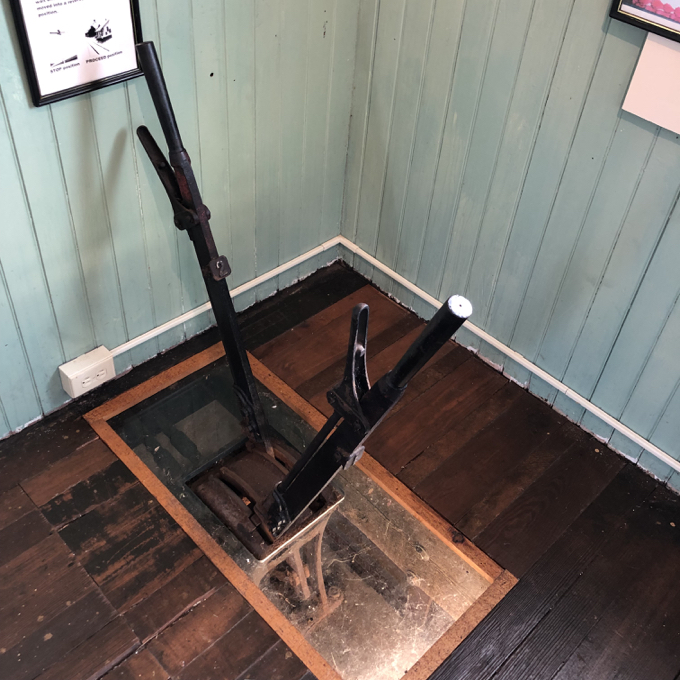 The "trainiest" item here is the old track switch. A note says, "Though they no longer work…" As there's no train track here anymore, I think everyone can figure that bit out. I've always loved these tiny little free museums that dot our state. They pad my museum visits number, they are easy to write about, and they take no time out of my life to visit. Oh yeah, and they are fun and interesting. That's what I mean. Fun and interesting. Like you know how everyone dumps on poor little Connecticut all the time?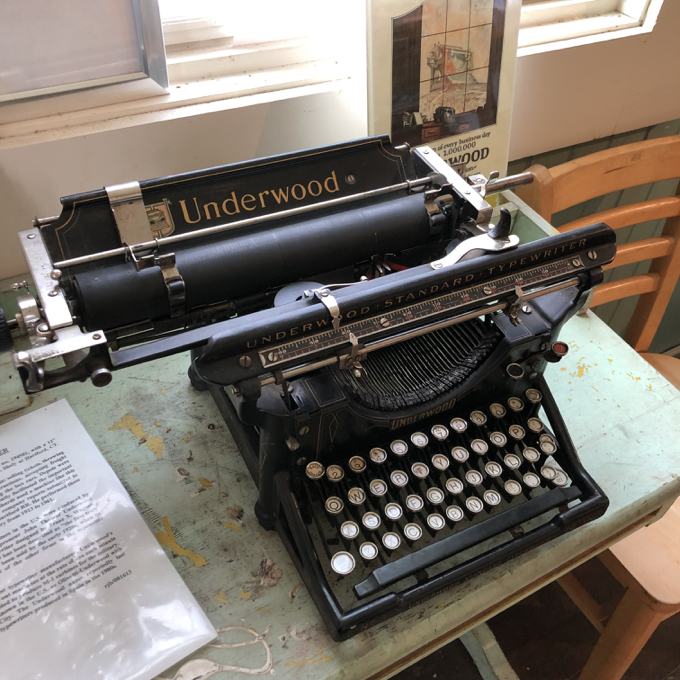 Let's turn back to Doris Day and her thoughts upon hearing about "Doris Day" (Day) and the preservation of the depot:
"I am honored and delighted," she wrote. "I had such a good time filming the movie in Connecticut and I can't believe it's been 60 years. All of the people were lovely to us, and it gave me the chance to work with Jack Lemmon, who was a wonderful man, talented actor and good friend. I'm happy that the Milldale Depot and its history have been preserved for future generations."
Take that, all you lovely Connecticut people.