Mastering Bates
Herrick Park, Bolton
April 2020
I keep an ongoing list of CTMQ stuff for each town that none of you can see. On Bolton's list, I had something like, "a trail at Herrick park." Then when I put the Bolton Town Guide together, I searched the internet high and low for confirmation that there was a trail at Herrick Park.
I came up dry.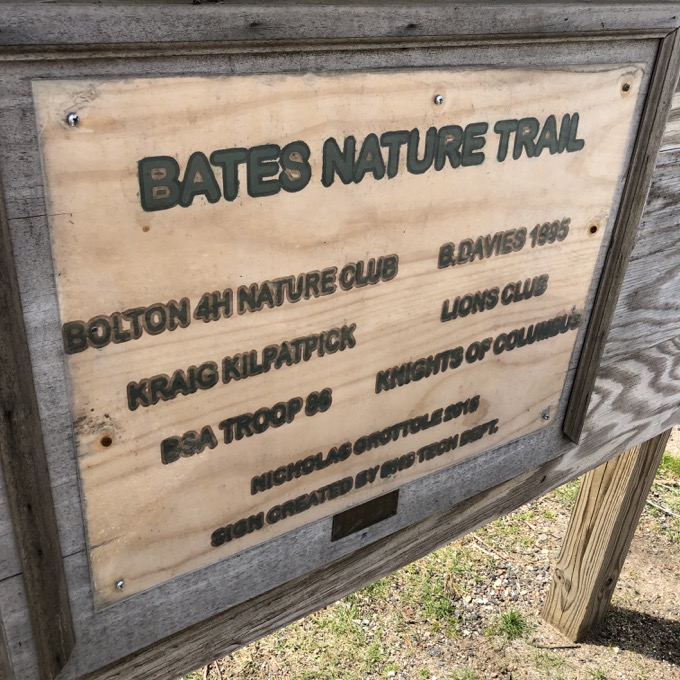 But I knew I got the information from somewhere reputable, so I included it in my guide. Then Calvin and I made a trek out to the rural Tolland County town and I noticed Herrick Park as I passed by it. Curious, I turned around and drove into the park.
From all appearances, it's a really nice little town park! Playscape, fields, some sort of building for something, piles of mulch for townspeople to (apparently) take for free… As I looked around, I saw it: A rather nice trailhead kiosk!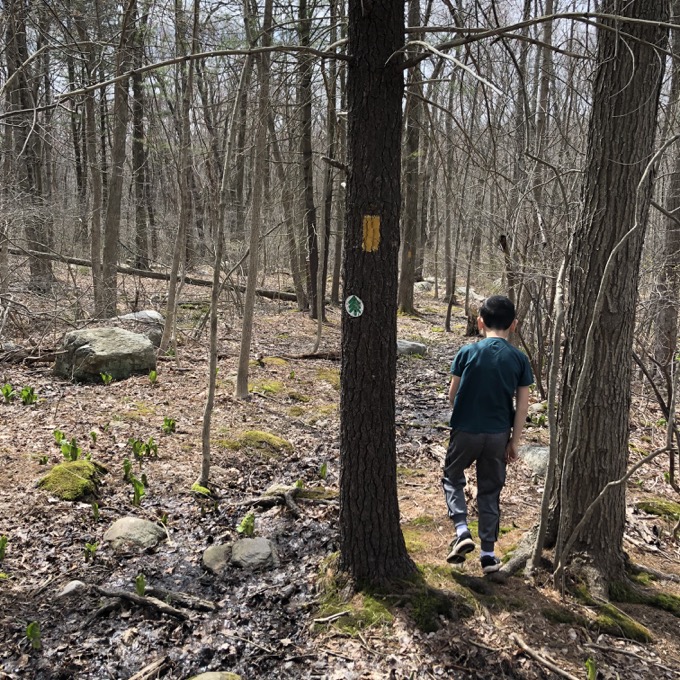 There is a trail here! A real, blazed, and mapped just-under-a-mile trail. Let's check it out.
The trail is named after one Mr. Stanley Bates, who passed away in 1993. Bates was the founding chairman of the conservation commission of Bolton. Bates helped get Herrick Park its protection and, quite frankly, certainly deserves a trail named for him – at the very least: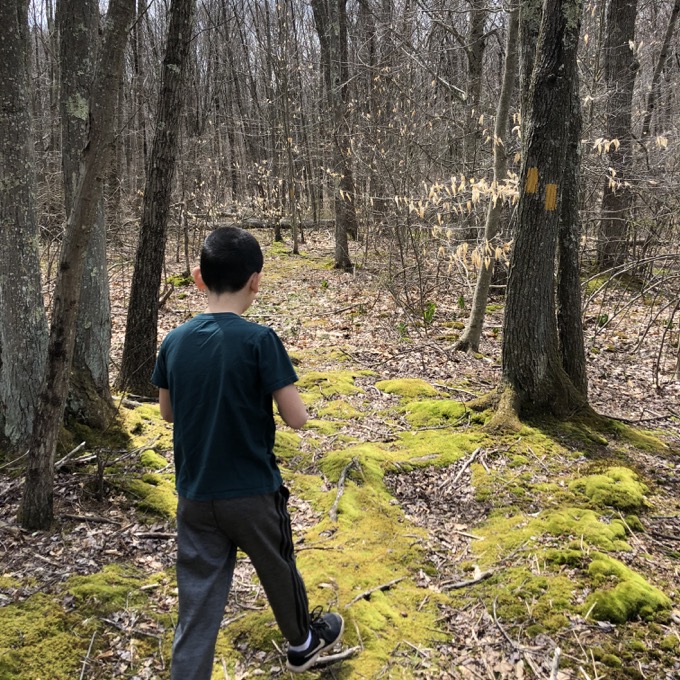 After working as a ranger and naturalist in the national parks system out West, Bates moved to Bolton in the mid-1960s. He worked as a park planner with the state Department of Environmental Protection and later as town parks director.

Elna Dimock, who served as secretary to the conservation commission for years while it was headed by Bates, said hiking trails were part of the parks director's vision for Herrick Park.

"She recalled that Bates in the 1970s initiated the annual "red-litter day," when Bolton residents would conduct a community-wide trash pickup along town roadsides. "He was a very dedicated person," she said.
The trail was built up and blazed here in his honor in 1995. There was, however, a trail here before that. Apparently there was a 4-H trail that had fallen into disrepair, so the Bates trail is a reworking and upgrade from what had become an unhikeable mess.
And it's in danger of happening again.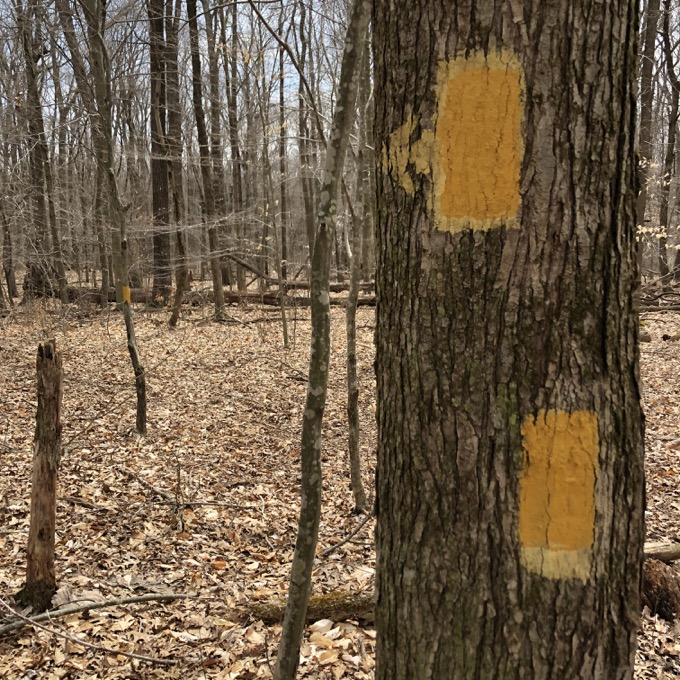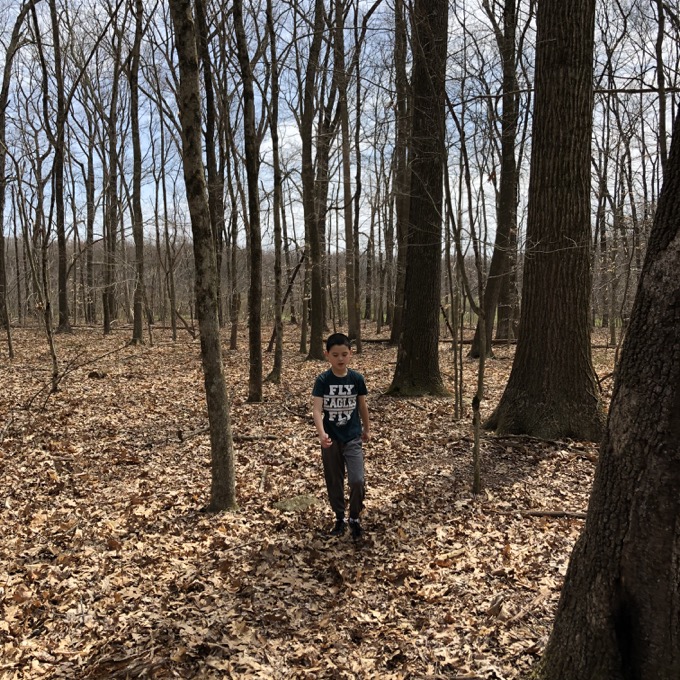 While the trail is blazed very well, the trail itself could use some work. At times, there was no trail. Then there was the cool spot when, halfway through our loop hike, we emerged into a field and sort of wandered along the edge of the woods for a while.
After a minute or so, Calvin spotted the next blaze, painted up on a horizontal tree branch. I just laughed as we re-entered the woods and made our way back to the car.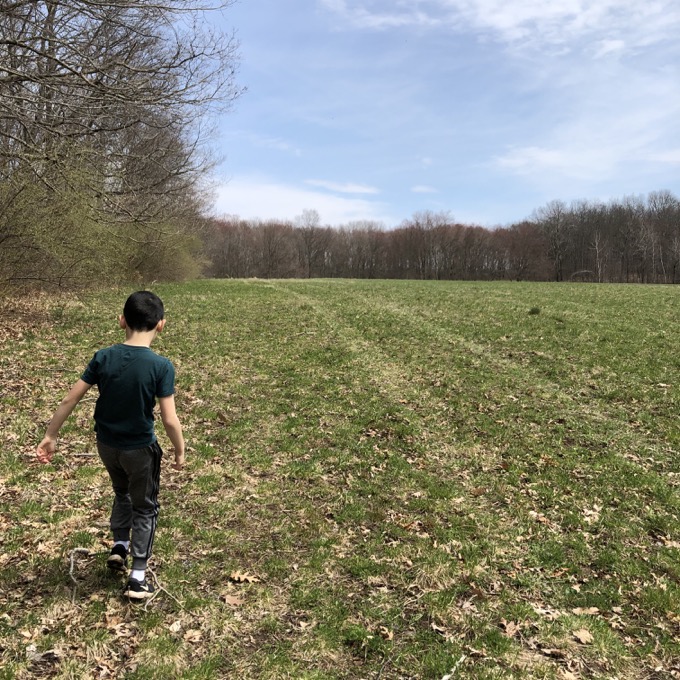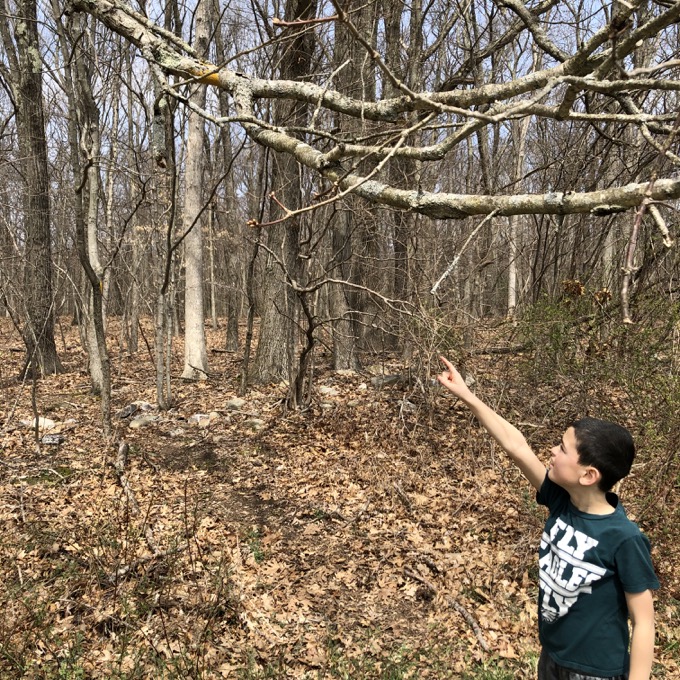 Yeah, so, there's not a whole lot going on in the woods here at Herrick Park. Calvin worked on a pretty good "Panini" song parody that involved the words "weenie" and "genie" and I'll leave it at that… but we had each other laughing pretty good.
As we continue Boltin' through Bolton, this was a pretty easy hike to knock off.