Doesn't Fly
Birds of America (2008)
I watched this near the beginning of this "Connecticut Movies" project and didn't feel it was "Connecticut-enough" at the time. Well, it is to me now because it was filmed entirely in lower Fairfield County. But there's no way I'm watching this dreck again, so this review is a little different.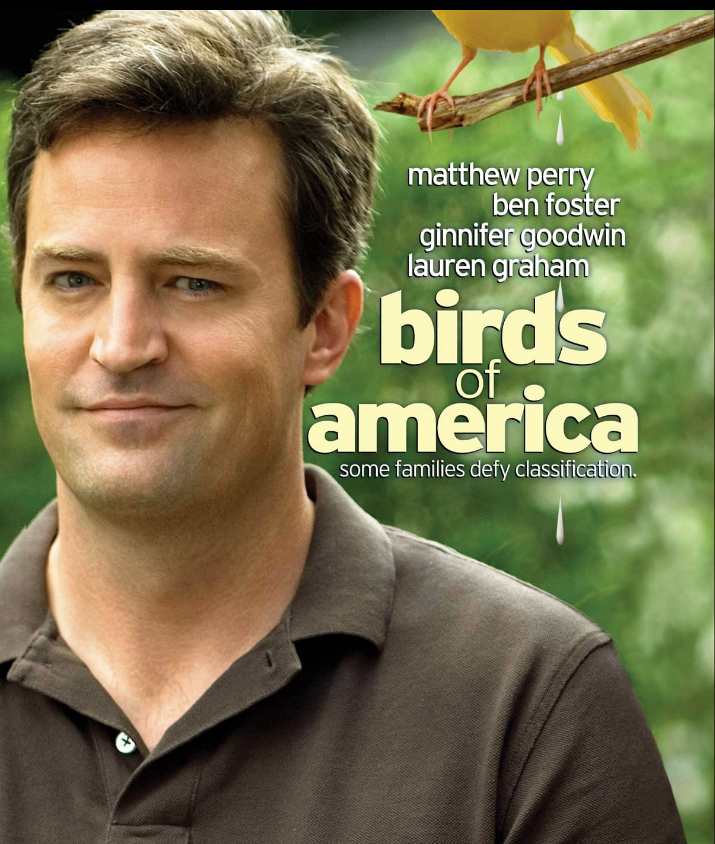 What I originally wrote:
This boring "comedy drama" was shot in Darien and nearby towns, so there's that. And it supposedly takes place in Connecticut. I can't pretend I was giving this Matthew Perry vehicle my undivided attention, but there was nothing Connecticut-specific about it at all. It's boring, unfunny, and the "heavy emotional content" is dumb. A sad constipated guy has to deal with his screwed up homeless brother and party-girl sister and angry wife and perfect neighbor lady and… it's all dumb. It ends with Perry squatting and taking a number 2 on his neighbor's lawn as some sort of victory dance.
Good enough, right? Probably. Sure. Yeah.
But here I am a few years later putting more attention on the movies section of CTMQ and this one paragraph review was an outlier. And so, I turn to one Mr. Brian Orndorf of DVD Talk. I agree with everything he wrote… and it's pretty funny in his first paragraph he said what I said in my one paragraph – that no one needs to pay attention to this movie while watching it.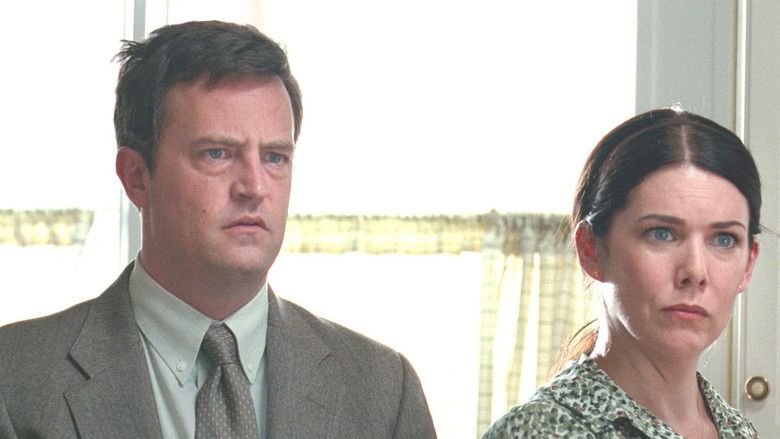 Thanks, Brian Orndorf!
"Birds of America" is a domestic turmoil film buried under thick, suffocating layers of convention. Considering the cast involved, the picture is a stunningly short (79 minutes) experience, but nevertheless a crushing one, exploring hackneyed suburban woe elements with a decidedly detached tone that alleviates any need to pay close attention.

With his parents out of the picture, Morrie (Matthew Perry) was forced to raise his brother Jay (Ben Foster) and sister Ida (Ginnifer Goodwin) all by himself. Now ensconced in the average suburban combat zone, trying to push his teaching job to tenure and care for his wife Betty (Lauren Graham), Morrie's life has settled into a routine that he yearns to break free from. When Jay is nearly killed by his own delirium, Morrie takes him in, finding Ida arriving soon after for a visit. With the three siblings back at home, old wounds are ripped open, leaving Morrie in a state of panic as he tries to avoid a meltdown from all the pressure.

I'm positive there was an effort early on in the development of "Birds" to present a full-bodied portrait of a family at considerable odds, disturbing the peace in the plastic tranquility of suburbia. It's not a novel idea for a feature film, but the picture has the ingredients for greatness, just not the focus.

"Birds" feels like condensed cut emerging from something longer and more meditative, urging to capture the lengthy, winding road to happiness, only to find such an extravagant arc mowed down by scissor-happy professionals trying to salvage a sinking ship. In current form, "Birds" is abrupt with its characters and tension, leading to some confusion over motivations and even more frustration with resolution. Director Craig Lucas works in repetition here, trying to form a schedule of humiliation and frustration for Morrie, leading to a symbolic bout of constipation that multiplies his stress. What should be this stimulating journey from meek to manly for Morrie is stalled by the cutting, which guts the film noticeably, forcing the action to scurry around hitting the important character highlights before the end credits arrive.

The cast is capable, but ineffective in the theatrical cut, left playing clichés while their eyes promise more depth than what's allowed onscreen. With the exception of Foster, who needs to take a permanent vacation from eccentric performances, the cast shows skill communicating the stunted interaction of the family, working Lucas's sullen mood with the most effort allowed. Perry makes for an endearing makeshift patriarch, muting his comedic tendencies to a pleasing degree. Goodwin also scores nicely as a failed photographic artist addicted to risky sex, assuming the role of the buffer between the childlike persistence of Jay and the maturity of Morrie.
Yeah. That's pretty much it. Any final thoughts?
"Birds" is all too eager to wander about, nuzzling increasingly tiresome idiosyncrasies while on the hunt for apathetic character redemption. Lucas takes a few chances with unnerving tone in the second half, but fumbles the potential by treating Jay's disturbing invasions of privacy as laughable divine intent, and paying off Morrie's anal obstruction with miserable Farrelly Brother-style execution. Again, I'm sure there was more to "Birds of America" at some point in the production process, but this final cut isn't worth the investment, both financially and emotionally.
Yes. The movie really does end with Matthew Perry defecating on the neighbor's lawn. This movie is terrible.
CTMQ Rating: 1 out of 5 thumbs up
Connecticutness: 99 out of 169 Nutmegs
Filmed in Connecticut? Yes!
Wealthy Caucasian with a Big House? Yes