Might as Well Cover the Whole Countryside
Countryside Park Covered Bridge, Avon
July 2016
Little Countryside Park, tucked away in western Avon next to the larger Huckleberry Hill property, deserves its own separate identity. This occurred to me as I was looking for information on the covered bridge here and learned that it is unofficially called the Huckleberry Hill Covered Bridge.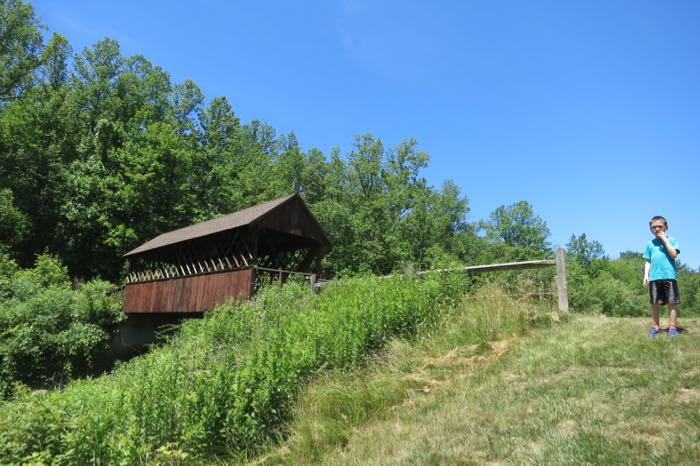 For shame. I am sticking with the far more logical Countryside Park Covered Bridge. You know, because it's, like, in Countryside Park.
In fact, it's the defining feature of Countryside Park. For Countryside Park is not large. There is Hutchins Pond (the lower pond) for fishing, Unionville Upper Reservoir (the upper pond), a couple short little trails, and… the handsome 1968 covered bridge which was donated by the Lions Club of Avon.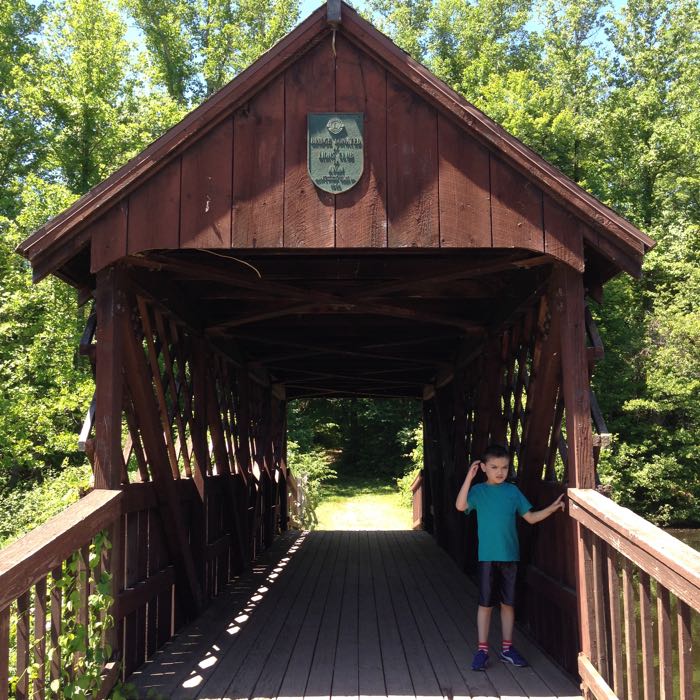 Sure, it's not the handsomest covered bridge in the state, but it's not too bad. An ornery Damian even seemed to enjoy it on a blazing hot summer day.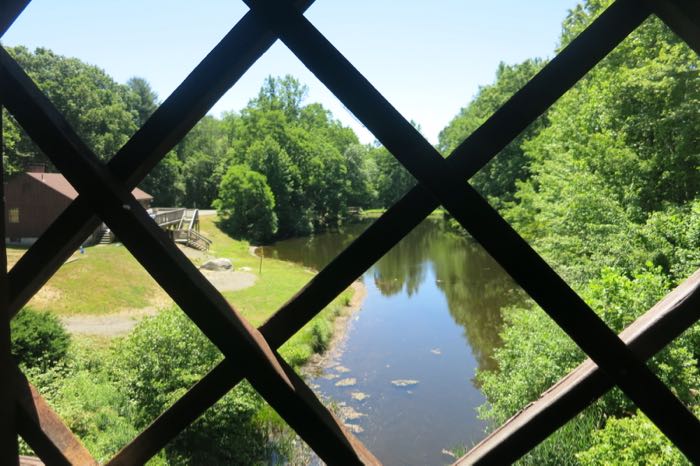 Ornery Damian did not so much enjoy the walk on Countryside's trails though. Even though the little loop we did was maybe a sixth of a mile or so, he resisted for a bit before just getting it done.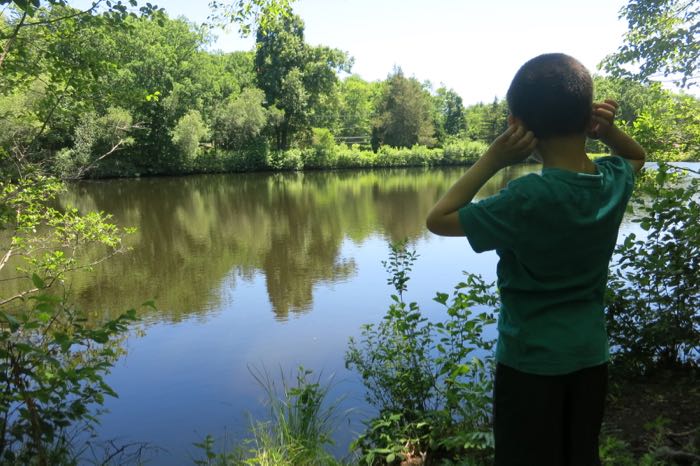 We walked along the upper pond and into the woods and… yeah, there's not much going on here. This little trail serves mostly as a connection to the trails across Huckleberry Hill Road at Huckleberry Hill.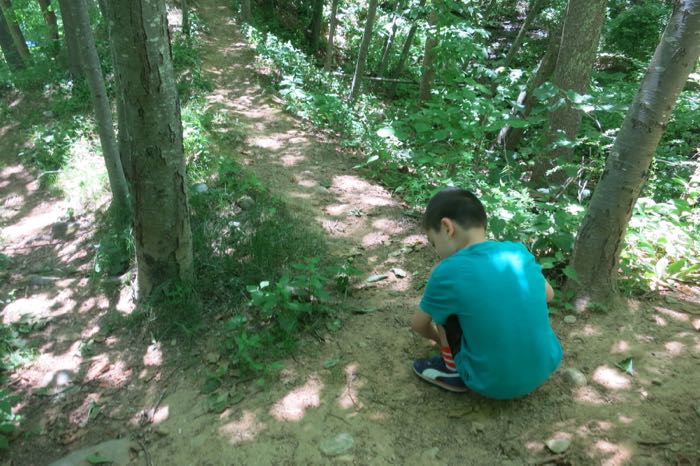 But Huckleberry Hill doesn't have a cool covered bridge; the Countryside Park Covered Bridge in fact.
So there.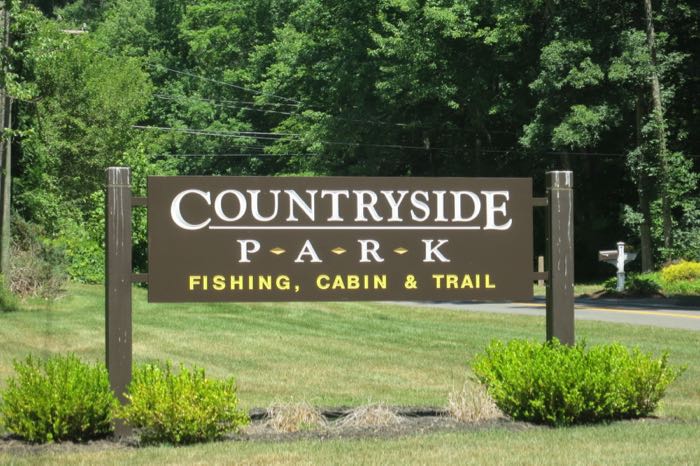 Countryside Park Trail map
CTMQ's Avon Town Trails
CTMQ's Covered Bridges