DEEP HQ Windmill
DEEP Western Headquarters, Harwinton
3 story windmill (~30 feet)
Update: Some more info on the fake windmill in the comments!
Don't make fun of ME for putting this page together. Look in the mirror, buddy. You're the one reading it.
Take a goooood long look.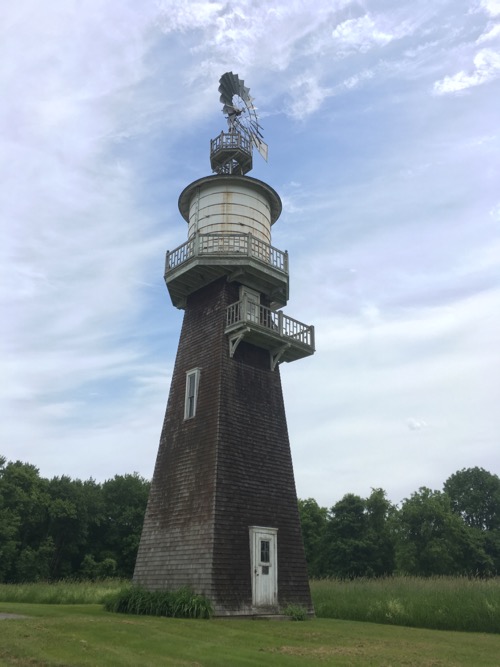 I have a page listing all the towers and observation decks and whatnot around Connecticut. A three-story windmill in Harwinton? Sure, why not. It was locked up tight when I visited (as you'd expect), but it clearly contains stairs to the top.
And I would guess that some state employee has a key and has has been up the thing. I don't have any information on it other than… it exists. In Harwinton. And is pretty darn unique in the state.
Lest you think I'm totally insane, Harwinton features the windmill on its official town homepage.

Furthermore, a reader alerted me to it, so I know there's at least one other person out there who felt it CTMQ-worthy.
So there.