Deep River Land Trust
Deep River
Shout out to our friends at the Deep River Land Trust. No, not for the fact that "Deep River Land Trust" probably sounds funny to people who don't immediately know that Deep River is a Connecticut town with earthen land… shout out to them for have a website, with a modicum of design elements and multiple sections!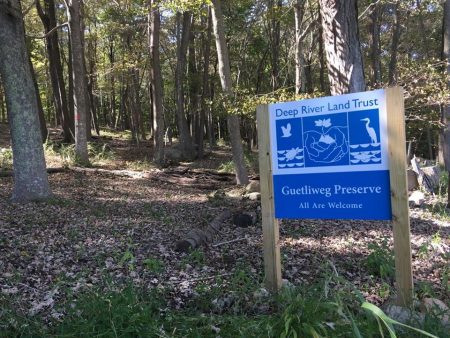 None of which, from what I can tell, list what properties the Deep River Land Trust oversees, let alone which ones are trailed. So getting the information for the properties listed below took actual sleuthing and research on my part – which is, let's agree, absolutely ridiculous. I know most below have trails, but I've no idea which ones do that I've not listed. Grrr.
How's that for your introduction to Deep River's Land Trust trails?

The Preserves and Hikes:
Florence Bidwell Sanctuary
George C. Lyon Nature Preserve
Guetliweg Preserve
Rattling Valley Ridge Preserve
Smyth Sanctuary
Union Street Trail

CTMQ's Land Trust Trails Page