Icy Church Daggers of Spite
Farmington's Town Seal
I am not familiar with all 169 Connecticut town seals. Nor do I ever intend to be. So I can't say with 100% confidence which one is my favorite or the coolest or the worst… though I have my suspicions.
For instance, I'm going to guess that no town seal will supplant Orange's "guy being pulled by a triceratops" town seal as my favorite. As for the coolest?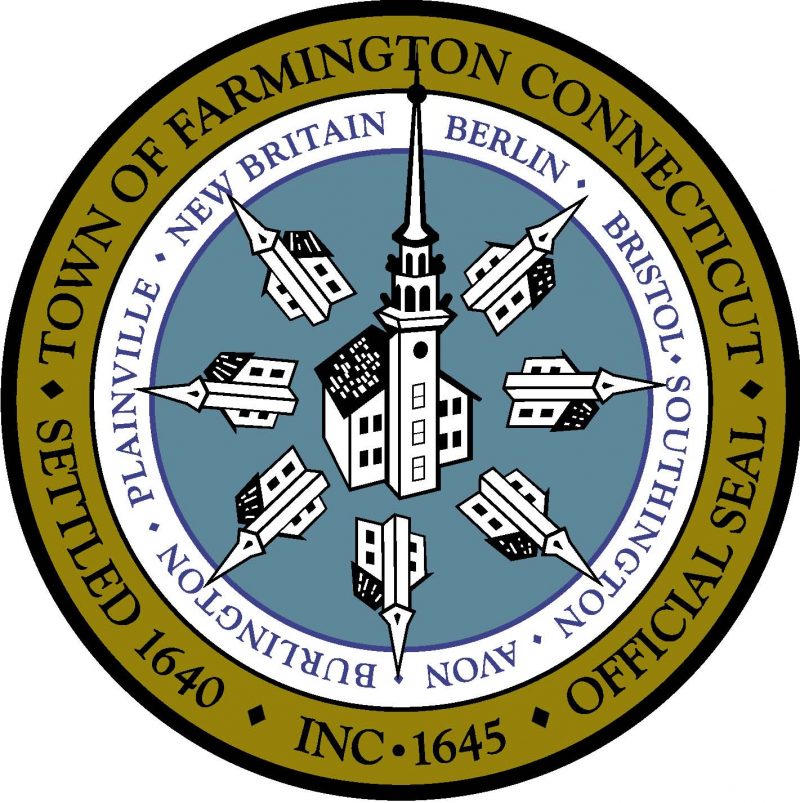 C'mon, now! One of Connecticut's oldest and most historic towns – Farmington – artistically portrays a church with seven mini-churches shooting off towards the towns that Farmington begat? A "churchflake?"
Farmington has been called the "mother of towns" because its vast area was divided to produce seven other towns and parts of two more. So why not shoot church daggers at those towns now?
Also, Farmington is unique in that more people work within the town lines than actually live there, a characteristic atypical of a traditional suburb. I found this on Wikipedia and found it fascinating. Sure, the UConn Health Center accounts for a good chunk of that, but it's still interesting.
Aren't you glad you read this page?