Horsefeathers
Flaherty Field Trial Area, East Windsor
April 2019
I know you are not going to hike here. And the chances that you'll come here to go hunting or field trialing or whatever are very slim. And the chances that I'll get through this page without mixing up "trail" and "trial" as a typo are even more slim.
Butt eye'll tri.
First of all, this place is rather large. Way more acreage than you'd imagine exists for such things in East Windsor. I parked in the lot and as I began poking around, a kindly older gentleman with a bunch of dogs wished me a good morning, looked fondly upon the new signage, pointed me to the brand new guidebook kiosk, and then as an "oh, by the way," mentioned a bit about "a bunch of raccoons and possums that have been dying here this week."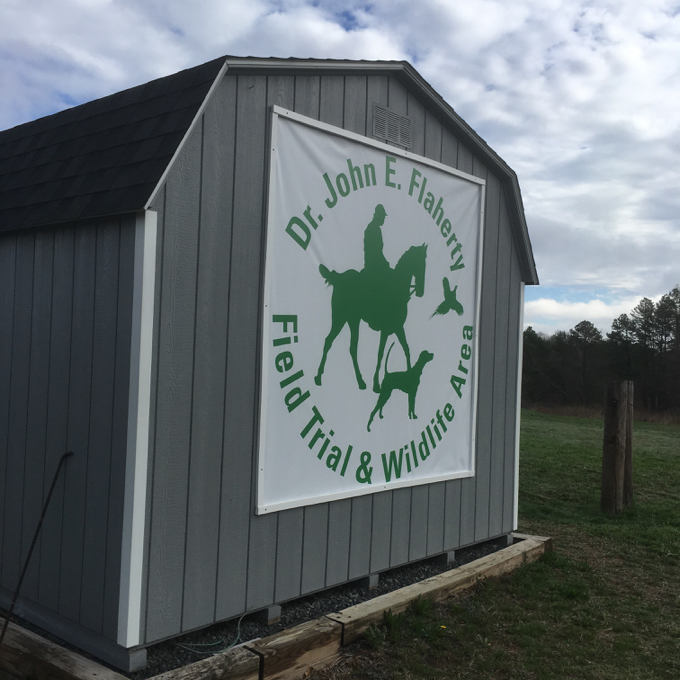 "Oh."
"Yeah, distemper or rabies or something, so if you see one acting weird, stay away from it."
"Ok. Thanks."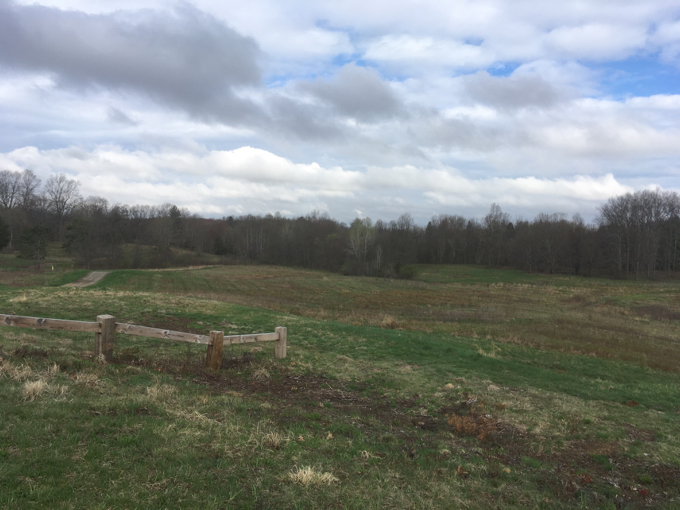 With that bit of encouraging news, off I tromped down the grassy hill to one of the horse trails that criss-cross this 500-acre place. The property is intensively managed to provide quality conditions for field trialing, dog training, and other compatible recreational activities such as hunting, bird watching, hiking and cross-country skiing.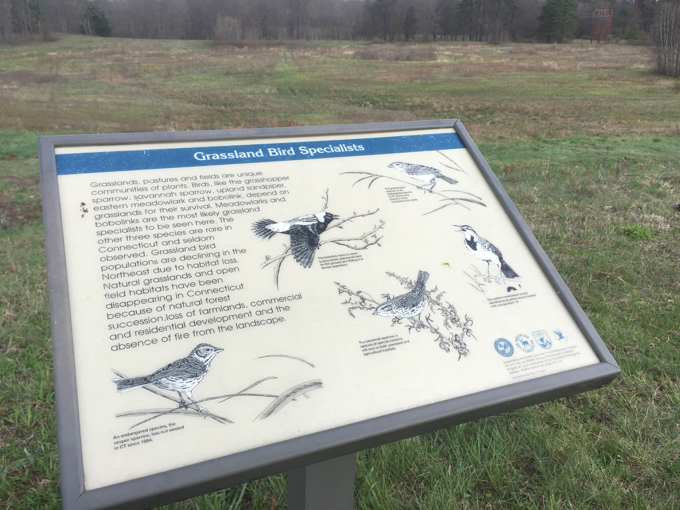 Some of you may wonder, "what is field trialing?" There are other field trial areas in Connecticut I've visited, but here's what the Flaherty folks say their mission is:
To:
Coordinate, administer and promote hunting dog competitions and tests;

Formulate, administer, and enforce rules and regulations pertaining to the use of Flaherty Field Trial Area with respect to hunting dog training, competitions and tests;

Engage in activities necessary to manage and improve Flaherty Field Trial Area for the purpose of hunting dog training, competitions and tests;

Breaking Away at Flahety Field Trial Area, East Windsor, CT., Dog Trial Area
Enhance, protect, and promote Flaherty Field Trial Area as the State of Connecticut's premier field trial site;

Enhance opportunities for public use of Flaherty Field Trail Area in a manner that is compatible with field trial and hunt test activities and consistent with natural resource management; and

Foster, protect and promote the sound breeding, health and development of the various breeds of hunting dogs in America.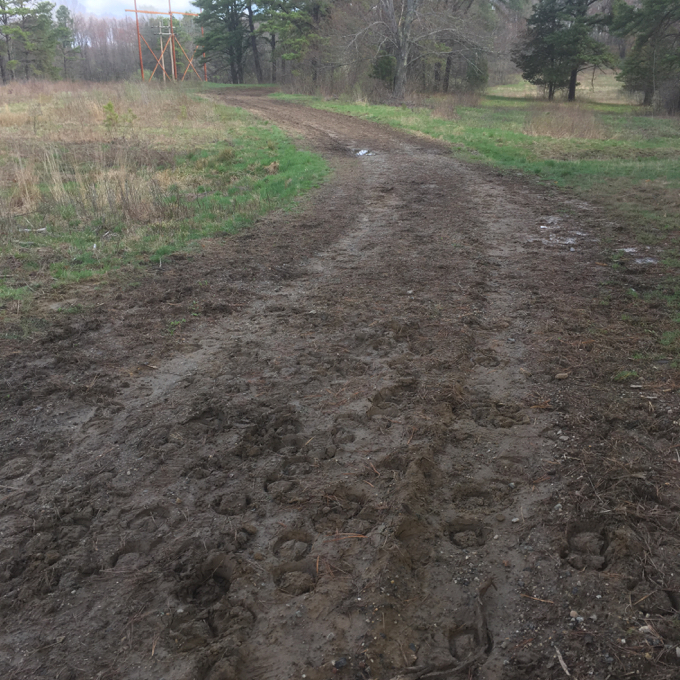 I'm not a hunter nor a dog owner, but I've always appreciated those hunting dogs that are very well-trained and do that thing with the whistles from the owner when they go to retrieve the dead duck or whatever. That's what the people who come here do with their dogs.
The Flaherty Field Trial place is booked every weekend throughout the year with various groups of people and their animals that are into this stuff. I just read something about hunting in Connecticut from Rick Jacobson of the DEEP:
Hunters and the sale of hunting licenses have been the cornerstone of funding modern wildlife management in North America, and Connecticut has long enjoyed a strong hunting tradition. But that tradition is very much at risk. Reflective of the national trend, fewer Connecticut residents hunt each year, with hunting license sales declining a startling 13% from 2010 to 2016.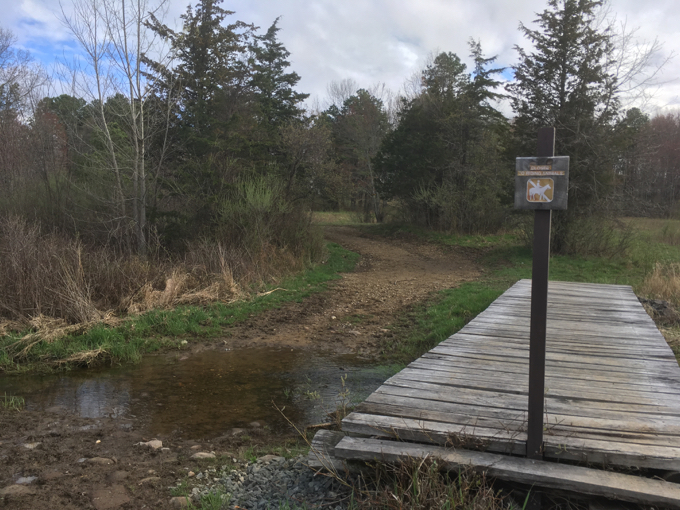 I think that matches up with the general human decline in doing anything outside anymore. At least I'm doing my part… as I walked around the well-managed property, I could tell that much of the fields and copses and brush areas were planned for maximum hunting experiences.
As one who has never hunted, that is.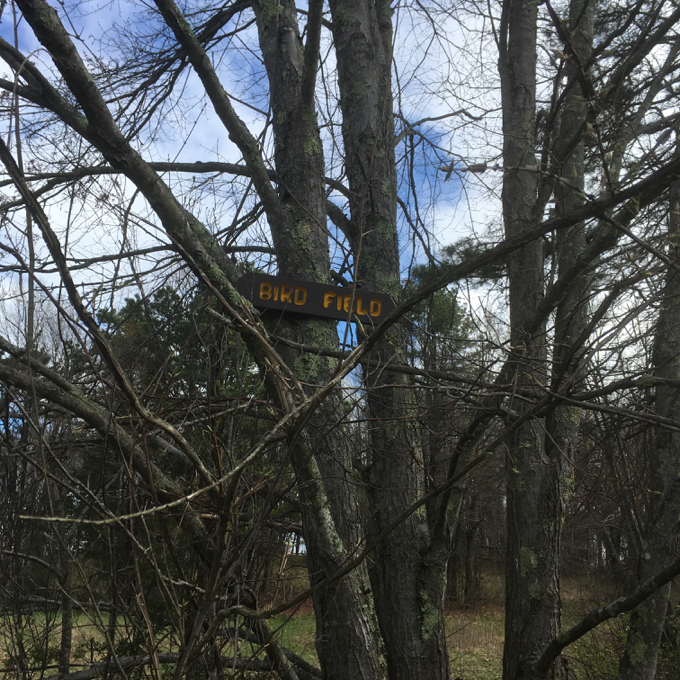 Although I do think this place is used more for training rather than actual hunting. (Though hunting is certainly allowed here.) And it's been used for this purpose for a long time:
Records reveal that the original field trial club to utilize the tract was the Associated Connecticut Club, as early as the 1930s. Commencing in 1942, the Fish and Game Department leased the area on an annual basis from these owners at a nominal fee.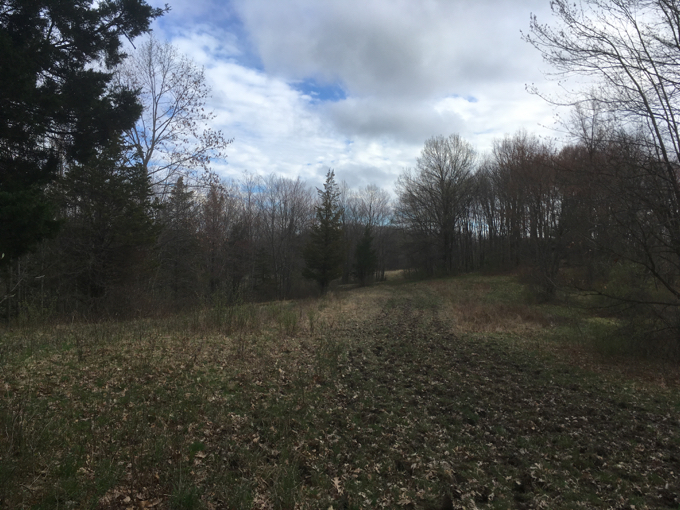 If you are interested in such things, you can read all about the property's history here. As for me, I had seen enough on my muddy loop across most of the place.
I tried to take a shortcut back to the parking area, but was thwarted by lack of stream crossings. (Dogs and horses and hunters in waders have no issues.) So I stuck to the main trail and wound my way around some more swales and dales and eventually wound up back on top of the hill and my car.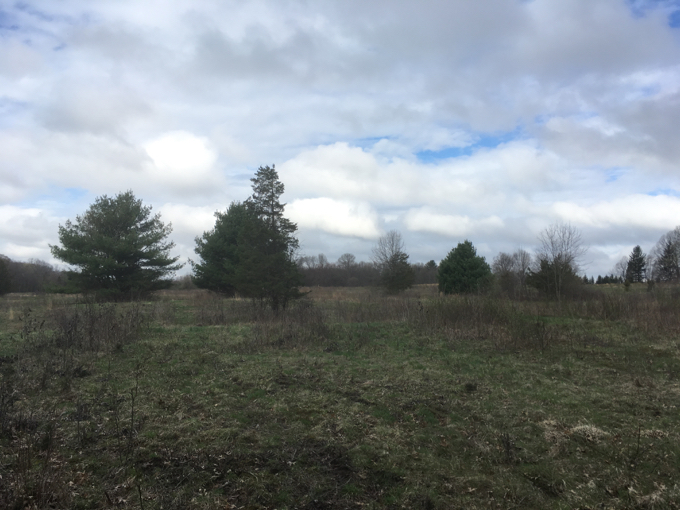 As I was getting the mud off of my shoes, I heard a rustling in the nearby trees. Instinctively, I looked up and saw a possum milling about. So I walked over near it and stared.
It didn't "play possum," it just wandered around aimlessly and looked tired and confused. I don't know what a sick opossum looks like, and I don't think they are particularly prone to rabies and such, but since it was around noon and this one was acting weird, I'm guessing it had something no one wants in their lives.
There you have it: the Flaherty Field Trial Area in East Windsor. A place many of you have passed near a thousand times and never knew what it was.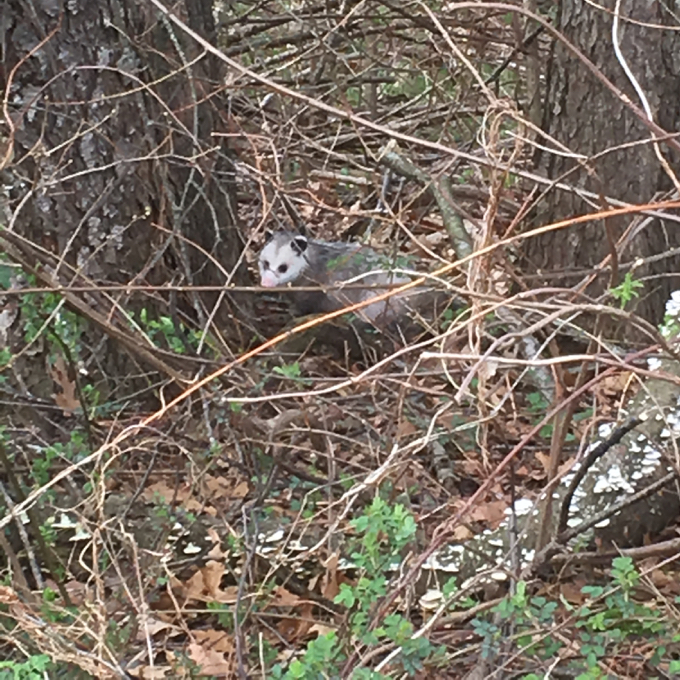 Map
Flaherty Field Trial Clubs Association page
CTMQ's State Parks, Forests, Preserves, etc.