Gay Manse. That's It. Just Gay Manse
Suffield
Y'know, I'm a liberal man who is proud to be a liberal, fighting for liberal causes… including equal rights and recognition for all GBLT (etc.) people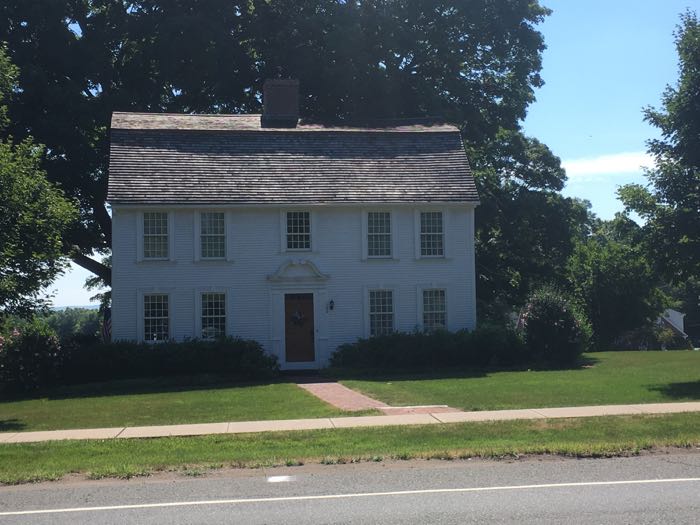 But I'm also a dopey guy. And as a dopey guy, I can't ignore a historic building named "Gay Manse." If it was the "Gay House," or "Gay Mansion," or the "Gay Building," I wouldn't even have noticed it.
But it's the Gay Manse.
Built in 1742 on North Main Street in Suffield for the Reverend Ebenezer Gay, who was ordained as minister of the Congregational church that same year. The "Gay Manse" is notable as one of the earliest gambrel-roofed houses in New England. It is also one of the oldest houses in Suffield and features a classic Connecticut River Valley doorway.
Today the house is owned by Suffield Academy, and despite an environment of inclusion and acceptance, you darn well know there are plenty of dopey kids at that school who share private jokes about Gay Manse.
That's just the way it is. Sorry.

CTMQ's Houses, Ruins, Communities & Urban Legends