Three Sides to Every Story
Hillside School Naugatuck
One of my favorite things about writing CTMQ is when I pop into (yet) a(nother) town historical society museum, go through the motions, and then am stopped in my tracks by a town place or fact that just blows my mind. Such was my experience at the small in-between-homes Naugatuck Historical Society Museum one rainy Saturday in April of 2016.
It was there that I learned of an impossible building.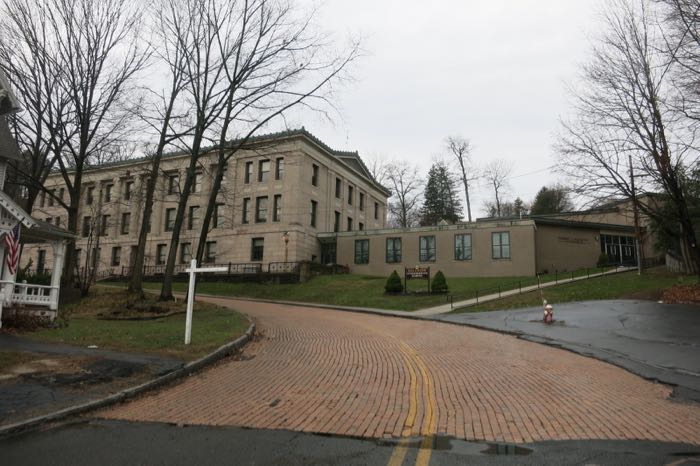 Looks pretty normal, doesn't it? Well, slow down Mr. one-dimensional chess player. Slow down.
The school, which has undergone several name changes over the years, has a rich history and is a treasured part of the Naugatuck community. Given to the town in 1905 by philanthropist John Howard Whittemore, this beautiful marble and granite structure was designed by the famous architectural firm of McKim, Mead, and White. Sitting atop a winding brick road, the school overlooks the Town Green and Salem Elementary School.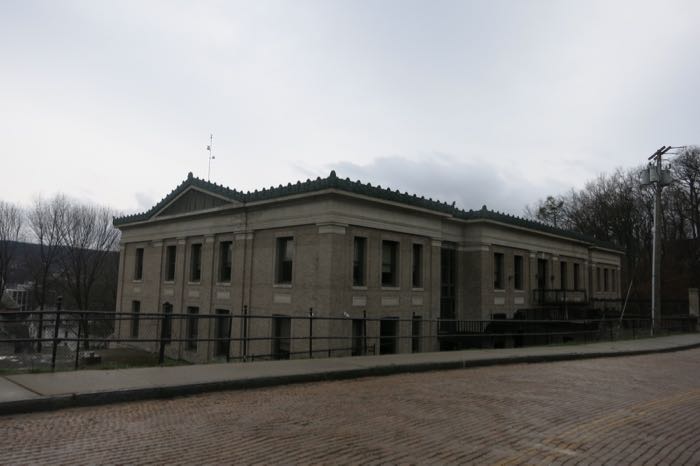 Yeah. Okay. So what? It's an attractive enough building and it's cool that the Naugatuck kids still attend school here, but why the heck has it made it to the vaunted pages of CTMQ?
Ready? Well, to adapt to the sloping site, McKim, Mead, and White created a building in which each of its three floors has an entrance at ground level and each side is designed with its own distinct appearance. Based on Greek temples, the school is constructed in pink granite and pressed buff brick.
Yeah. Okay. So what? So each side of the building looks slightly different? I don't get it –
– No, no, read that first sentence again… Each of its three floors has an entrance at ground level."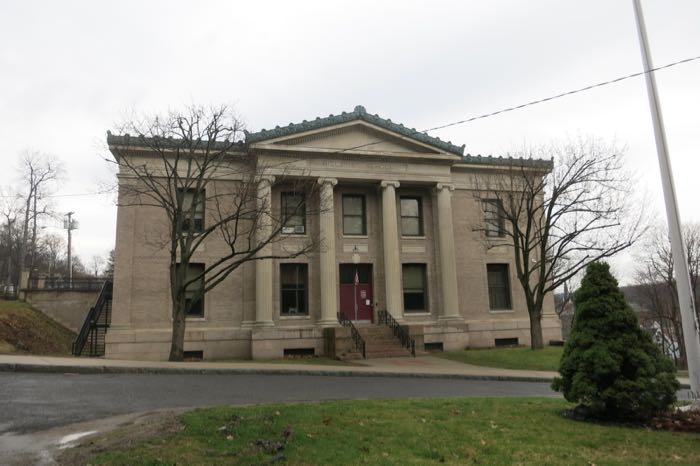 This school has three ground floors. At three different elevations. It once appeared in Ripley's Believe It or Not for having three ground level entrances on three different floors and all on the same road.
That's right, on the same road even! I still have a lot of Naugy to discover, but I'm pretty sure nothing will beat this. This building rules.

Some information from Historic Buildings of Connecticut