Kent Land Trust
Kent, Cornwall, Warren, & New York
Everyone loves Kent, right? It has it all: funky little downtown with bistros and art galleries, winding backroads to nowhere, and natural beauty that is tough to beat anywhere in Connecticut. In fact, Yankee Magazine chose Kent as "New England's Ultimate Fall Foliage Town" in 2018! There are several organizations who protect land in Kent, and the Kent Land Trust is but one of them.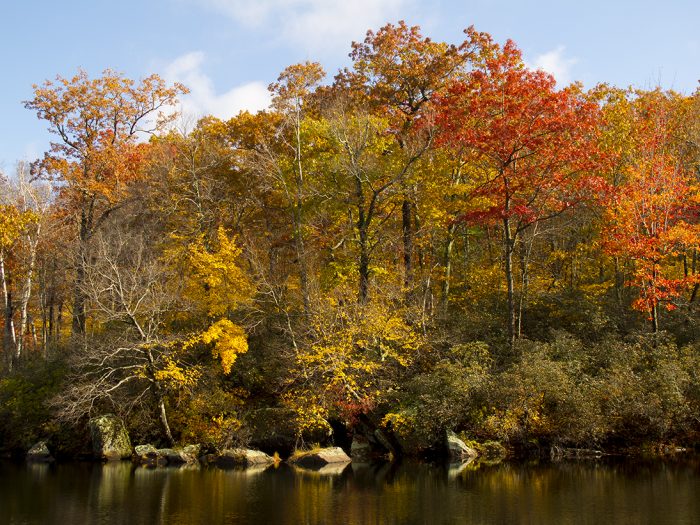 The ATC, the DEEP, the CFPA, the town, The Nature Conservancy, The Pond Mountain Trust, and the Weantinoge Land Trust all have skin in Kent's game – which is a bit bonkers. But also really cool.
Maybe there's a contest among them all to see who has the best trails. That would be even cooler. I'll let you know.

The Preserves:
Audrey & Robert Tobin Preserve
Bull Mountain Preserve
Claire Murphy Riverwalk
Currie Sanctuary
East Kent Hamlet Nature Preserve
Kent Mountain Preserve
Skiff Mountain South Preserve
Robert Avian Preserve
West Aspetuck Scenic Wetlands Preserve

CTMQ's Land Trust Trails Page