"Good Looking"
Litchfield Post Office, Litchfield
Hey, you clicked on the link to take you here, not me. I don't know why you did, but you did. And you know what your reward is?
A whole lotta nothin'.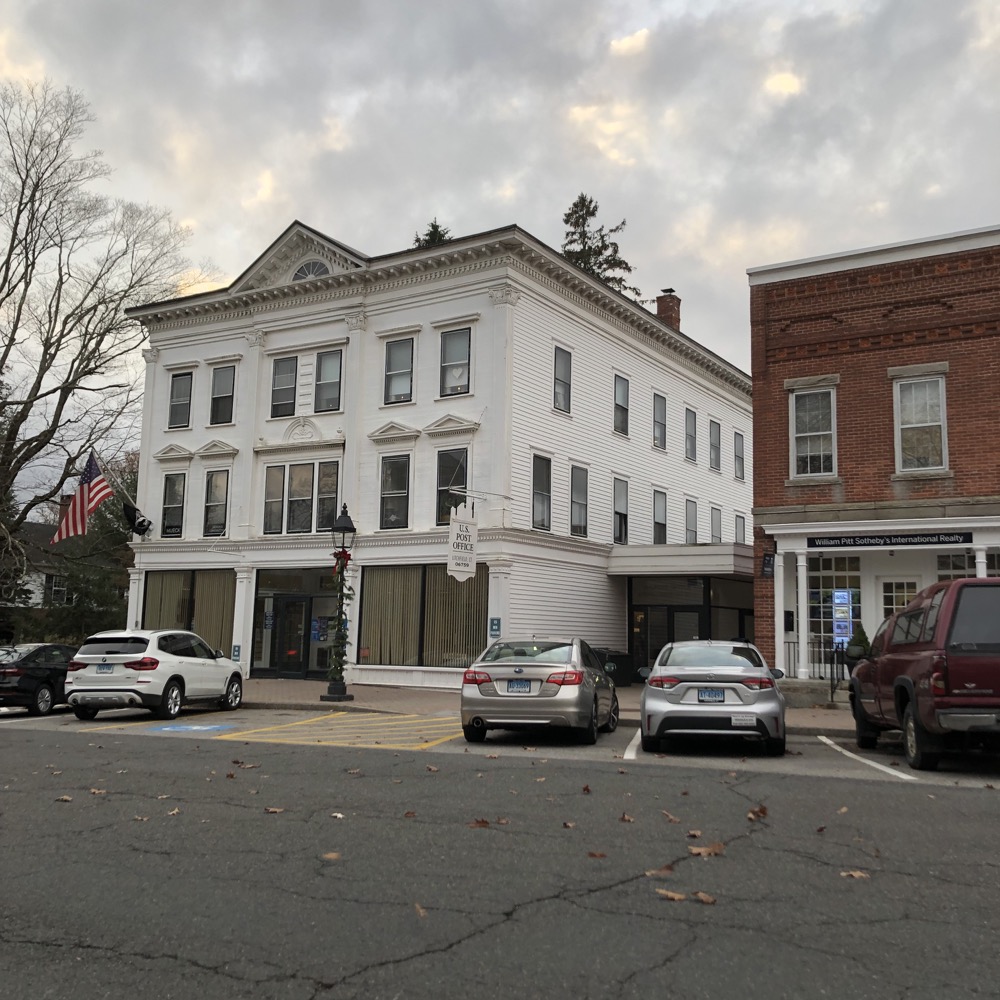 I began noticing some of Connecticut's more unique post offices – and we do have our share – and chronicling them. For some reason, as I was poking around the business area of Litchfield, I noticed this handsome post office. Now, everything in "downtown" Litchfield is handsome of course, so it stands to reason that the post office follows suit.
I get that. But post offices are usually so utilitarian and boring. But not in Litchfield. Oh no. This one is a beauty. Even noted post office expert Arnoldo Mejia agrees:
Thanks Arnoldo. (But I have to ask, is this something people do? Judge post office attractiveness on rating sites? Wait. I'm writing a couple hundred words about a post office that I have never visited and likely never will. My apologies, Arnoldo… and of course I agree with your review.)
Look, if you're curious about the other post offices I've taken the time to write about, you can click the link below. I know Arnoldo would.

CTMQ's Libraries, Post Offices, & Schools