Ogunquit & Kennebunk, Maine
August 2021
After eight or so years of vacationing on Cape Cod, I convinced Hoang that it was time to mix it up. Why not downeast Maine? Less driving time and I could find essentially the same experience. She (very) reluctantly agreed and that's how we ended up in the center of Ogunquit.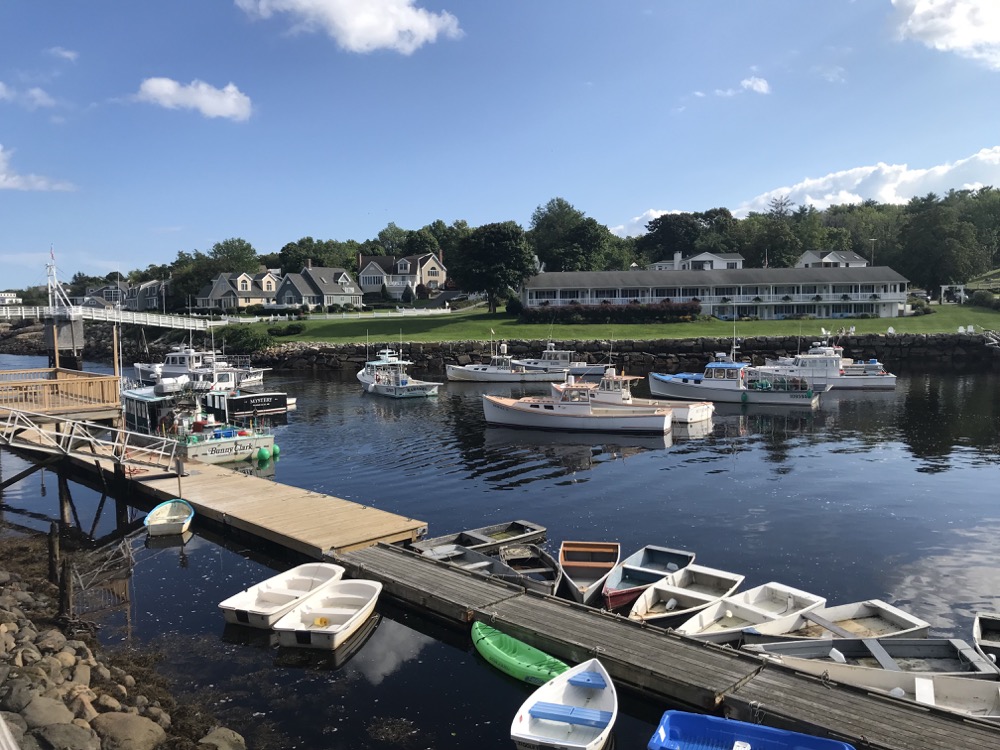 Ogunquit is essentially the same town as, say, the Cape's Chatham as you'll find. It's the same type of town, just with less traffic. We could walk "downtown" or "uptown" and if we wanted to, we could walk to the beach in about 20 minutes along the Marginal Way.
Unfortunately we can't/won't take Damian out to restaurants anymore so we did miss out on perhaps the top draw of Ogunquit, but we're used to that. We got three great beach days; one up in Kennebunk with friends, good food, Damian's favorite mini-golf, and I've already picked out some things for next time.
Here are some pictures for my family to look at. You random weirdos can too, I guess.