Old Saybrook's Town Trails
Good old Old Saybrook. Not exactly the first town one thinks of when thinking of going for a hike in Connecticut. My guess is that they think about the little borough of Fenwick and all the massive and beautiful "summer cottages" of 19th century magnates… and Katherine Hepburn.
But I'm here to tell you that ARE a few spots to enjoy a nice hike.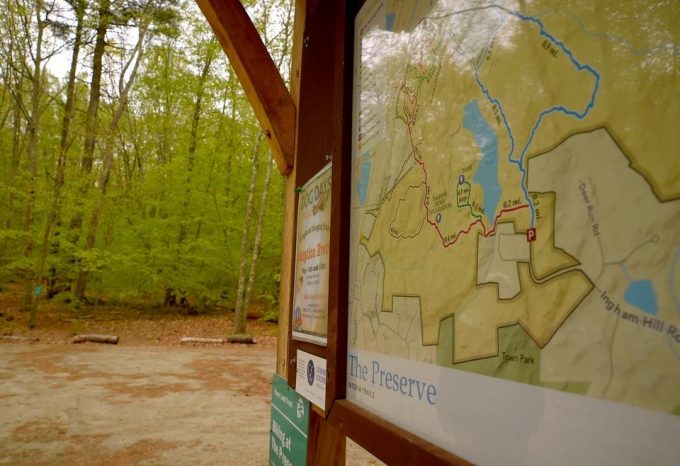 The highlight is known as "The Preserve," which extends into both Essex and Westbrook. Perhaps it should be THE PRESERVE because that name is somehow imposing. All four properties are interconnected, and I believe the plan for THE PRESERVE is to further develop it down the road.
We'll see. For now, let's hike what we've got.

My Old Saybrook Town Hikes:
(If linked, that means I've done it.)
Clark Community Park Trails
Great Cedars East
Great Cedars West
The Preserve

Old Saybrook hiking/mapping resources:
Various maps of Old Saybrook (UConn)