Putnam's "Town Trail"
Almost every other town in Connecticut has a different heading on this page. They say, "[Town's] "Other Trails." Not Putnam.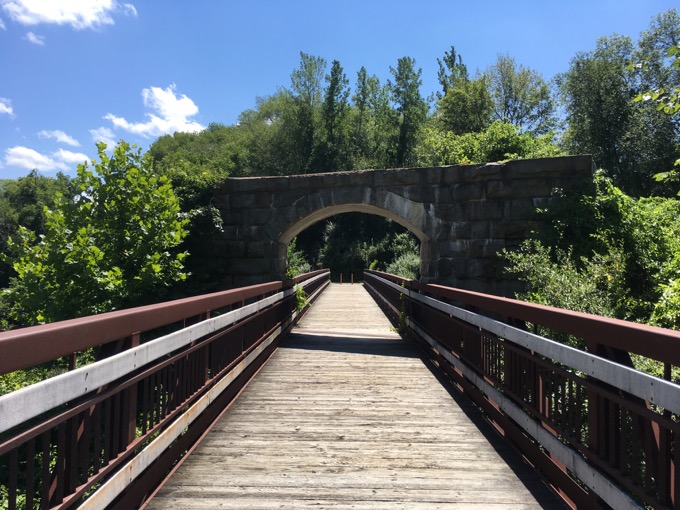 Nope.
The Wyndham Land Trust has two properties in town, but neither are trailed as far as I can tell, so I'm not going to bother with them. There are no CFPA trails here, no state land trails, nothing. Just one river walk split into two. (And a paddle trail, to be fair.)
At least hiking Putnam will be quick and easy.

My Putnam Hike/Paddle:
Putnam River & Mill Heritage Trails
Quinebaug River Water Trail